Klaytn Partners with Plug and Play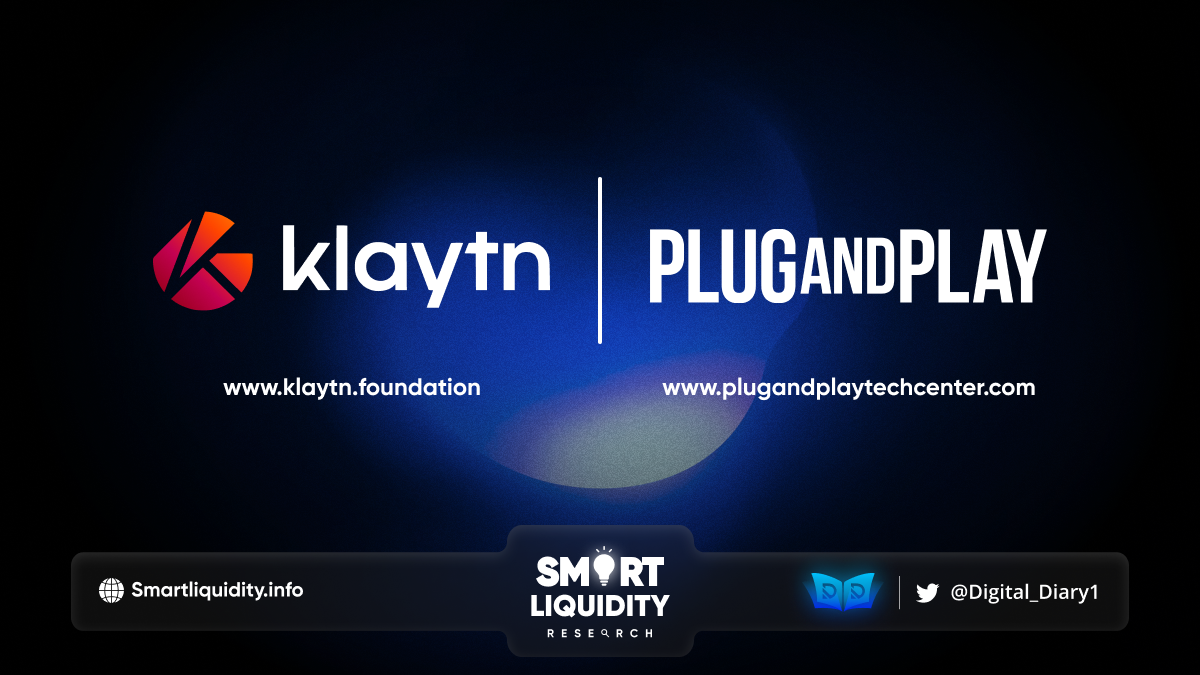 Klaytn is now partnering with Plug and Play (PNP), a global innovation platform connecting startups, corporates, VCs, governments and universities, to be the bridge connecting Web2 to Web3.
The partnership was announced by Plug and Play Crypto Lead, Kent Lin, at the Plug and Play APAC Summit held in Singapore last month, where he introduced the company's plans to develop the Global Crypto & Web3 vertical and predicted Web3 to be the next frontier.
"We see an increasing number of innovative Web3 startups in our ecosystem, and interest from corporates and VCs. Working with major Web3 partners such as Klaytn, we look forward to supporting corporates and more to launch into Web3," he said.
During the PNP APAC Summit, Kent also announced the soft launch of Plug and Play Global Crypto & Web3 Accelerator, which is going to be the first global accelerator program targeted at Web2 to Web3 collaboration.
What is Plug and Play?
Plug and Play, one of the largest and oldest players in the startup. And also corporate innovation scene, has been involved in the crypto industry since 2013. From 2013–2016, they started hosting weekly Silicon Valley Bitcoin Meetups in their office building, where Google, Paypal, Dropbox and many other tech companies were incubated. In 2013, they unveiled the world's first global Bitcoin Startup Incubator, when BTC was trading at around 400 USD. In 2021, they're ranked as one of the top 6 investors in blockchain and crypto by deal count, with 100+ blockchain & crypto startups in the portfolio, including a few unicorns such as Stellar and Blockdaemon. Over the years, they have built a growing pool of crypto startups. And also a team of crypto experts to support the vertical.
In addition, Klaytn, which combines the best features of public and private blockchains. It is a Layer 1 metaverse blockchain backed by Korean internet giant, Kakao Corp. It is now undergoing global business expansion, spearheaded by the Klaytn Foundation, a non-profit organization established to accelerate global adoption and ecosystem maturity on Klaytn.
David Shin, Head of Global Adoption at Klaytn Foundation, looks forward to the collaboration with Plug and Play, saying, "Our focus has always been to bring together an ecosystem of players, whether they are metaverse builders, infrastructure, enterprises or others. This partnership will allow us to tap on the strength of Plug and Play to bring together diverse stakeholders to continue the expansion of use cases in the metaverse, helping us to build better, faster and stronger."
Through the partnership, Klaytn and Plug and Play aim to support Web3 startups and Web2 enterprises to launch into the metaverse.
About Klaytn Foundation
Klaytn is the bridge that connects Web2 enterprises to Web3. It is a public blockchain focused on the metaverse, gamefi, and the creator economy. Officially launched in June 2019, it is the dominant blockchain platform in South Korea supported by internet giant, Kakao Corp. And is now undergoing global expansion from its international base in Singapore, led by the Klaytn Foundation, a non-profit organization. To accelerate global adoption and ecosystem maturity on Klaytn. Klaytn Foundation manages the Klaytn Growth Fund.
About Plug and Play
Plug and Play is a global innovation platform. Headquartered in Silicon Valley, they have built accelerator programs, corporate innovation services. And an in-house VC to make technological advancement progress faster than ever before. Since inception in 2006, their programs have expanded worldwide to include a presence in over 35 locations globally. Giving startups the necessary resources to succeed in Silicon Valley and beyond. With over 30,000 startups and 500 official corporate partners. They also have created the ultimate startup ecosystem in many industries. They provide active investments with 200 leading Silicon Valley VCs, and host more than 700 networking events per year. Companies in their community have raised over $9 billion in funding. With successful portfolio exits including Danger, Dropbox, Lending Club and PayPal.
SOURCE: