OKC x Threedfy Integration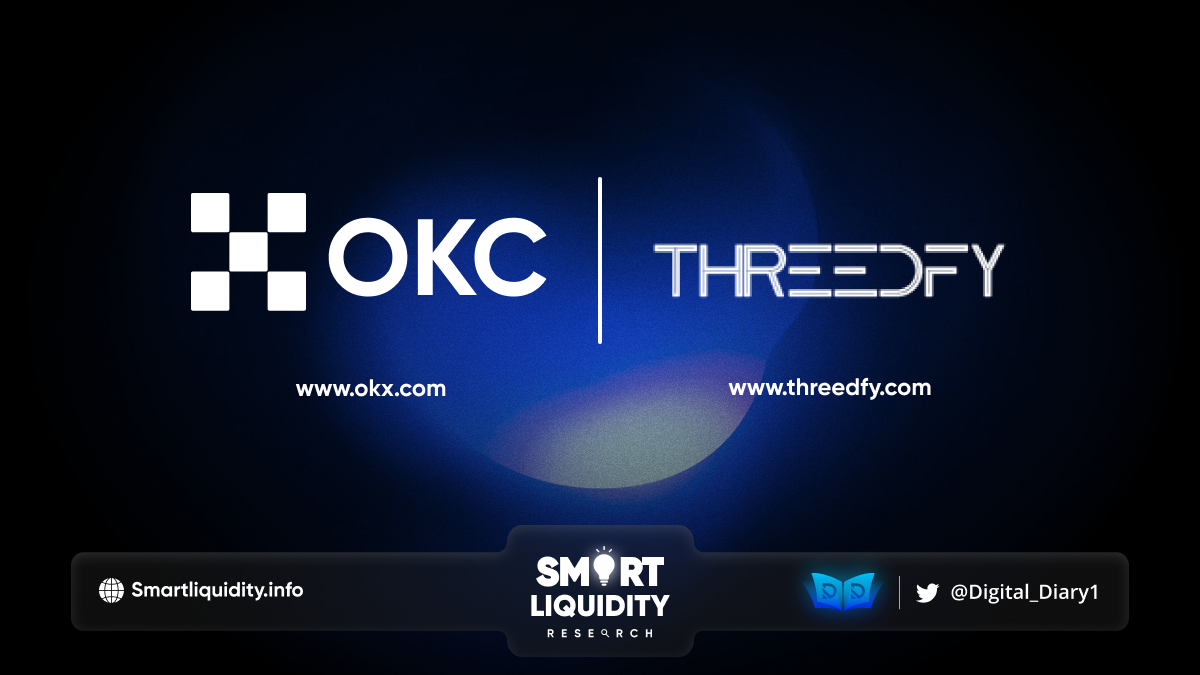 OKC has announced that Threedfy is now working on integration with OKC, allowing OKC users to access next-generation photorealistic placeable, wearable, and printable "3D, XR, AR, VR" NFT contents.
Within the Threedfy 3D design & development platform, artists, creators, collectors, or video games publishers can instantly create their white-label 3D metaverses, showrooms, galleries, NFT marketplaces, and NFTs. All those NFTs can be utility NFTs that have real-life use cases. In terms of "NFT 2.0".
Threedfy Highlights:
Cloud-Native Platform: Entire Threedfy design, viewer, and marketing tools run on cloud-native and no-code within the PaaS model.
Design Tools Provider: Threedfy is a cloud-native, zero-code, and no app-required "3D, XR, AR, VR" NFT Design Tools provider.
Metaverse As A Service: Threedfy, a 3D design and development platform for individual and customizable 3D Metaverses, Showrooms, and Galleries. To empower the whole Web3 market with the white label or in-domain features.
NFT Marketplace: Threedfy is a next-generation "3D, XR, AR, VR" NFT 2.0 platform to amplify all other NFT marketplaces, P2E games, and NFT artists.
Utility NFTs: Threedfy is a "3D, XR, AR, VR" supported utility NFT design and launch platform to enrich the entire game and traditional retailer markets.
Omniverse Launchpad: Threedfy is a DAO — based launchpad platform for metaverses, games, showrooms, NFT marketplaces, or NFT collections.
About Threedfy
​​Threedfy is a completely cloud-native and no-code 3D design and Development Platform. In terms of "Metaverse as a Service". With the Threedfy design and development tools, anyone can easily create a 3D Metaverse, 3D Gameplay, 3D Showroom, 2D/3D NFTs, 2D/3D Utility NFTs, 2D/3D NFT Gallery, or 2D/3D NFT Marketplace. Plus, anyone can collect, buy, sell or discover the 3D Metaverse and the NFTs within the Threedfy.
About OKC
OKC is a secure & programmable smart contracts platform for next-generation decentralized applications, backed by OKX, one of the largest crypto exchanges. The technology built into the chain was designed for high-performance Dapps with lower cost. Making it an excellent match for many DeFi protocols, NFTs, and other Metaverse applications.
SOURCE: MEDIUM