Earn Guild Strategic Partnership with Shrapnel!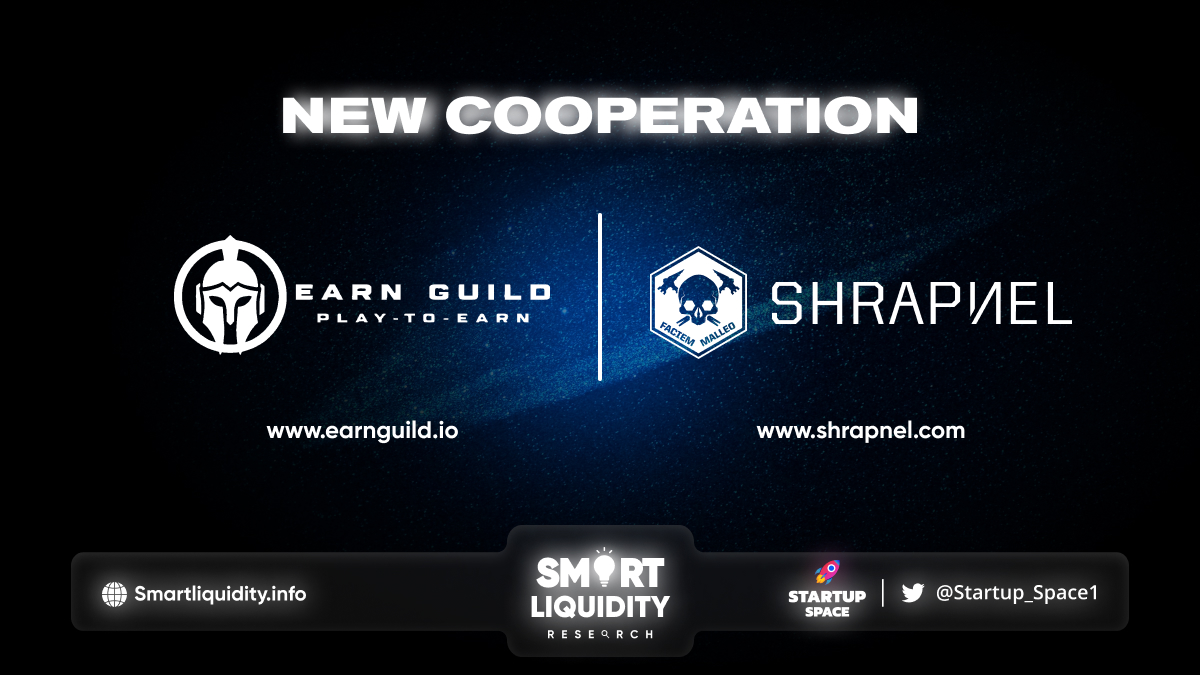 Earn Guild has announced strategic partnership with Shrapnel, the world's first blockchain-enabled moddable AAA first-person shooter game.
As Earn Guild grows its guild in the gaming industry is extremely important and $Earn is moving at a supersonic speed in adding partnerships with eccentric games throughout the industry.
Moving forward, they will continue to add revenue building products and services which will add to their overall growth. Strategic spending will continue which encourages positive return on investments.
"The community, team, and I are looking forward to playing the Shrapnel game and following the comics. The possibilities are endless with this partnership, and we are excited to bring them into our guild." –Darren Olney-Fraser, CEO of Earn Guild.
What is Shrapnel
Welcome to Shrapnel, the world's first blockchain-enabled first-person shooter (FPS) game, developed by a BAFTA and Emmy award–winning team of game industry veterans at Neon. Shrapnel presents a rich set of player-creation tools, combining combat, creation, curation, and connection into a community where players own the platform and decide its future.
Now, blockchain makes it all possible! Shrapnel will be the first moldable AAA FPS game entirely on chain, using new capabilities to empower players to collectively own the game and its future roadmap. Blockchain provides an approachable system to earn real money, sell and trade, play and win, create, and own.
$SHRAP Game
In the world of Shrapnel, a massive asteroid called 38 Sigma has collided with the moon, causing lunar meteorites to bombard a 500-kilometer-wide band around the Earth. The area, which becomes known as the Sacrifice Zone (The Zone), is left uninhabitable and walled off from the rest of the world. The world speculates about what is being uncovered by the teams of paramilitary contractors guarding The Zone.
Nations and corporations begin assembling their own Mercenary Extraction Forces, or MEFs, to venture into The Zone. Enter the players: MEF Operators battling in the bloody war for control over The Zone and its many secrets.
About Shrapnel
Shrapnel is the world's first blockchain-enabled moddable AAA first-person shooter game. Designed to reward and empower players as well as creators.
About Earn Guild
Earn Guild is a guild for play-to-earn gamers on the blockchain.
SOURCE
https://earnguild.medium.com/strategic-partnership-formed-between-earn-and-shrapnel-500608b9abd3