MetaShooter Full Integration with OKC!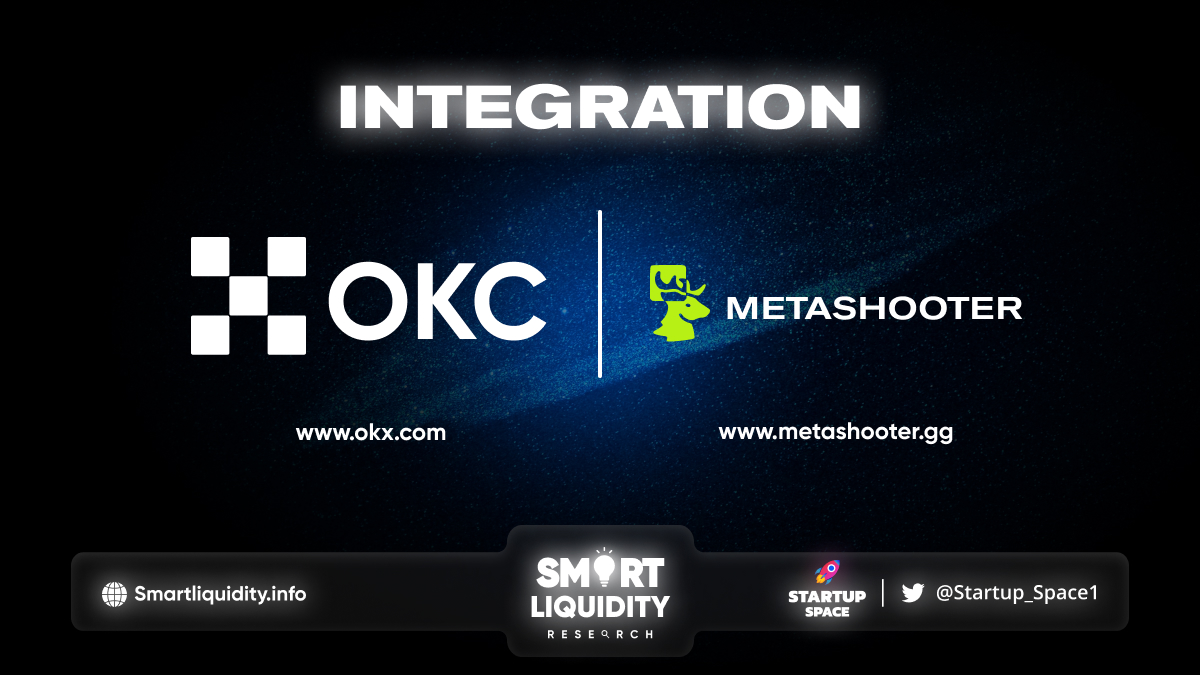 MetaShooter is thrilled to announce its full integration with OKC, a fast, high-performance, open-source smart contract platform backed by OKX to land large-scale digital assets and Dapps.
Partnership Details
MetaShooter is very excited to be a part of the OKC ecosystem. This is a wonderful opportunity for us to increase our overall performance and extend the reach of their community, both of which are extremely important facets of MetaShooter.
Because this is a more exclusive chain, being a part of it is a tremendous honor and a very significant accomplishment. To begin, they extended MHUNT's operations into the OKC. There are a number of benefits that come along with being a part of the OKX Chain and their incredibly virtuous community.
They provide a multitude of advantages, some of which are as follows:
An increase in overall performance, specifically regarding Tendermint and DPoS consensus.
The compatibility level has increased to a whopping 100% across the board, including Cosmos Ecosystem and Interoperability.
GameFi Ready: A protocol with potentially no gas fees, an IDO launchpad, and a GameFi accelerator grant.
Security First consists of a Decentralised Architecture, a Powerful Data Analysis Tool, and Contract Auditing Services.
Designed with developers in mind, including being entirely open-source, having full support from Oracles, and having a community of developers that is always expanding.
In addition to this, we are broadening their reach within their network. Presenting an incredible range of future possibilities and potential for even further development. They are sure such advancement will have a tremendously bright reaction for the overall of MetaShooter.
In the future, one of our goals is to create a game that utilizes the wonderful OKC ecosystem.
About OKX Chain (OKC)
OKC is a safe and programmable smart contract platform for the next generation of decentralised apps. It is supported by OKX, which is one of the most notable cryptocurrency exchanges. The technology that was integrated into the chain was developed for high-performance Dapps with reduced costs, which makes it an ideal fit for many DeFi protocols, non-fungible tokens (NFTs), and other Metaverse applications.
In addition, OKC is compatible with EVM, boasts lightning-fast transaction times, and reasonable transaction costs.
About MetaShooter
MetaShooter enters the Metaverse gaming market by giving new ways of hunting and putting its players first. Players can create their own hunter and prepare to enter huge hunting industry:
Experience real hunting, play in tournaments, multiplayer with stunning visuals with VR compatibility.
Hunt & Earn, receive token rewards by hunting trophies, winning tournaments, and more.
Customise & Upgrade hunting equipment by making their hunter unique.
Develop, buy hunting lands, build towers, breed NFT dogs, and earn passive income.
Explore the open World, hunt anywhere they want, experience various environments, animals, stunning visuals and realistic dynamics.
Experience exciting, RNG technology powered gameplay with logical utilisation of each NFT asset.
SOURCE
https://medium.com/@metashooter/salutation-fellow-hunters-9e413c40a6c4