SnakeDanceNFT Partners with Luxpad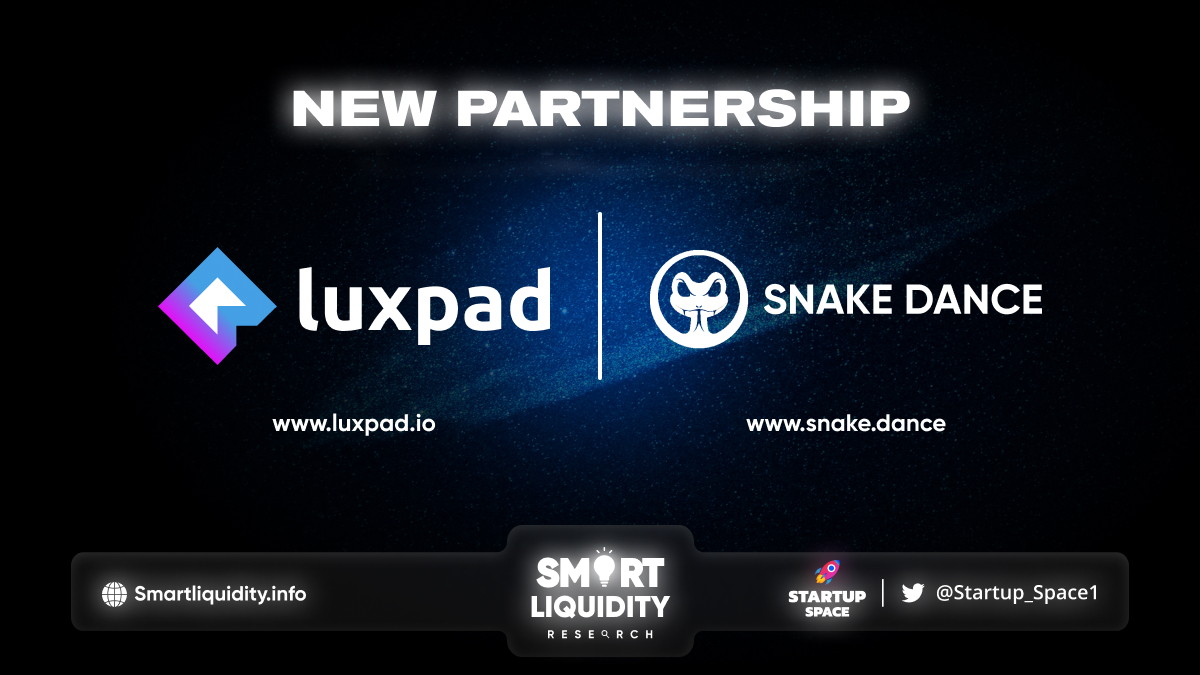 SnakeDanceNFT partners with Luxpad, fully decentralized, self-served process creating a launchpad with multi-chain.
Through this partnership, Luxpad will host the Initial NFT Offering (INO) of the SnakeDancerNFT which is coming soon!
Project Introduction (Luxpad)
Luxpad is not only a platform where you can list your project to raise safe funds from the investor but where you can create a staking platform without worrying about coding the platform they provide you a hassle-free platform with only clicking and providing information with your NFT staking this is fully decentralized the ownership of the contract NFT staking is your same as with the launchpad presale and fair-launch.
Why Luxpad?
Providing a safe way of a presale, creating token, and NFT staking is their priority in all developer's project and investors luxpad make sure each user who use the platform a satisfaction decentralized protocol thwy do not own the contract you are the owner and you have access for it. aside from being safe for launching a project, they are the CHEAPEST SERVICE FEE.
Luxpad Token(LXPD) Use-cases
Luxpad Token(LXPD) will be used for the ecosystem of the Luxpad platform
The following use-case below are the future for LUXPAD
Payment for service fee – fair launch, launchpad, creating a token, creating NFT staking contract, and creating NFT in NFT Marketplace.
Stake and earn LXPD
Stake to become eligible for airdrop tokens from other project
Use for vote in the LUXPAD DAO
Use to buy NFT's in our marketplace
Add in liquidity and earn in FARM
Marketing plan
Luxpad's marketing plan is to expand and more exposure to the community in crypto and provide a better and safe place where you can invest and earn more profit from it. The all-in-one safe platform.
List for marketing:
Community airdrop task
NFT artist/creator
Testnet incentivize
Twitter/influencer giveaway
Centralized Listing ( MEXC, KUCOIN, GATE.IO )
High liquidity and locked forever(burn LP) 90% total sale from IDO
Chinese community ads/influencer
Targeting start-up project community to list in Luxpad
Supporting Startup project with a solid plan and use case via Lux-Invest
Institution partnership
Welcome to the Snake Dance NFT world!
Project Introduction:
Snake Dance NFT will eat all the dark food that prevents the orderly development of the blockchain industry and become an unstoppable powerful creature. They will eventually redefine the new order of NFTs, embracing things that promote development, swallowing things that block blockchain development, and mocking those false things. But they are also a dance snake that can be defined by you.
Project token
Token introduction:
Token name: SDT (Snake Dance NFT Token)
Network: BSC (multi-chain support in the future)
Total: 1 trillion
Token functions: NFT pledge rewards, DAO governance voting, creation center voting, participation in games, NFT purchase of props, etc.
Token distribution:
Seed Round:5%,Liquidity: 20%, Staking Pool:10%,Airdrop: 10%, Team : 15%, marketing: 10%, Game: 30%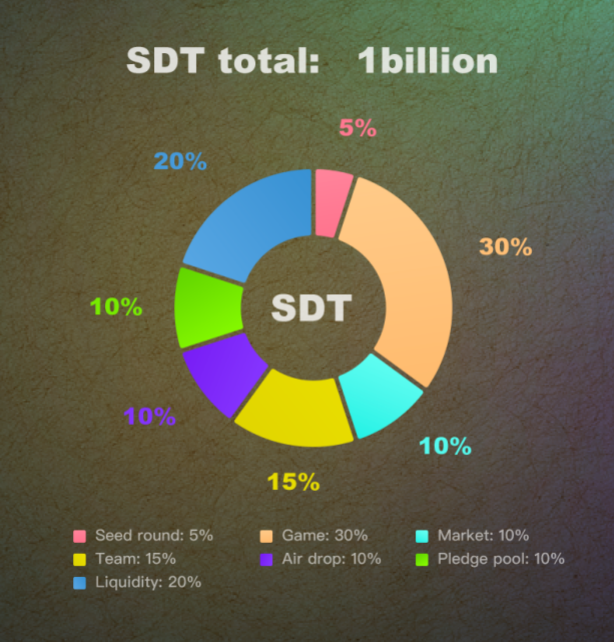 Sales tax:
Buying tax point: 6%, 3% for platform use as reserve, 3% for burning.
Sales tax point: 10%, 5% will be allocated to the Genesis-level mining pool as a staking mining reward.
About Luxpad
Luxpad is a decentralized self-served launchpad platform, create your own customized IDO Launchpad, Token, NFT, Staking contract and launch on any blockchain inside in Luxpad platform with cheapest service fee.
About SnakeDanceNFT
Snake Dance NFT, will eat all the dark food that prevents the orderly development of the blockchain industry and become an unstoppable powerful creature.
SOURCE: https://twitter.com/SnakeDancerNFT/status/1562669099041587200