Penguin Karts and Gamerse Partnership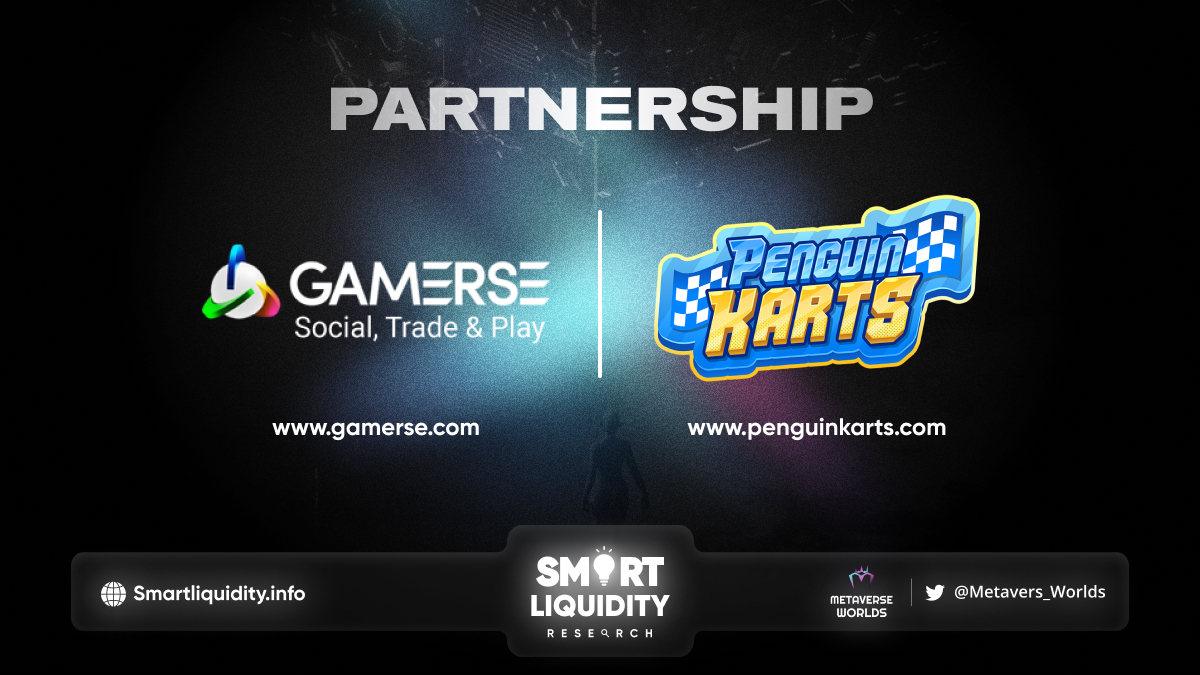 Penguin Karts is excited to announce its partnership with Gamerse, the home of gaming and the metaverse.
Through this partnership Penguin Karts will be listed on the Gamerse platform, they'll feature in a live AMA with their team and they will engage their teams to explore NFT Marketplace integration with its Penguin Kart and Scrappy Penguin NFT collections.
About Gamerse
Gamerse is the home of NFT gaming and the metaverse. Create your 3D identity, enter a world of gaming discovery, create your groups (LFGs), create parties and stay social with friends! Stay up-to-date with our live feed and never miss a drop again!
About Penguin Karts
As a first of its kind battle-racing Play-to-Earn game, Penguin Karts aims to reinvent the blockchain gaming experience for users of all ages looking to earn crypto. Players can start earning immediately, whether through skilled gameplay, wagers, contributions to the ecosystem or by collecting and trading their playable NFTs.
It's mission to develop a game that everyone can experience. They've also designed the game to be easy to pick up yet hard to master, with addictive and entertaining gameplay suited for players of all skill levels. The better you are, the more you can earn.
Connect with us at Penguin Karts and learn about our Play-to-Earn 3D game and Scrappy Penguin 3D NFT collection:
SOURCE:
https://medium.com/@penguinkarts/60edce9eb1b5