KALA Network Partnership with GrailPad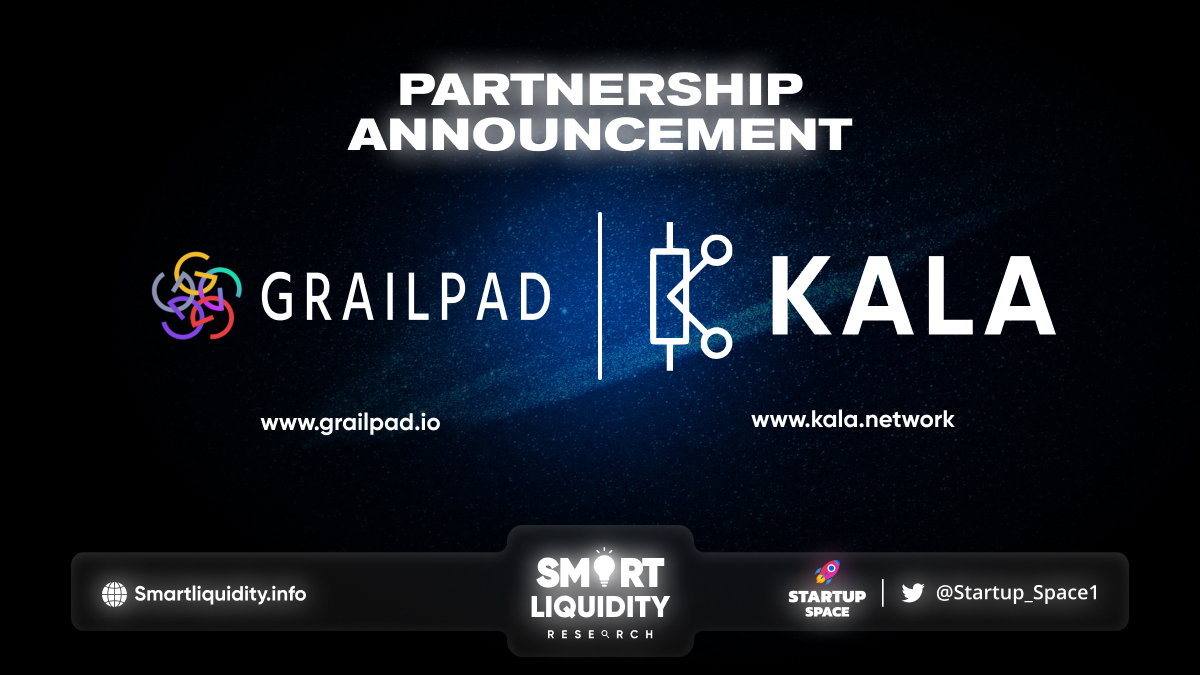 KALA Network is happy to announce partnership with GrailPad, The Premier MultiChain IDO Platform.
GrailPad overview
GrailPad is a permissionless DEX built for cross-chain token pools and auctions, enabling projects to raise capital on a decentralized and interoperable environment based on its own ecosystem. With GrailPad, decentralized projects will be able to raise and exchange capital cheap and fast. Users will be able to participate in a secure and compliant environment and to use assets that go through their portal in BSC, Polygon, Solana, Ethereum and Avalanche.
Their essential mission is to deploy a multi-chain and fully decentralized platform. We wanted to ensure this platform to be scalable rollup-to-rollup general token bridge with various staking option to participate fundraisings. Even if an ongoing pool opens and you staked grail in an irrelevant chain, you have the chance to participate the IDO.
Partnership Details
The goal of their cooperation is to open cross-marketing opportunities between the two platforms while supporting each other to build, expand and benefit the community. KALA also shares GrailPad vision to build a decentralized platform that is fair and accessible to the masses. KALA Network is glad to have GrailPad onboard with them.
About GrailPad
The Premier Multi-Chain IDO Platform, Empowering Launchpad Projects To Raise Liquidity In Affair And Decentralized Manner.
About KALA Network
KALA Network is a Web3 SocialFi Platform that allows users to earn by socializing with their friends, creating content & building community as Investment DAO run by their own minted NFTS.
They position KALA as one of the leading SocialFi Web3 heading for sustainable business and distributing fair earnings to the users via their contribution to the Social Platform.
They have their own PENCIL/PEN NFTs Collectibles with a limited supply for their OG supporters to appreciate and reward them.
SOURCE 
https://blog.kala.network/announcing-kala-network-cooperation-with-grailpad/