MetaShooter New Cooperation with StarryNift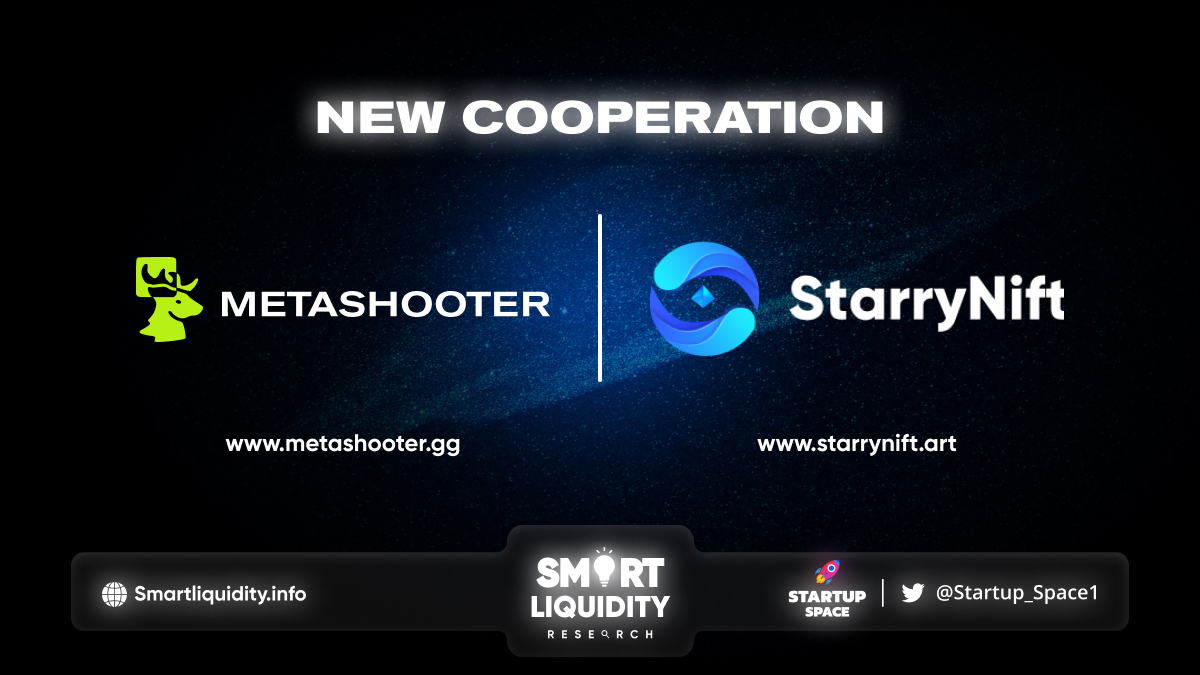 MetaShooter announces a new cooperation with StarryNift, an immersive VR-supported metaverse that will transform your experience in the virtual space.
It is absolutely necessary for the success of MetaShooter for there to be an encouraging community, and StarryNift has the potential to bring about an active community in which users can learn, play, and create content.
Partnership Details 
By entering into this partnership, both parties will be able to widen their exposure to new communities and increase the rate at which they are growing.
Both MetaShooter and StarryNift are thrilled to be able to make a positive impact on the quality of gaming experiences available to users in different parts of the world.
About StarryNift
StarryNift is the first gamified massive co-creation Web 3.0 platform and launchpad for fun digital collectibles integrated with 3D metaverse in the confluence of multiple worldviews.
About MetaShooter
MetaShooter is the first decentralised blockchain-based hunting metaverse that joins millions of gaming enthusiasts in a community where they can experience realistic hunting and develop many activities with wide monetization opportunities.
MetaShooter enters the Metaverse gaming market by giving new ways of hunting and putting its players first. Players can create their own hunter and prepare to enter huge hunting industry:
Experience real hunting, play in tournaments, multiplayer with stunning visuals with VR compatibility.
Hunt & Earn, receive token rewards by hunting trophies, winning tournaments, and more.
Customise & Upgrade hunting equipment by making their hunter unique.
Develop, buy hunting lands, build towers, breed NFT dogs, and earn passive income.
Explore the open World, hunt anywhere they want, experience various environments, animals, stunning visuals and realistic dynamics.
Experience exciting, RNG technology powered gameplay with logical utilisation of each NFT asset.
SOURCE
https://medium.com/@metashooter/partnership-announcement-with-starrynift-24247cf9f4f3