FantomLive Partnership with MetaRivals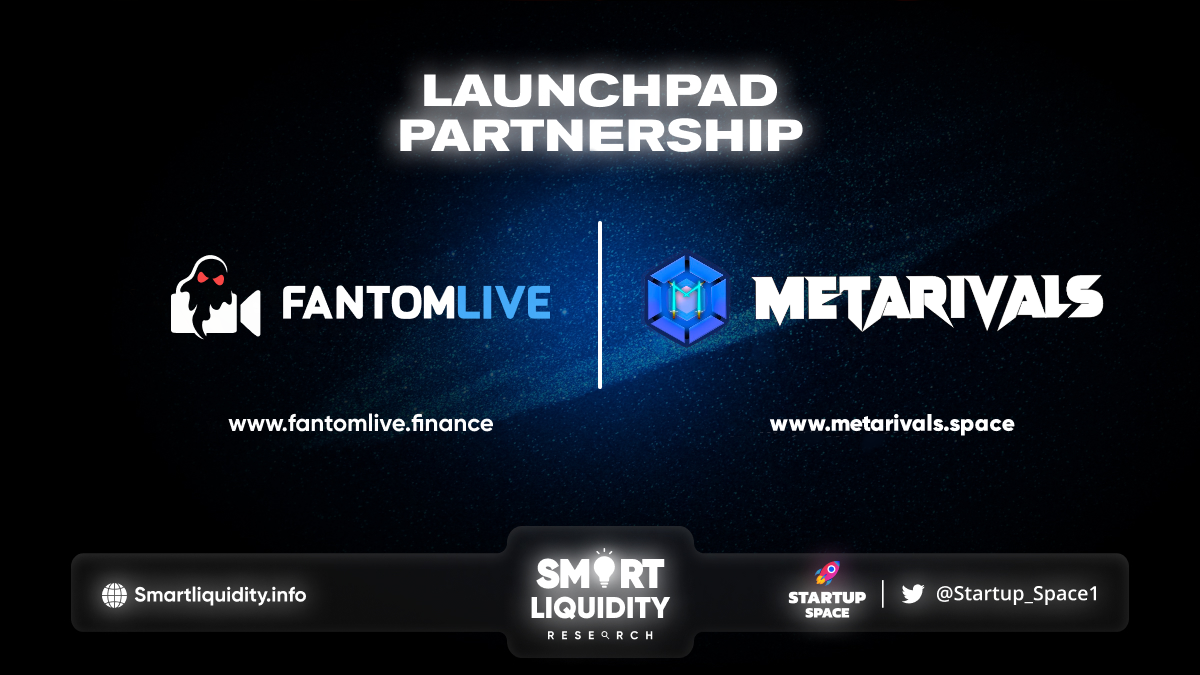 FantomLive is excited to announce launchpad partnership with MetaRivals, the first metaverse based crypto rivalry move2earn game.
Project Introduction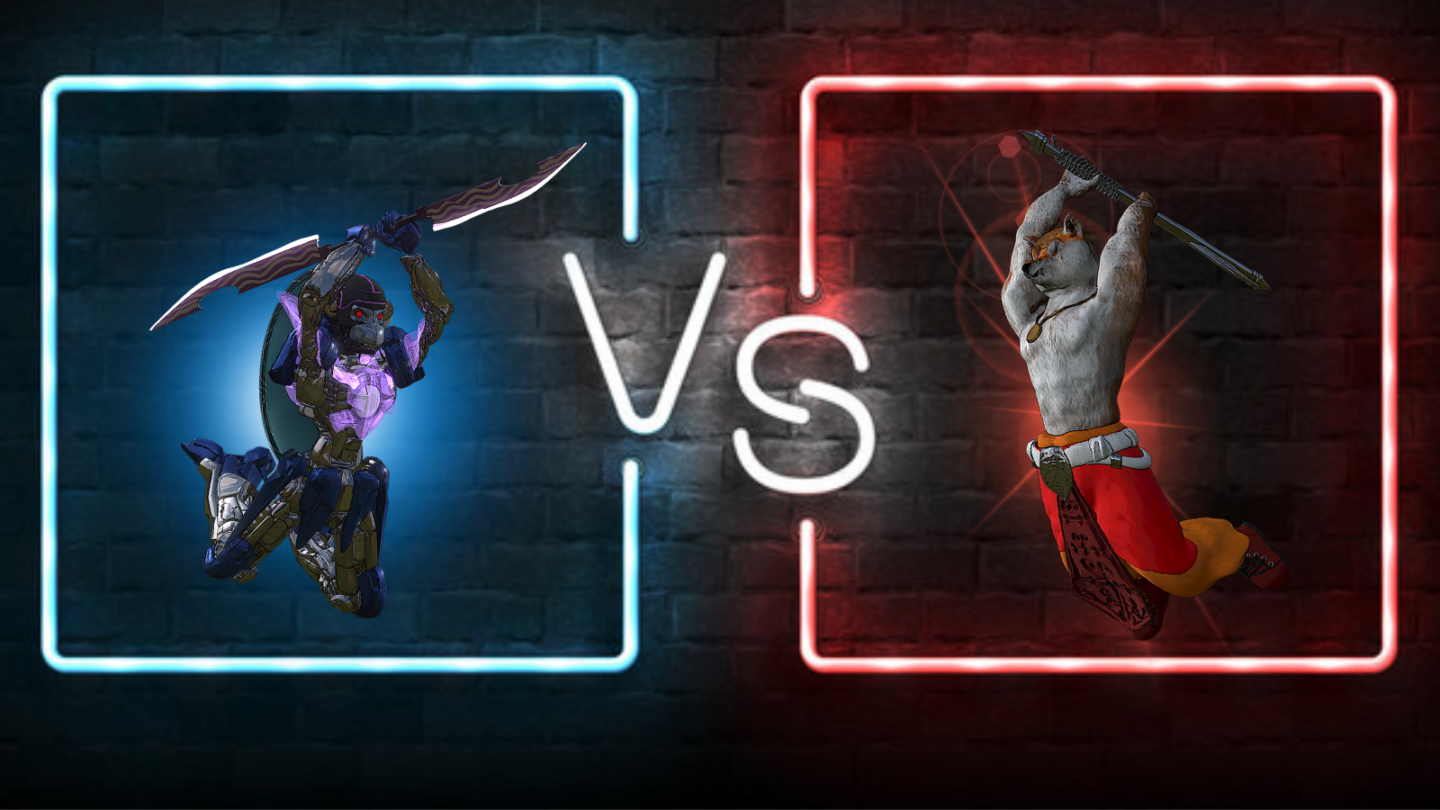 Metarivals is an addictive arcade-style move-to-earn beat-em-up metaverse game that enables players to battle with warriors based on crypto-inspired Avatars.
Their play-to-earn metaverse gaming ecosystem aims to connect various Crypto-communities to a single platform by offering opportunities for players to represent and express their love & rivalries for their favorite coins in a fun new way, whilst earning $MRVL in rewards.
Players will be able to save their in-game warriors' progress using the NFT technology that will be tradable in their NFT marketplace, hence achieving value for their time in the game.
Why MetaRivals?
For Project
Get an opportunity to grow your project's audience by competing against big projects in their MetaRivals game.
Get an additional gaming use case for your coin or token
Give your audience the opportunity to have leisure time by rewarding them for playing with your coin Avatars in the MetaRivals game.
For Community
Represent the coins you support in the crypto ecosystem and grow your coin's prestige & reputation.
Play in the next-level gaming environment with awesome graphics and get rewarded with $MRVL tokens.
Save your in-game progress and mint them into tradable NFTs to get value for time in game.
$MRVL Utility
$MRVL is MetaRivals' native token which has a lot of utility and use cases, ensuring a sustainable and profitable P2E experience.
Owning Virtual Space Via $MRVL
Buying Weapons/Armours Via $MRVL
More Character Power To MRVL Holder
Gaming Rewards
Buying Metaverse Advertising Space Via NFTS
Governance Tokens Voting Rights
$MRVL Staking Yield Farming
NFT Discounts
MetaRivals NFT Marketplace
From warriors to weapons and accessories, everything in MetaRivals' metaverse is an NFT. This means that you, the player, own and control all of your assets in the metaverse.
You have the freedom to buy, sell and trade whenever you like. You also earn rewards like crypto-avatar & weapons NFTs for winning exclusive battles through skilled play that can be sold or rented out at an interest
If you want to prepare for a tough battle but don't have the time & money to power-up your avatars and weapon, you can simply rent a powerful character from another player from their NFT Maketplace.
Tokenomics and Distribution
MRVL has a total supply of 1B. This is the vesting, allocation and distribution schedule-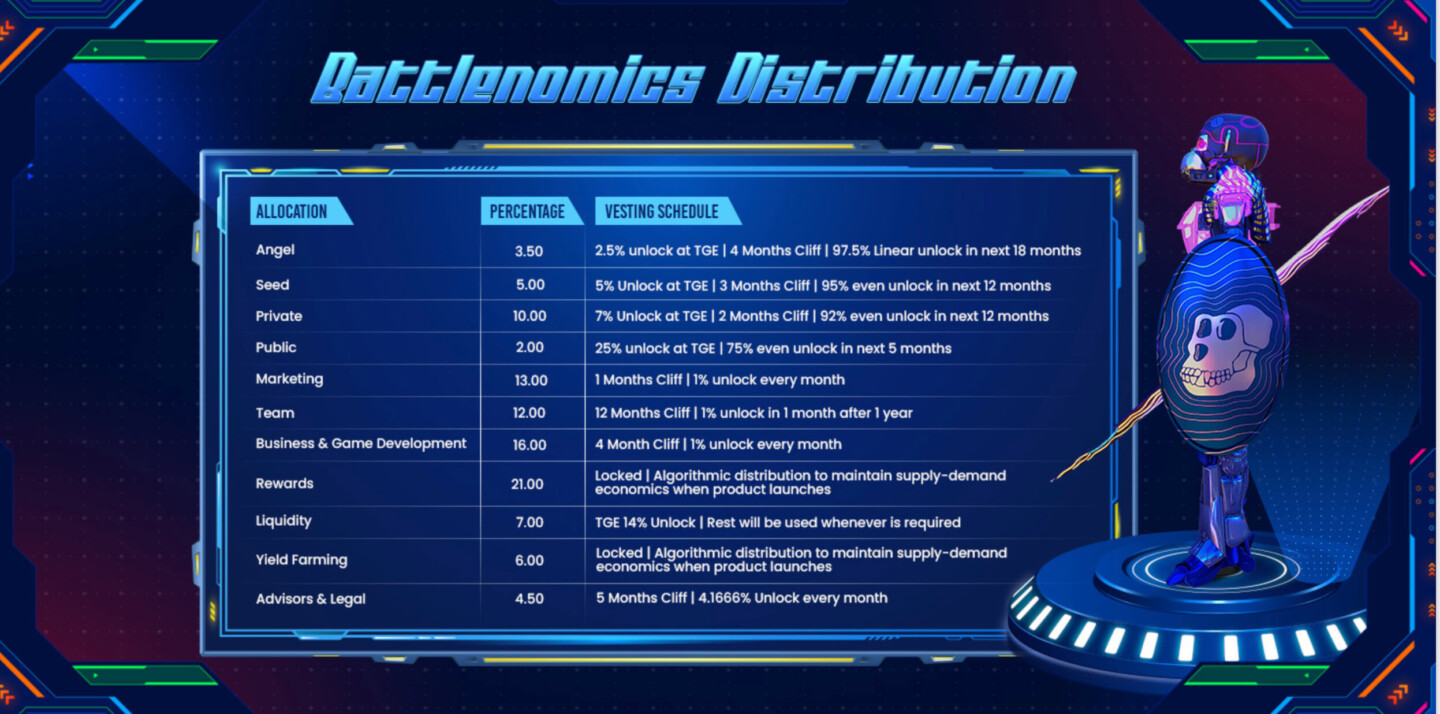 About Fantomlive
The Fantomlive is a combination of connection protocols together in Fantom Network to create a perfect value chain that can bring benefit to the community. FantomLive can help everyone approach the best prestige projects.
About MetaRivals
MetaRivals is an exciting upcoming #Metaverse gaming ecosystem that attempts to connect different Cryptocurrency communities to a single platform by offering an addictive, play2earn PvP combat game that allows the players to select from a multitude of unique Avatars of crypto coin-inspired characters that they love (or hate!).
SOURCE: https://twitter.com/FantomLiveS/status/1570956652865810432