Cardalonia Listing on Bitmart Exchange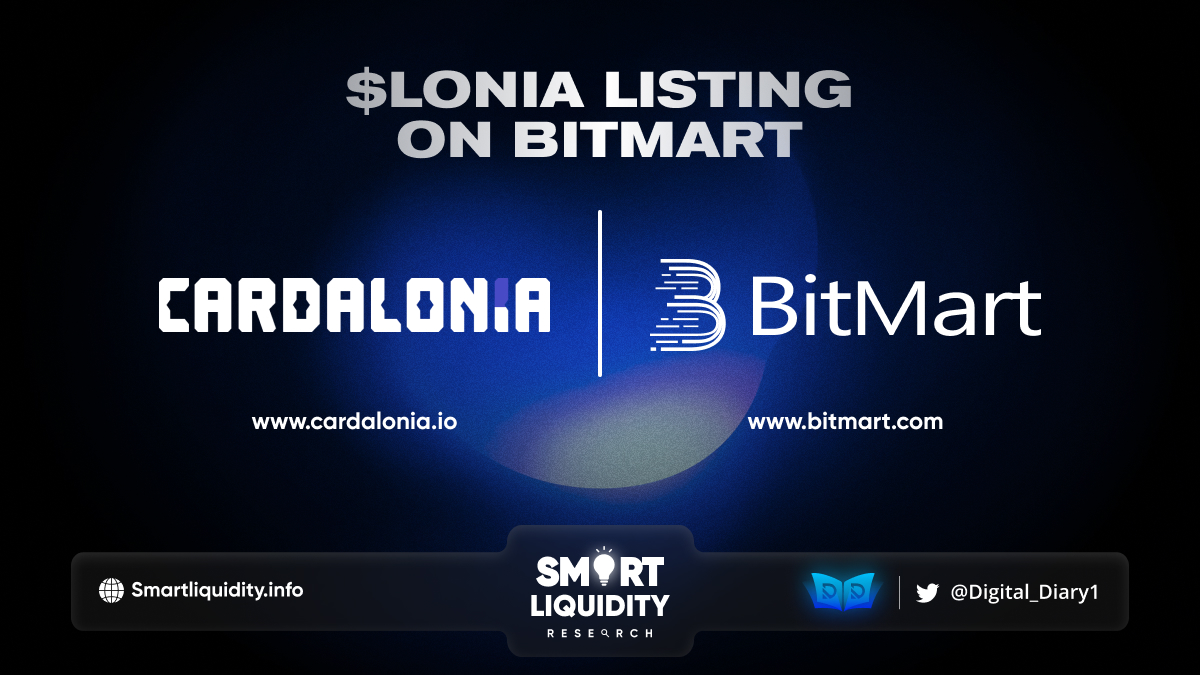 Cardalonia is thrilled to announce that $LONIA token will be listed on Bitmart Exchange, a company that delivers a global digital asset trading platform which provides real-time trading services including Bitcoin (BTC), Ethereum (ETH) and Tether (USDT) trading.  
BitMart will list CARDALONIA (LONIA) on Sept. 22, 2022.
The following trading pair LONIA/USDT will be available on on listing.
Once listed, users can start trading LONIA on Bitmart exchange.
Please note the available dates for different functions below:
Deposit feature: 9/20/2022 10:00 AM (UTC)
Trade feature: 9/22/2022 10:00 AM (UTC)
Withdrawal feature: 9/23/2022 10:00 AM (UTC)
Also the Cardalonia Land Presale is exclusively for $LONIA token holders who have whitelisted in the Cardalonia Vault.
1: A minimum of 7000 $LONIA.
2: A Minimum balance of 200 ADA in the whitelisting wallet.
You can Buy $LONIA on P2pb2b.io Today.
Head over to the Vault to start staking and get whitelisted.
Read more about the Cardalonia Land Presale.
About BitMart
BitMart Exchange is a premier global digital asset trading platform, facilitating an impressive daily trading volume of almost 2 billion dollars.
Bitmart is ranked among the Top 30 exchanges globally, according to Coinmarketcap. Headquartered in the Cayman Islands with branch offices in New York, Hong Kong, Singapore, and South Korea. BitMart currently has over 10 million registered users.
BitMart also offers 800+ trading pairs in the spot market and 150+ trading pairs in futures market making the exchange a perfect fit for the growing Cardalonia project.
About Cardalonia
Cardalonia is a virtual world where players can build, own and customize their own experiences on the Cardano Blockchain. We are on a mission to creating an entirely new Metaverse experience on the Cardano Blockchain.
They believe Cardalonia will become a sprawling, decentralized, massively multiplayer and multi-chain ecosystem of many interconnected worlds. With each world having in-game portals to many other worlds, as well as the ability for players to easily warp between their favorite worlds at any time.