Get Set Play partners with Ikonic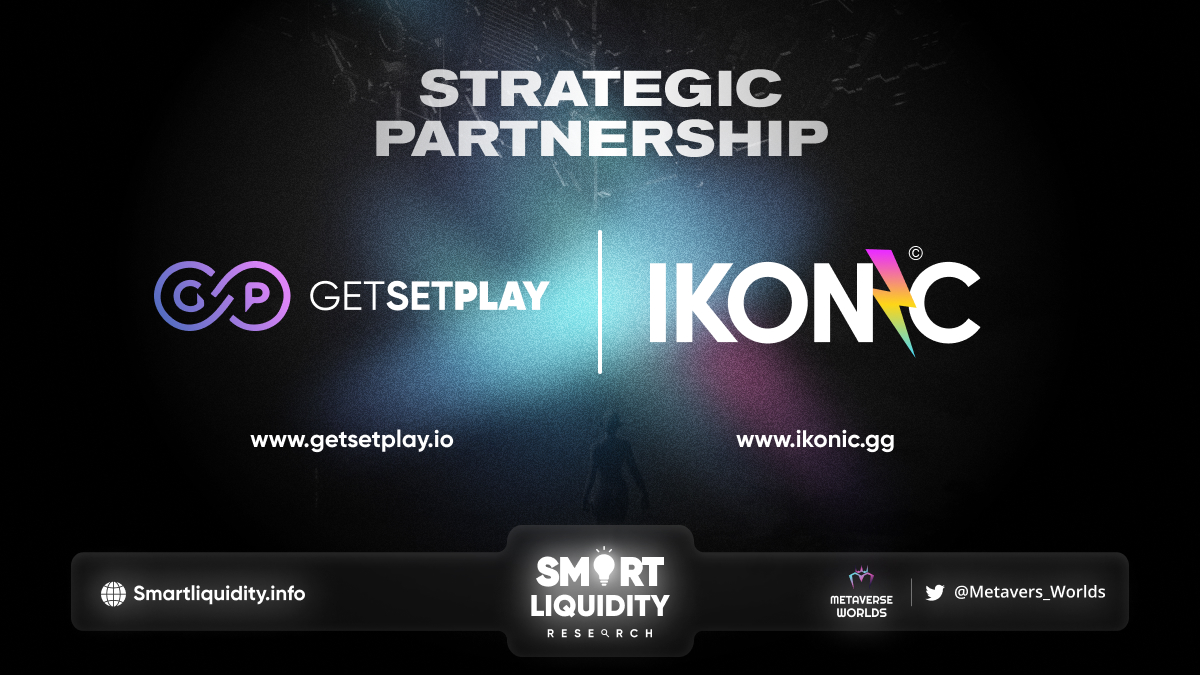 Get Set Play is proud to announce its latest partnership as part of its drive to expand their network of strategic partners.
Through this partnership, Get Set Play will feature IKONIC within the expansive Get Set Play Metaverse. The Get Set Play metaverse will allow users to interact with one another like never before and by featuring IKONIC within the Get Set Play Metaverse. It will help even more gamers discover IKONIC. Thus drastically increasing the IKONIC user base. Get Set Plays integrations of eSports highlights within their metaverse ties perfectly in with IKONIC's marketplace for these eSports. Allowing for seamless integration for Get Set Play users to trade their eSports moments with other users. Having Get Set Play users trading on the IKONIC market will also add substantial volume.
IKONIC is also working on their own metaverse. Which when live will be able to in return feature Get Set Play. Featuring Get Set Play within the Iknoic metaverse will also open the doors for a whole new wave of gamers to join the Get Set Play ecosystem.
This will mean more views of streams on GSP Stream and more players to participate in competitions in GSP Arena.
About IKONIC
IKONIC is a platform that brings regular gamers and eSports celebrities together to create, collect and earn from some of the best moments across the gaming and metaverse ecosystems. IKONIC is the only eSports and Pro-Gaming NFT marketplaces that is dedicated to celebrating iconic in-game moments.
About Get Set Play
Get Set Play is a groundbreaking decentralized, DAO-governed esports gaming. And streaming platform that leverages blockchain technology to revolutionize the way we play, stream and spectate video games and esports.
Get Set Play has also created an immersive metaverse experience to let gamers all over the globe feel like they are competing under one roof. Their one-of-a-kind metaverse is designed for users ranging from gamers and creators to business owners and game sponsors. The metaverse will allow users to interact with one another like never before. Within the metaverse you will be able to showcase your achievements, highlights and trophies for the rest of the community, as well as being able to meet up for live events within the metaverse that will be hosted in our vast dedicated arenas and hype plazas.
SOURCE:
https://getsetplay-io.medium.com/get-set-play-partners-with-ikonic-397f25957a31