KALA Network Collaboration with Soda Protocol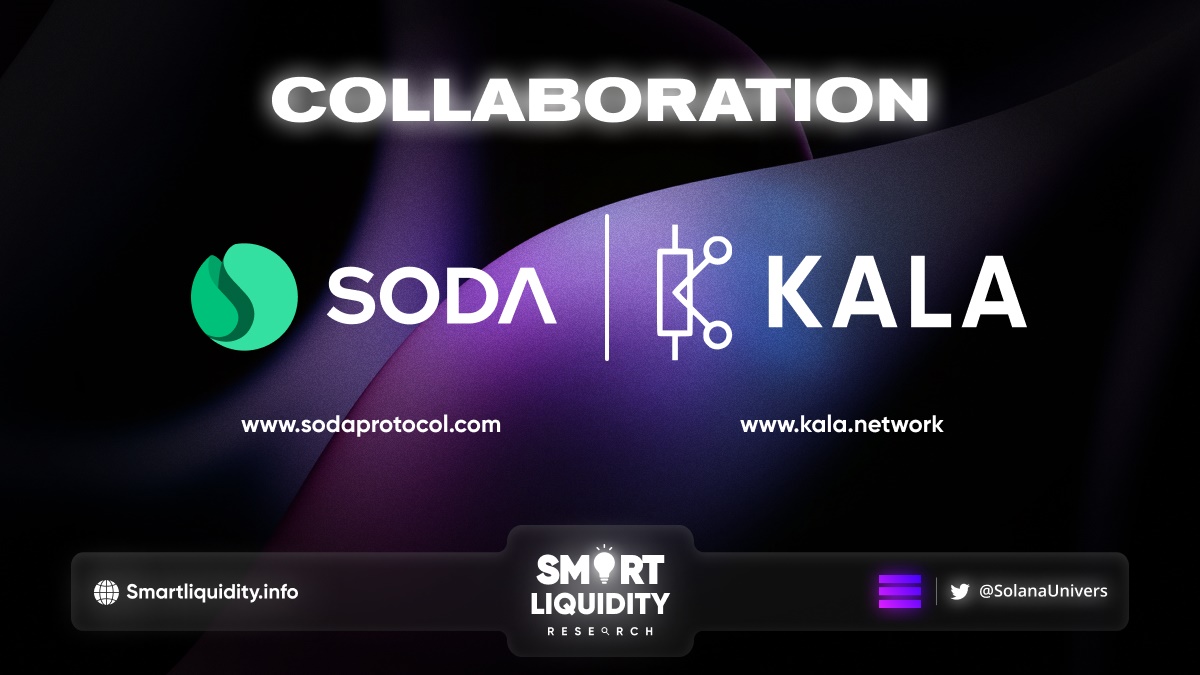 Kala Network, a Web3 SocialFi Platform that allows users to earn by socializing with their friends, creating content & building community as Investment DAO run by their own minted NFTS. announced its collaboration with Soda Protocol, the Financial Portal of Web 3.0 
KALA Network, a Web3 SocialFi Platform has announced its collaboration with the lending & Leveraged Trading and Financial Identity, Soda Protocol.
Partnership Highlights
Their strategic partnership will serve as a huge boost to help expose their Web3 solution to the community through cross-marketing campaigns.
The KALA team has a strong belief that Soda Protocol assistance and cooperation will be crucial for KALA SocialFi platform adoption.
Soda Protocol is the Financial Portal of Web 3.0 and it consists of three main parts:
SodaFi
A DeFi platform provides services including lending, leveraged trading and under-collateralized loan for the ecosystem. While, Raydium and Orca power Soda Lending powers the leverage part and the swap process. Moreover, they can make the price impact as low as possible by reusing their relatively sufficient liquidity in the market.
Soda Maze
Provides users with privacy protection through ZK-SNARK, which allows for anonymous withdrawals.
Soda ID
Above all, a DID service platform where you can fully own your financial identity based on on-chain and off-chain data.
About KALA Network
KALA Network is a Web3 SocialFi Platform that allows users to earn by socializing with their friends, creating content & building community as Investment DAO run by their own minted NFTS.
They position KALA as one of the leading SocialFi Web3 heading for sustainable business and distributing fair earnings to the users via their contribution to the Social Platform.
They have their own PENCIL/PEN NFTs Collectibles with a limited supply for OG supporters to appreciate and reward them.
About SODA
Create permissionless financial identity and provide financial services including lending and leveraged trading for Web 3.0.
SOURCE