CAI Partnership with Moremoney, Colony and Phuture announce an official partnership with Moremoney, Using CAI/AVAX LP as collateral for loans.
Moremoney offers consumers attractive returns on accounts via third-party execution platforms like as Platypus Finance, BENQI, AAVE, and Yield Yak. Users may change the technique utilized on their underlying funds if a better option arises.
Moremoney's vision is to help expand the Avalanche lending landscape, letting users borrow a first of its kind yield bearing stablecoin (MONEY), while earning a sustainable yield on their collateral.
Together, CAI and Moremoney bring some of Avalanche's most innovative lending solutions
How it will work?
The integration of CAI/AVAX LP onto the Moremoney protocol helps enhance the index's utility, allowing investors to deposit their LP, borrow against it and leverage.
As a result of this integration, CAI investors will be able to unlock liquidity, borrow at sound collateral ratios while continuing to earn competitive yield returns.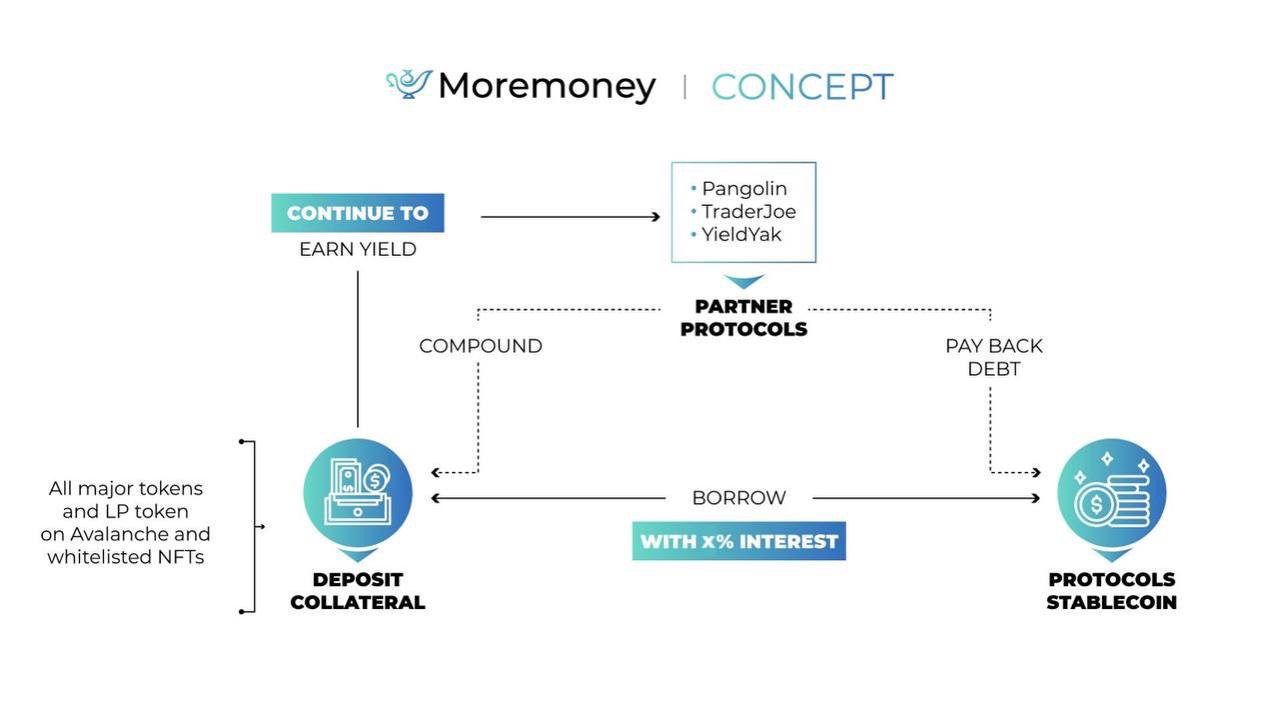 About Moremoney
Moremoney is a decentralized borrowing platform native to Avalanche. Users can deposit tokens on the platform and borrow the MONEY Stablecoin.
About Colony
Colony is a community-driven accelerator that will eventually become an inclusive DAO to support the expansion of the Avalanche ecosystem. powered by the $CLY governance token.
About Phuture
Phuture (PHTR) is a decentralised protocol that allows users to gain passive exposure to crypto assets. With leading index products built on Ethereum and Avalanche, Phuture is at the forefront of innovation in crypto passive investing. Phuture has a global team and community to support and grow its mission.
SOURCE:
https://medium.com/cai-colony-avalanche-ecosystem-index/cai-announces-partnership-with-moremoney-to-enable-leverage-f244e881ab7