Double Protocol Partnership with Kryxivia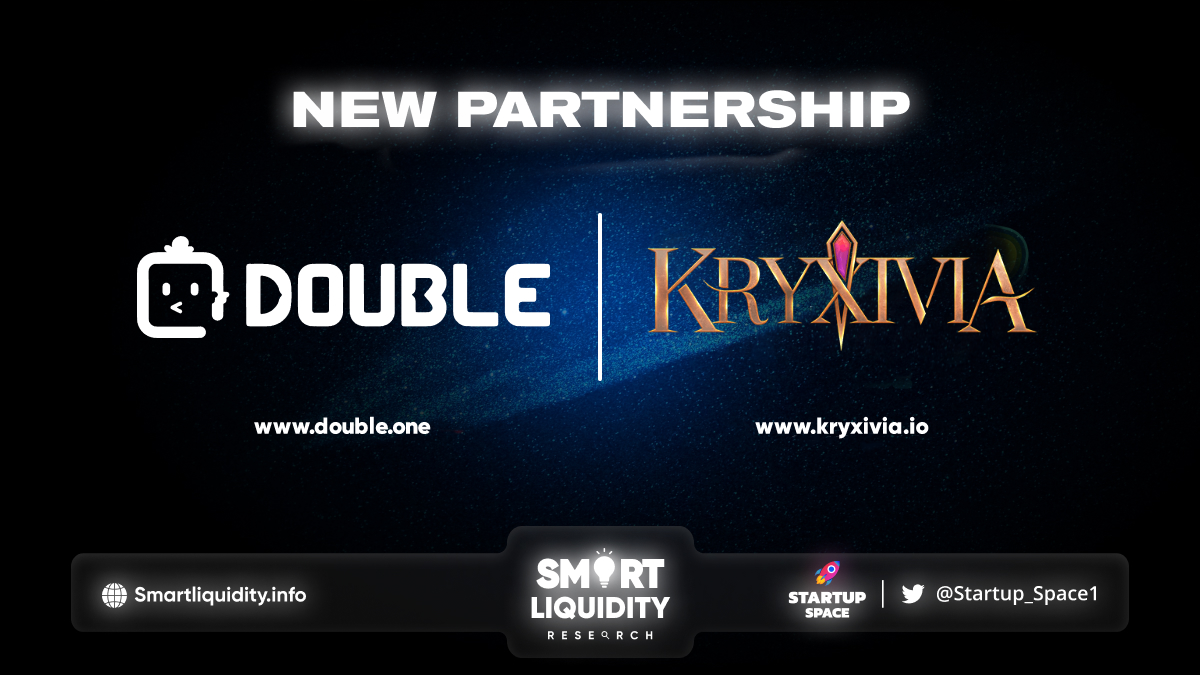 Double Protocol has entered a new partnership with Kryxivia – A 3D NFT Multiverse MMORPG web game on blockchain.
Introduction
An innovative blockchain MMORPG Game
Kryxivia is an innovative massively multiplayer online role-playing game (MMORPG) on the blockchain. According to the whitepaper, Blockchain systems have made decentralization, accessibility, and ownership of our possessions possible. Especially in gaming, it is very important that users can control what they hardly won. A decentralized representation of each item allows trading, speculating, exchanging, storing, or enjoying the freedom of unique and rare assets.
The player versus environment system allows users to farm with their crypto-friends to upgrade the character, drop NFT Kryxit, and trade for better ones. It also seeks to offer the possibility to make direct currency through any NFT marketplace. In PvE, players work against non-player monsters to accomplish the tests.
The KXS token is a deflationary token that is mintable and can be created for farming in-game rewards. Minting is the process in blockchain to validate information, create a new block, and record this information into the blockchain. KXS can be traded like any other currency on CEX & DEX. CEX is built by a centralized organization that works as a center for people to exchange their cryptocurrency.
History of Kryxivia (KXA)
He has successfully launched many projects and businesses around the crypto world. Antoine LELIEVRE is the CTO working as an experienced software engineer at the Unity game engine company.
Partnership Details
This collaboration will birth the integration of NFT rental features for Kryxivia NFTs and in-game items on the Double Protocol NFT rental marketplace. Gamers will be able to rent, lend and sublease Kryxivia NFTs and engage in interactive and fun gameplays.
In addition to earning through P2E gameplay, NFT owners could also earn revenue by renting out their NFTs to other players wishing to try out the game. This will ultimately lower the barrier of entry to the Kryxivia gaming ecosystem as more players will be able to try out the game without first committing huge funds to buy these NFTs on the secondary market.
The concept of NFT rental is simple and similar to how someone may rent luxury homes and autos for a limited time without fully owning them. Renting an NFT allows users to enjoy the experience and utilize it for a limited time without completely owning it. In the coming weeks, Double Protocol will make another announcement via the official Twitter handle once these rental features are available for Kryxivia NFTs.
About Double Protocol
Double Protocol is an NFT rental platform primarily for GameFi and metaverse assets. Utilizing the Dual Role NFT standard EIP-4907 proposed by Double enables the separation of ownership and use rights easily, which greatly expands the user's base of GameFi and metaverse.
About Kryxivia
Kryxivia is a fantasy 3D MMORPG game directly available on the official website kryxivia.io, a whole ecosystem awaiting new adventurous players to collect Kryxit! With Kryxivia, you can earn crypto-currency and unique rare NFT while having a fun and cooperative experience with your friends.
SOURCE
https://blog.double.one/double-protocol-partners-with-p2e-game-kryxivia-f4d1662dceb2