Unmarshal Receives Grants from Klaytn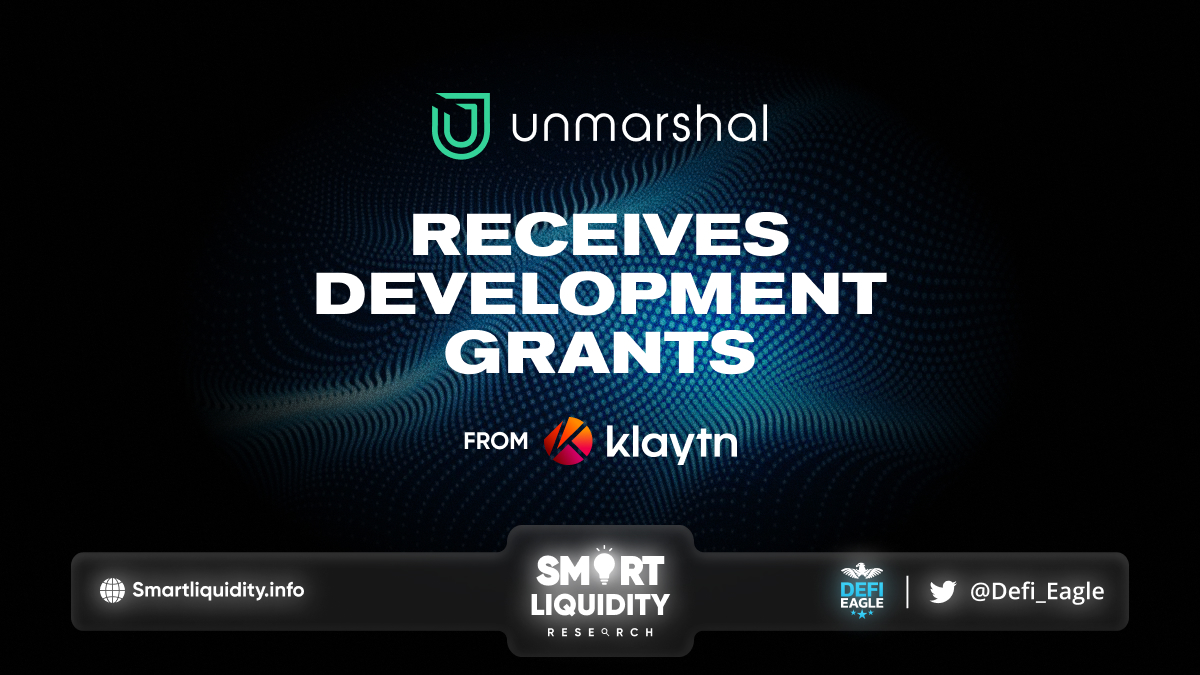 Unmarshal Receives Grants from Klaytn to provide

robust, reliable data infrastructure services to builders and developers on 

Klaytn.
Unmarshal offers infrastructure support to Klaytn. Klaytn has a high TPS (Transactions Per Second), and Unmarshal offers an indexing solution so developers can easily build on their chain.
The major endpoints available as part of the integration are mentioned below.
1. Core APIs: Get a complete image of your wallet. Check balances, transaction history, token transactions, an address's transaction count, and token holders.
2. Notification service: To provide instant notifications of smart contract events that have been triggered
3. Parser: Gain access to all of your smart contract's data by monitoring events and function calls.
4. Analytics: Parser allows users to index events and functions relating to any smart contract to a relational database. Once decoded and indexed, the data is made accessible through
Metabase Dashboards
GraphQL APIs
5. Xscan: Used as a wallet-centric search engine for Klaytn chain wallets.
About Klaytn
Klaytn is a public blockchain focusing on the metaverse, gamefi, and the creator economy. Officially launched in June 2019, it is the dominant blockchain platform in South Korea. It is now undergoing global business expansion from its international base in Singapore, led by the Klaytn Foundation.
These business expansion activities are supporting by the Klaytn Growth Fund. Which aims to grow the ecosystem of companies built on Klaytn. The fund is managing and disbursing by Klaytn Foundation. It's  non-profit organization to accelerate global adoption and ecosystem maturity on Klaytn.
Since unveiling its metaverse roadmap in early 2022, the Ethereum-equivalent L1 chain has seen many well-known companies come on board its metaverse — including game developer and publishing powerhouses: Netmarble, and Neowiz. It recently ramped up efforts to lay the metaverse foundation and expand use cases.
About Unmarshal
Unmarshal is a Multi-chain Web 3.0 data network aiming to deliver granular, reliable & real-time data to dApps, DeFi protocols, NFTs, Metaverse and GameFi solutions. Unmarshal provides the easiest way to query Blockchain data from Ethereum, Polygon, BNB Chain, Avalanche, Fantom, Celo, Solana, and XDC Network. It consists of data indexers and transforming tools to power Web 3.0 applications on any chain while providing a latent view of transformed data.
RESOURCES
https://blog.unmarshal.io/unmarshal-receives-development-grants-from-klaytn-bc32b7a39986