Lit Protocol Raised $13M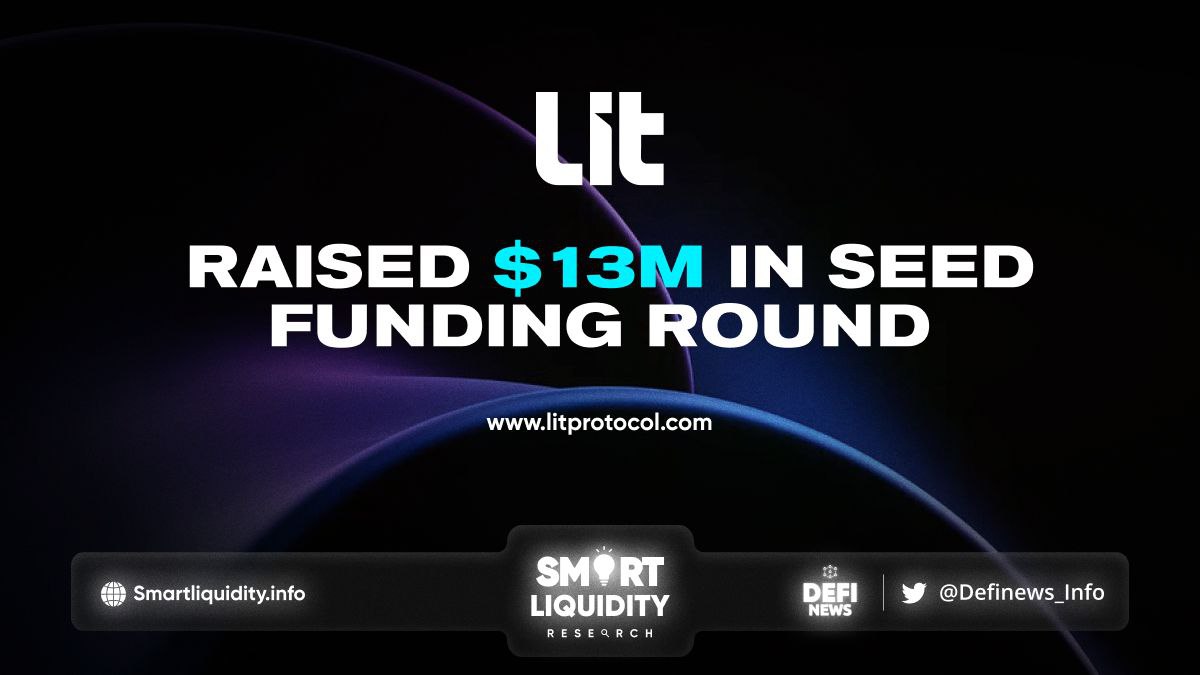 Lit Protocol raised $13M in a seed funding round led by 1kx Network. When an individual has agency over their wallet's private key, that person can participate in the decentralized web (e.g. DeFi, NFTs, DAOs), communicate securely, and retain control and ownership of their data and digital finances.
Lit recognizes that the data, security, and monetization model of the internet today is extractive and broken.
Furthermore, Lit Protocol aims to bring about a more humane and fair internet. Something John Perry Barlow called the "Civilization of the Mind in Cyberspace", as quickly and securely as possible. In its digitally mediated society, each person should have the right to own and control their digital property, including data and finances. We can have an internet that treats each individual with dignity.
To that end, Lit is delighted to announce Programmable Key Pairs (PKPs) which let developers create applications where user-controlled keys can sign in to the decentralized cloud, based on applications the user installs. Today, developers are building new interactions at the intersection of non-custodial keys. The automation potential opened up by the 'always-on nature of this network.
Functionally, Lit's PKP offering is a network-powered application development platform for web3 automation. An imperfect web2 analogy would be decentralized AWS Lambda Functions with a decentralized key management service.
In addition to supporting developers building on this infrastructure, at the time of this writing the team at Lit is focus on decentralizing the network.
INTRODUCING THE $13M SEED FUNDING
In order to further accelerate Lit's development and ecosystem, they share that Lit has raised a $13 million round led by 1kx. With participation from 6thManVentures, A Capital, Eniac Ventures, Figment, Filecoin, and the LAO. Lattice Capital, OpenSea Ventures, Slow Ventures, Spaceship, Valhalla Ventures, Village Global, and Visary Capital are also present.
It also received support from Balaji Srinivasan, Baptiste Grève, Christina Beltramini, David Phelps, Francis Haugen, Gregory Rocco, and James Parillo. Mr. Josh Goldbard, Lauren Feld, Marc Bhargava, and Marius Barnett were also there to support the project. With the special participation of Michael Sena, Noah Jessop, Patricio Worthalter, Raj Gokal, Ryan Li, Ryan Selkis, Stani Kulechov, Stefaan Vervaet, Tom Trowbridge, and Tristan Harris.
Furthermore, Lit Protocol assembled a team of motivated, thoughtful, and experienced people to build Lit and make it easier for developers to innovate in Web3.
GET MORE UPDATES FROM LIT PROTOCOL CHANNELS
Website | Twitter | LinkedIn | Discord
RESOURCES