BAGG Partnership with BSClaunch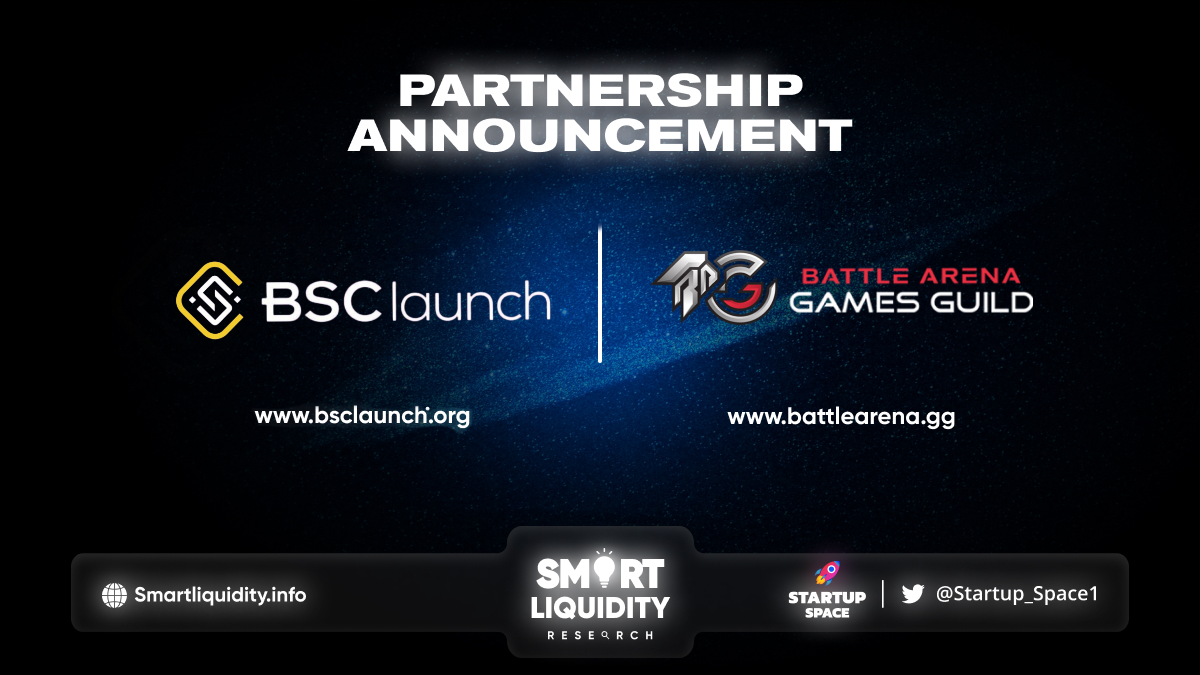 Battle Arena Games Guild BAGG is proud to be in partnership with BSCLaunch, an incubation accelerator for entrepreneurs to create moonshot projects.
With BSClaunch, the community will be provided a very secure and well-supported all-in-one Launchpad for fundraisers for a single product and projects involving multiple products!
BSClaunch is a top-tier launchpad that provides comprehensive solutions to incubate the future unicorns of the DeFi landscape.
It is a one-stop investment launchpad allowing community members to participate in a fair and equal manner.
Additionally, it makes it possible for projects that are complementary to one another but independent of one another to bundle themselves and launch together.
BSClaunch
B-NFT represents an NFT marketplace for high-quality projects to offer potential NFTs to end-users at a reasonable price.
Next-generation DEFI platform with an Ecosystem launcher.
B-Invest represents a complete breakthrough for the future of users' rights to early investment. Read More…
About BSClaunch
BSClaunch is an all-in-one DEFI platform with its own launchpad for projects that can cater to low-raise gems and ambitious projects requiring big capital. But unlike other IDO platforms or launchers, BSClaunch also allows a wide-scoped project launch as an ecosystem IDO. We call this an Ecosystem IDO.
About Battle Arena Games Guild
The BAGG platform is designed to be the ultimate one-stop GameFi destination for traditional and esports gamers, GameFi gamers, athletes, and KOLs to connect and build the future of GameFi. BAGG empowers all stakeholders to contribute to and earn from the bridging of the two worlds.
At the heart of the BAGG solution is a decentralized bridge that is built upon three pillars, an onboarding and scholarship system which remove barriers preventing traditional games from entering GameFi, incentives built on professional esports infrastructure, and a decentralized governance mechanism that allows stakeholders to guide the future of the collaboration between traditional gaming, esports, and GameFi.
SOURCE
https://medium.com/@BattleArena.GG/bsclaunch-and-battle-arena-games-guild-partners-for-a-secured-launchpad-3bb134965205