RE Tokenizes Reinsurance on Avalanche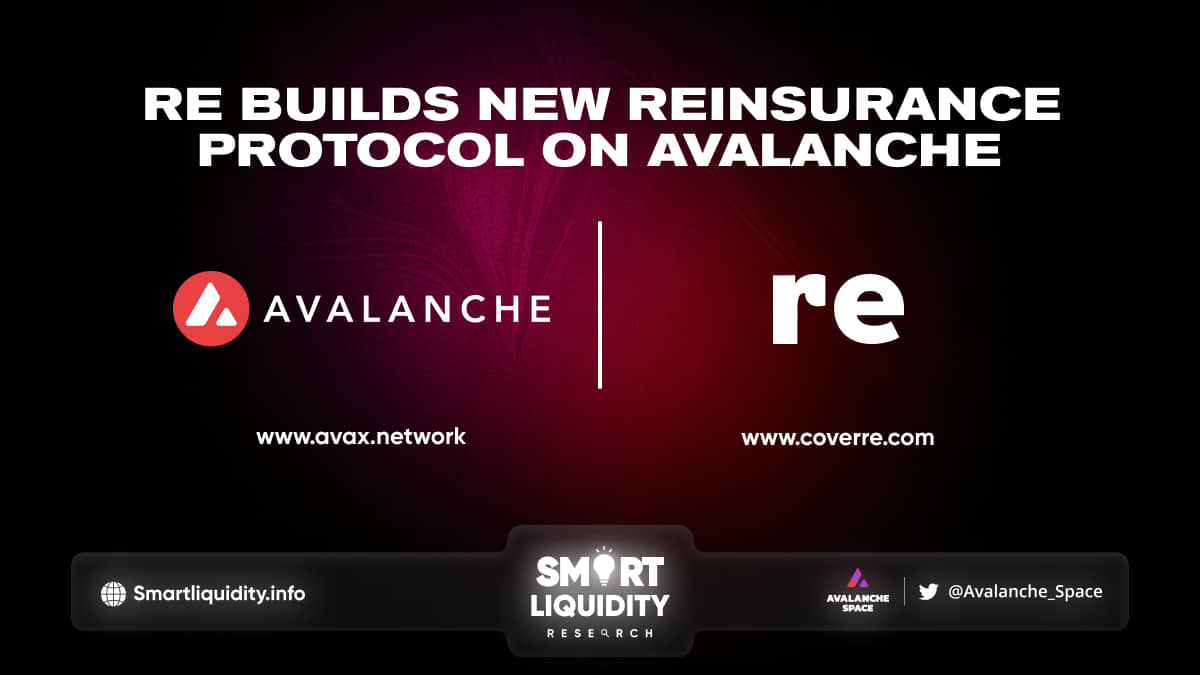 RE Tokenizes Reinsurance on Avalanche, Re will build on Avalanche's Primary Network and a Subnet. 
The integration will tokenize reinsurance, RE Tokenizes Reinsurance on Avalanche making it more widely available beyond its historical class of institutional participants.
Re, a blockchain-powered reinsurer that has just emerged from stealth mode after investment, is constructing a decentralized reinsurance marketplace on Avalanche. This market will be worldwide in scope. It will seek to promote transparency in the historically opaque industry of reinsurance by requiring confirmation of reserves and transactions from all parties, as well as to broaden reinsurance participation options.
Re is a platform allowing accredited investors to provide the backing for real-world insurance policies and companies. It plans to build its decentralized reinsurance marketplace on both Avalanche's C-Chain and a Subnet. Re will build on Avalanche's Primary Network and a Subnet. This approach intends to create greater transparency and flexibility, and to take advantage of the speed, customizability, security, and other leading features of Avalanche.
Insurance for insurers is what reinsurance is all about. Insurers buy it to spread and lower their risk exposure.
The new marketplace will offer reinsurance investing to certified investors.
With Securitize ID and Re's platform, investors may contribute liquidity to reinsurance pools utilized by insurance companies and MGAs.
"Avalanche's investment into Subnets provides the foundation to bridging traditional finance to blockchain," said Karn Saroya, CEO of Re. "Through the use of Subnets we're able to do many new things, including separate public and private information. This gives Re the opportunity to fully utilize blockchain while respecting the privacy concerns of all parties involved."
About RE
Re is a fully-collateralized, regulated reinsurer that connects alternative capital sources to a $1T reinsurance market. The Re protocol is a web3 application that delivers unparalleled openness regarding capital position and performance.
About Avalanche
By calculating the shortest time to finality, Avalanche network is the blockchain industry's quickest smart contracts platform digital asset. Avalanche is blazingly fast, low cost, and green. Any smart contract-enabled application can outperform its competition by deploying on Avalanche.
SOURCE:
https://medium.com/avalancheavax/re-is-building-a-global-decentralized-insurance-marketplace-on-avalanche-4d23ef366077