Get Set Play Partnership with Fishverse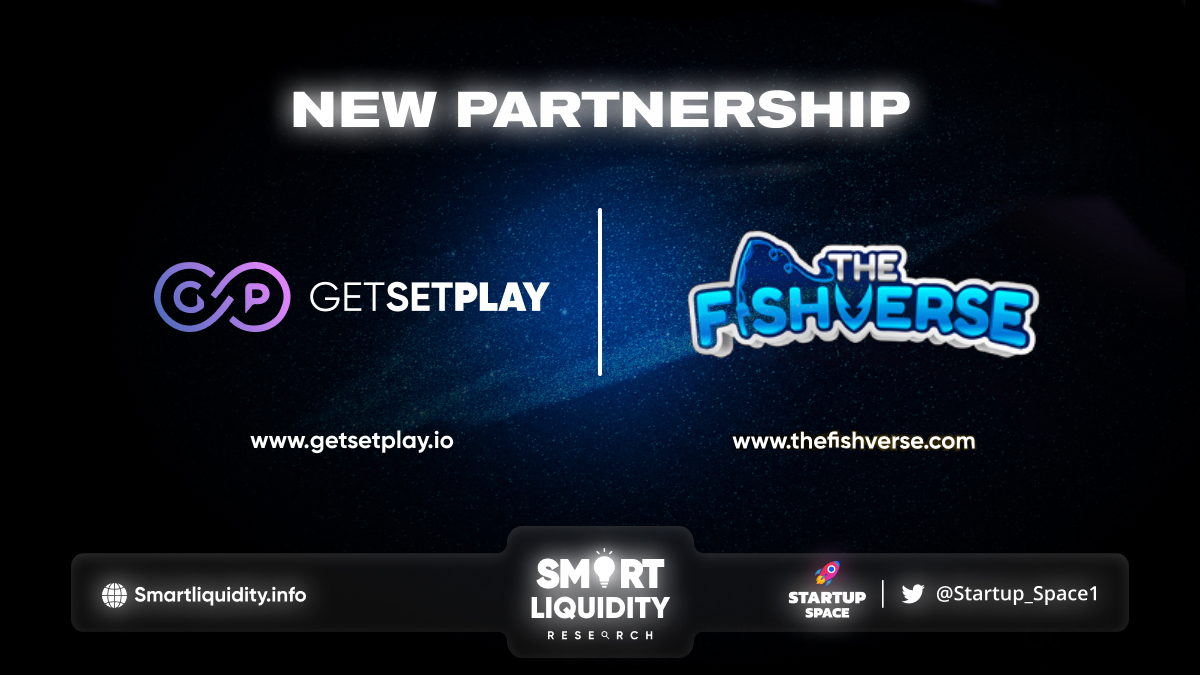 Get Set Play announces partnership with FishVerse, the first video game to bring the play-to-earn protocol to fishing enthusiasts.
About the Partnership
Thanks to this partnership with Get Set Play, FishVerse content creators will be able to stream their gameplay on GSP Stream, giving FishVerse streamers access to the Get Set Play platform as well as our platform's dedicated viewers.
Streamers of FishVerse can target their live streams to the blockchain-focused audience found on Get Set Play, an audience who ultimately will be more inclined to try FishVerse when compared to audiences on existing streaming platforms.
Get Set Play and GSP Stream's amazing features will also be available to all FishVerse streamers, such as our innovative approach to moderation using community elected validators that will provide protection to all streamers on the platform from hate raids and similar attacks.
Streamers that stream FishVerse on GSP Stream will also be able to take part in one of the staking pools offered to streamers on the Get Set Play platform, which will provide them with significantly fairer income when compared to existing streaming platforms.
Partnership Highlights
By partnering with Get Set Play, FishVerse as well as content creators who stream FishVerse will both stand to benefit greatly. The added exposure for FishVerse will come as a direct result of Get Set Plays bespoke advertising campaign that targets a large audience of blockchain gaming enthusiasts. Aside from just advertising, having FishVerse streaming on Get Set Play will help FishVerse reach an audience that will be more likely to test the game for themselves, as GSP Stream is home to a large community of blockchain gamers. GSP Streams watch-to-earn protocol means that it is home to a loyal audience who are eager to watch streams, this loyal audience will help FishVerse and streamers who stream the game quickly increase their fan base and viewership since the reward will attract new viewers. Streamers who stream FishVerse on GSP Stream will also stand to receive much fairer compensation for their time spent streaming.
Thanks to the watch-to-earn incentives on GSP Stream, it is more likely that FishVerse viewers on other platforms will make the switch over to GSP Stream and the broader Get Set Play ecosystem. This greatly rewards Get Set Play with a substantial increase in the number of active members within the Get Set Play ecosystem. Users who join Get Set Play as a result of this partnership will be able to explore the broader Get Set Play ecosystem and enjoy the various features and benefits that come with that.
Why FishVerse?
Logical Ecosystem
Every in-game element in Fishverse has been meticulously crafted and thoughtfully placed. Each NFT or service provided is dependent on the player-to-player interaction.
Community Focused
FishVerse players connects, exchange services, profit between each other and competes. Online and single modes that encourages players interaction on a regular basis.
Actual Metaverse
Unique, powered by Unreal technology AAA type game which offers breathtaking angling experiences with numerous gameplay modes and vast monetization options.
About FishVerse
FishVerse is a revolutionary open world triple-A fishing game that is powered by blockchain technology. FishVerse will bring millions of fishing and Play to Earn enthusiasts together to create a vibrant community where players can earn real world rewards for catching and using NFT fish, participating in tournaments, completing missions and much more.
Players will be able to participate in fishing tournaments and experience the closest thing to real world fishing. They will be able to face off against other anglers in head-to-head tournaments whilst experiencing the most authentic fishing experience in a visually appealing and realistic setting. Players can modify and upgrade their equipment, everything from rods and boats will be fully customizable. Fishing trophies, competition victories and other accomplishments will earn players prizes in the form of tokens. The harder the catch, the greater the reward. As you rise up the ranks you can develop your fishing business by purchasing NFT land, breeding and combining rare fish, or running a repair shop to help other anglers.
About GSP
GSP is a cutting-edge completely decentralized, DAO-governed Esports and streaming metaverse for both blockchain and off-chain games.
SOURCE
https://getsetplay-io.medium.com/get-set-play-partners-with-fishverse-c962d6ede5f1