Google Cloud and Coinbase Formed New Strategic Alliance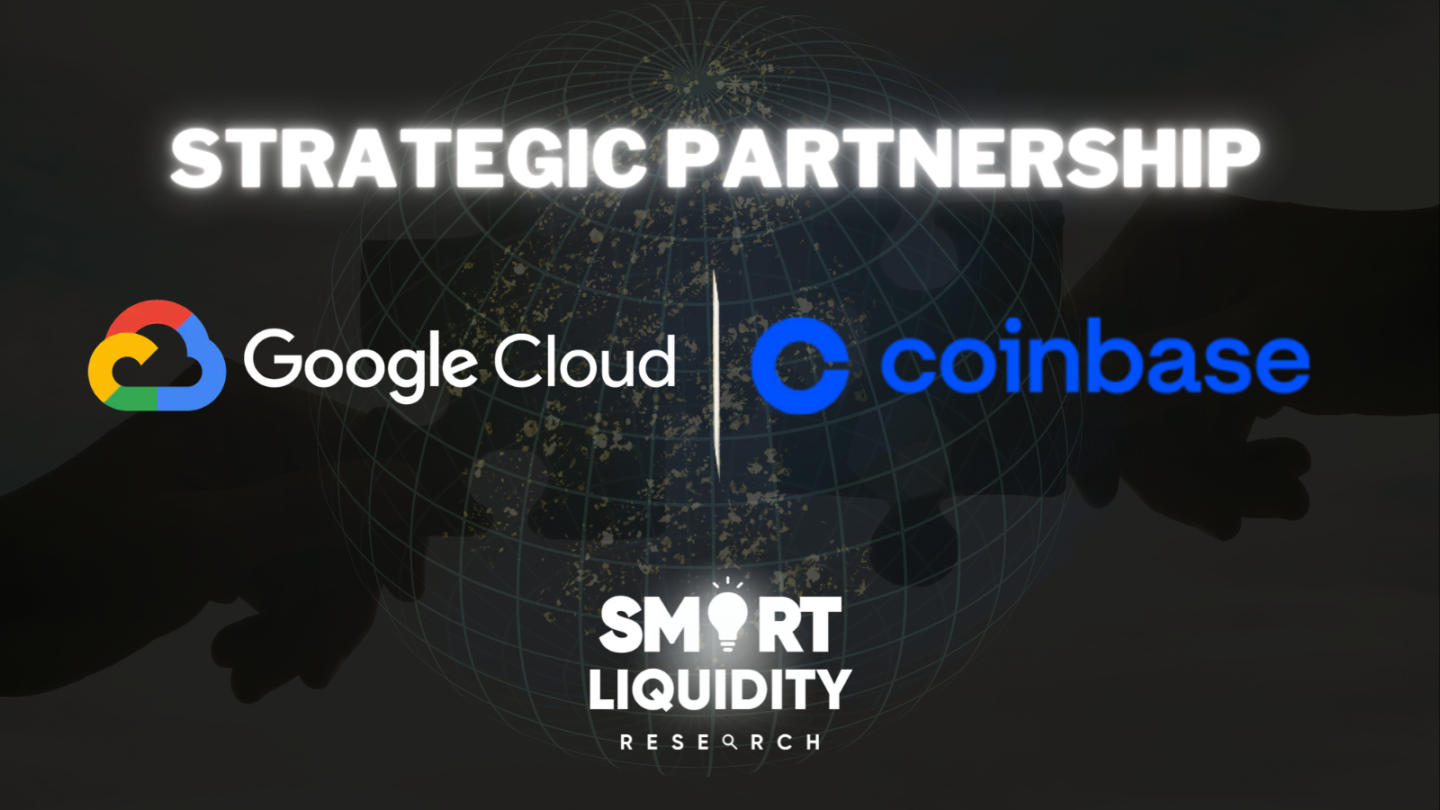 Google Cloud and Coinbase have formed a new long-term strategic alliance to better support the developing Web3 ecosystem and its developers.
This new formed strategic alliance of Coinbase will chose Google Cloud as a strategic cloud supplier for the development of enhanced exchange and data services.
Partnership Highlights
Coinbase will handle blockchain data at scale using Google Cloud's strong processing engine. It will expand the worldwide reach of its crypto services by utilizing Google's premium fiber-optic network.
Coinbase will also create its global data platform on Google Cloud's secure infrastructure. Leveraging its premier data and analytics capabilities to give machine learning-driven crypto insights to Coinbase consumers.
Google Cloud will allow chosen customers, beginning with those in the Web3 ecosystem. To pay for cloud services using certain cryptocurrencies. The new payments experience, powered by Coinbase Commerce. Which enables businesses worldwide to accept bitcoin payments in a decentralized manner, will help Google Cloud's users and partners by boosting the payment options for Google Cloud services.
Web3 developers will access Google's BigQuery crypto public datasets across prominent blockchains, which will be backed by Coinbase Cloud Nodes. The integration will enable developers to run Web3-based solutions rapidly and reliably without the need for costly and sophisticated infrastructure.
Management Quote
"We are thrilled that Google Cloud has chosen Coinbase to help deliver Web3 to a new group of customers and give powerful solutions to developers," stated Brian Armstrong, Coinbase's Co-founder and CEO.
"Coinbase has spent more than a decade creating industry-leading solutions on top of blockchain technology, and we couldn't ask for a better partner to help us execute our goal of constructing a trustworthy bridge into the Web3 ecosystem," says the company.
"We aim to make Web3 development faster and easier, and this cooperation with Coinbase brings us one step closer to that objective." said Thomas Kurian, CEO of Google Cloud.
"We're proud Coinbase has chosen Google Cloud as its strategic cloud partner. And we're ready to serve the thriving global Web3 customer and partner ecosystem." "Our focus is on making it frictionless for all customers. To take advantage of our scalability, reliability, security, and data services, so they can focus on Web3 innovation."
About Coinbase
Coinbase is constructing the cryptoeconomy, which is a more equitable, accessible, efficient, and transparent financial system enabled by cryptocurrency. The platform begins in 2012 with the revolutionary notion that anybody, everywhere should be able to send and receive Bitcoin easily and securely. Coinbase now provides a reliable and simple platform for accessing the larger cryptoeconomy.
About Google Cloud
Google Cloud accelerates every organization's ability to digitally transform its business. We deliver enterprise-grade solutions that leverage Google's cutting-edge technology – all on the cleanest cloud in the industry. Customers in more than 200 countries and territories turn to Google Cloud as their trusted partner. To enable growth and solve their most critical business problems.
SOURCE
https://www.prnewswire.com/news-releases/google-cloud-and-coinbase-launch-new-strategic-partnership-to-drive-web3-innovation-301645592.html