ZetaChain and Galxe Integration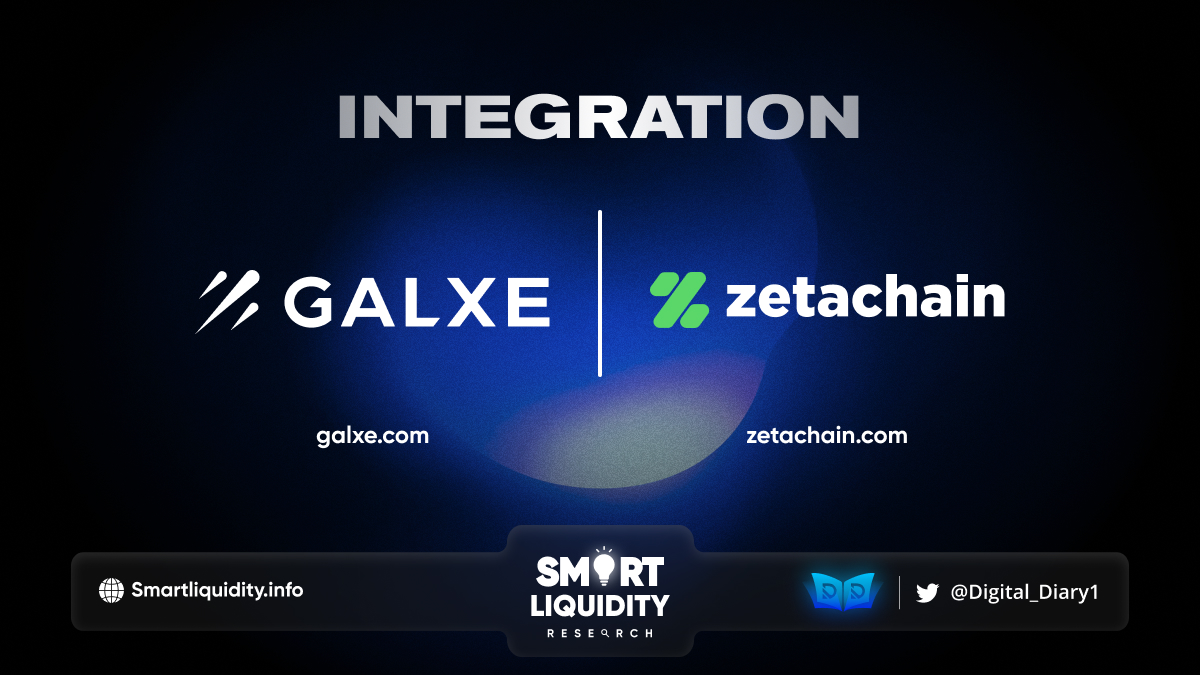 ZetaChain is thrilled to announce its integration with Galxe to enable omnichain connectivity and launches Mission Bring ZETA Home, an interactive NFT campaign where users can experience ZetaChain's L1 blockchain with built-in omnichain interoperability leading up to its anticipated mainnet launch. Enter the campaign now.
Galxe's open credential data network is a massive leap from the old web2 data model, and now omnichain connectivity poses the next big opportunity. ZetaChain's integration into Galxe will enable existing and future Galxe products such as OAT (On-chain Achievement Tokens), NFT, Vote, ID, and more to be fully chain-agnostic. This means users will enjoy full interoperability of their identity and seamless transfer of data and assets such as NFTs.
The Galxe-ZetaChain partnership will unlock new cross-chain use cases for ecosystem partners building on Galxe's protocol. Next generation applications they expect to see include omnichain NFTs, DAO governance, Gamefi, native cross-chain payments, and much more. The ability for ZetaChain to extend user identity and behavioral data to all chains by default will power this next frontier of true omnichain connectivity.
As the crypto ecosystem awaits the launch of ZetaChain, they're teaming up with Galxe to help users explore the power of omnichain functionality all while earning NFTs and in-app ZETA Points along the way. Make sure to get your ZETA Supporter and ZETA User Discord roles in the ZetaChain Guild.
Phase 1 of Mission Bring ZETA Home starts now. Users are tasked with performing a series of omnichain swaps on ZetaLabs. Here, you will experience ZetaChain's native value transfer — with no bridging, wrapping, or locking of assets — to achieve any-to-any token/chain trades. Over the next few months, mission operations will reveal on a rolling basis. Users can expect to get a taste of the first public blockchain and also smart contract platform built for omnichain interoperability.
Phase 0: Assemble at the Omnichain HQ to get your ZETA Supporter badge
Phase 1: Onboard into the testnet Swap app and confirm your wallet so you can complete your first mission
Phase 2: To be announced
Phase 3: To be announced
In addition to earning NFTs for your service throughout this journey, you will also earn ZETA Points on ZetaChain's testnet. ZETA Points represent your contributions to the ZetaChain protocol and are earned through the following actions:
About ZetaChain
ZetaChain blockchain enables omnichain interoperability of any value or data. Backed by early Coinbase and also Binance employees and a handful of others. This protocol-agnostic blockchain supports generic omnichain smart contracts that connect all chains and layers as well as non-smart contract blockchains such as Bitcoin and Dogecoin — without using bridges or wrapped tokens.
About Galxe
Galxe is the leading Web3 credential data network in the world. A collaborative credential infrastructure enabling brands and also developers to engage communities and build robust products in Web3.
SOURCE: MEDIUM