SolaDefy Partnership with Animoca Brands' BlockchainCenter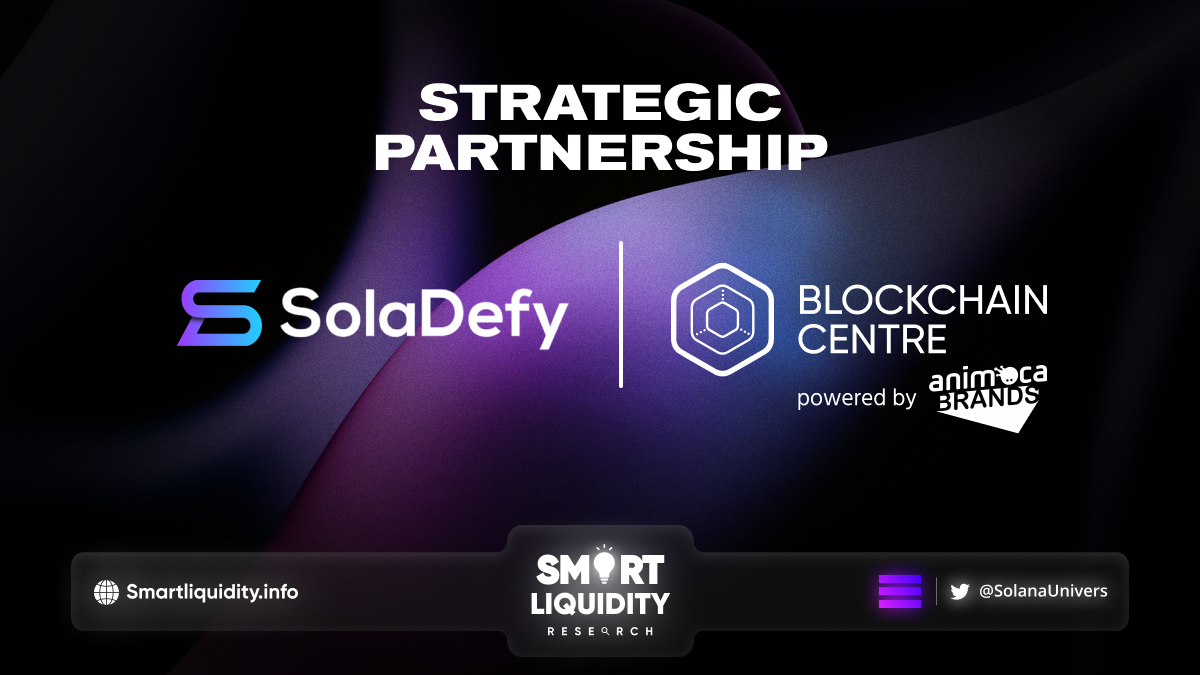 Play-to-Earn IDO GameFi Platform + Launchpad and Incubator, Soladefy has announced its partnership with Animoca Brands' BlockchainCenter.
Soladefy will benefit from its partnership with BlockchainCenter's wide knowledge as a strategic partner, adviser, accelerator, and funding partner.
Partnership Highlights
Since pioneering the wacky notion of paying gamers with IDO allocations and other perks, there has been a lot of excitement in the cryptosphere. This has attracted a number of respected friends, the most recent of which being BlockchainCenter.
BlockchainCenter is a subsidiary of the well-known Animoca Brands. In less than a year, they have increased the value of their contract to 16 million USD and formed connections with leading blockchain businesses, educational institutions, and technology firms.
Soladefy's cooperation with BlockchainCenter has several advantages. Since they will bring their wealth of knowledge to bear as strategic partners, consultants, accelerators, and financing partners.
As Soladefy prepares to debut, they will leave no stone left in building a healthy ecosystem with the assistance of prominent partners such as BlockchainCenter!
About BlockchainCentre
Blockchain Centre, founded in 2017, is a network-based organization of high-achieving executives, inventors, and seasoned enthusiasts that help organizations and products enter the blockchain market.
The major purpose of BlockchainCenter is to give assistance, guidance, and strategic partnerships to businesses wishing to put their products and services on the blockchain.
About Soladefy
SolaDefy is a start-up with a novel Play2Earn IDO idea. It transforms the GameFi launchpad by bringing the novel notion of PLAY, INVEST, and EARN. The gaming community may earn IDO allocations on the launchpad. And become an early-stage investor in forthcoming GameFi initiatives by playing.
As a result, SolaDefy may serve as both a gaming guild and a decentralized fundraising platform.
About Animoca Brands
Animoca Brands, a Deloitte Tech Fast winner and a Financial Times list of High Growth Companies Asia-Pacific 2021, is a digital entertainment, blockchain, and gamification leader seeking to enhance digital property rights and contribute to the creation of the open metaverse.
SOURCE
https://medium.com/@soladefy/soladefy-announces-partnership-with-animoca-brandss-blockchaincenter-a1cae9ba04c1