RealFevr Raises €10M Funding Round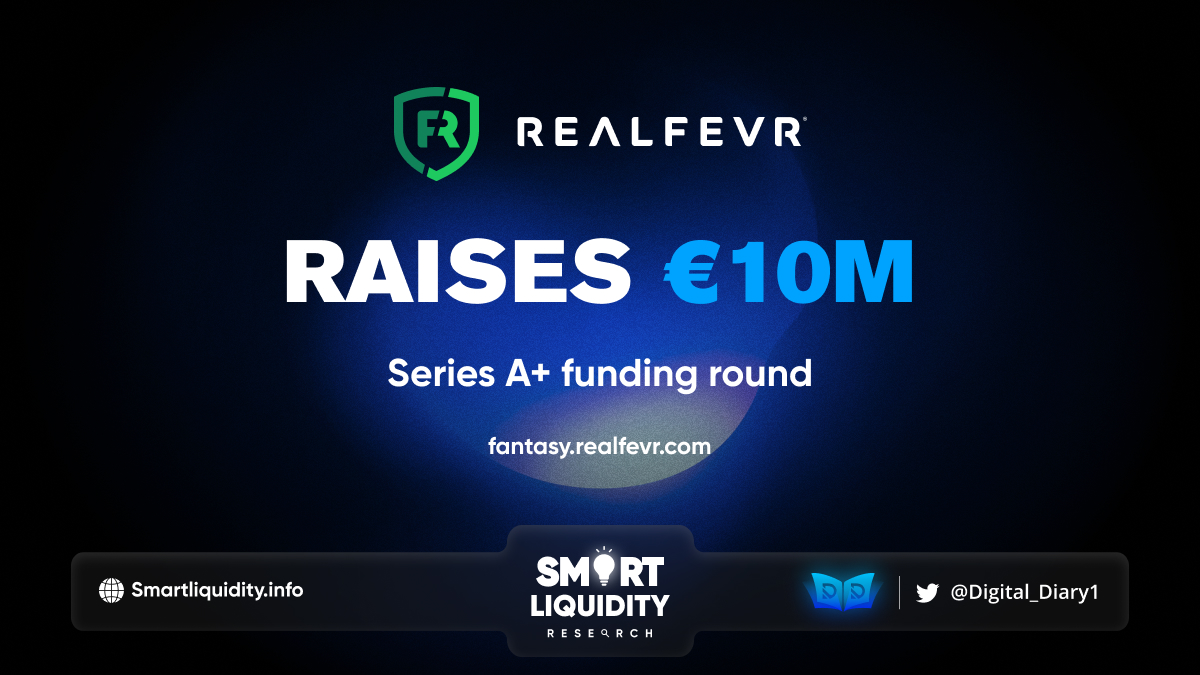 RealFevr is thrilled to share that they have raised €10 Million as part of a Series A+ funding round led by ADvantage, with the participation of Semapa Next, Shilling Capital Partners, APEX Capital, and the professional football player Sérgio Oliveira.
In a period where many projects struggle to stay alive, they stand taller and stronger than ever, prepared for the years to come. RealFevr started as a small Portuguese startup with big dreams and ambitions. And now, they are in the process of moving to a bigger office, as the number of team members is increasing at light speed and also the amount of work and opportunities are both at their all-time high.
It's important to share with you, in the most transparent way they possibly can, how they are planning to use these funds:
Team Growth: they are already in the process of hiring new talent and considerably expanding the team in the months to come;
Acquisition of more sports intellectual property rights: as you know, this is the intrinsic value of digital collectibles. Now they have the doors fully open to negotiating at an even higher level (suspense created for Drop #5 😁 );
Aggressive Marketing campaigns and brand activations: not only are they planning to go even more aggressive in Marketing, but they are also in the right stage to start organizing physical and digital brand activations with present and future Web2 and Web3 partners;
Game development and overall ecosystem growth: they have the know-how and now they have more resources to increase their investment in product research and development. The rigor and quality standards will remain, but with a larger team and more capital. They will definitely be able to deliver more and better, in every single vertical of their project.
Their Journey in a nutshell
Although they exist, as a company, since 2015, their Web3 journey started in late 2021. In less than 18 months, they have launched their token ($FEVR), created the first football video NFT marketplace (now multi-sports). Established official partnerships with organizations such as Liga Portugal, Portuguese Football Federation, Torino FC, and Beach Soccer Worldwide. Signed 2 world-class athletes as official ambassadors, raised a second investment round, considerably expanded the team contrarily. To actual industry tendencies, sold out over 140,000 packs, established several other extremely important relationships. With a vast number of Web2 and Web3 companies and organizations. And surpassed the 1 million mark of the total registered number of smart-contract transactions on the BNB blockchain.
What is RealFevr?
RealFevr is a company established in 2015 in the fantasy markets with a football fantasy leagues game that currently has over 2 Million downloads on iOS and Android. With the fantasy leagues concept proven, RealFevr is now working towards being one of the NFT industry leaders. By having the first-ever fully licensed Football Video NFTs Marketplace. Its NFTs will also be integrated into the FEVR Battle Arena, a new web3 football game (Play and Earn). That will see its Beta Stage being launched soon.
RealFevr in numbers: over 140k packs sold; over 25k NFT transactions on the Marketplace; over 1 million registered number of smart-contract transactions on the BNB blockchain; most expensive NFT bought for $91k.
SOURCE: MEDIUM