Chainbase API Now Live on Aptos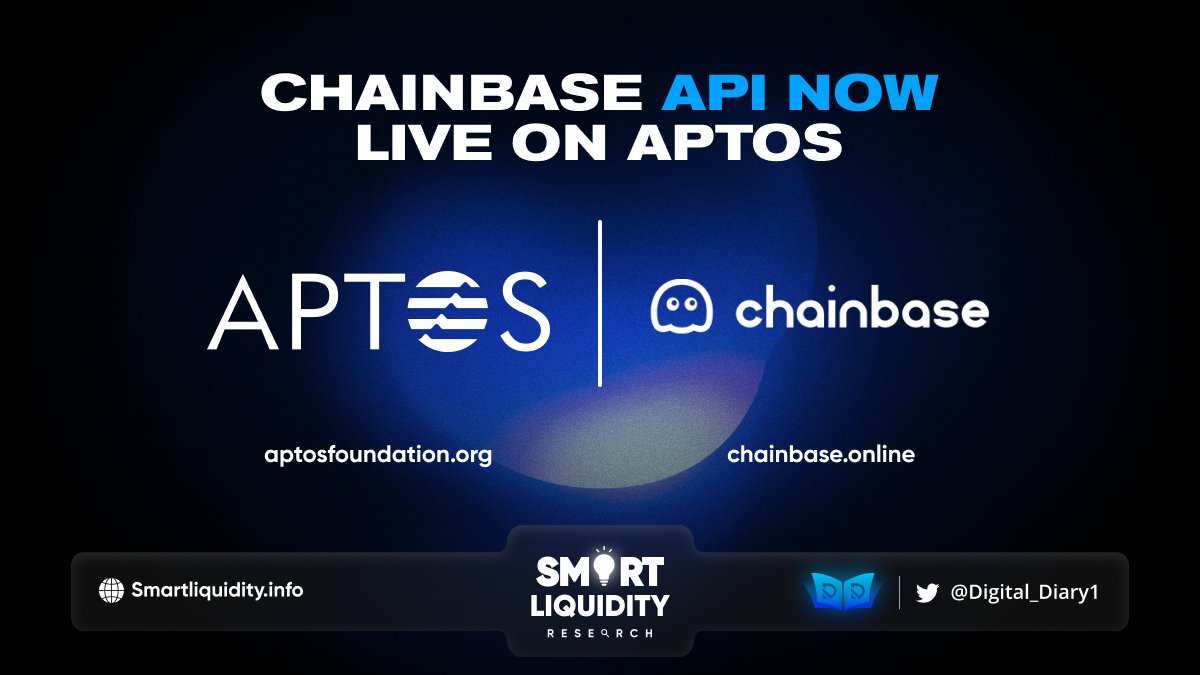 Chainbase is thrilled to welcome Aptos into its ecosystem. Chainbase will launch Web3 API on Aptos, ensuring the fastest data API experience for global blockchain developers.
Over the past decades, as a promising Internet technology, blockchain has attracted all-round attention from technicians to investors, but unfortunately, this so-called "future" technology still cannot be widely used in our daily lives.
Take a few scenarios blockchain developers will likely encounter: sudden network shutdown, high gas fees, hacker attacks, timeouts, throughput limitations, etc. Bad user experience as well as hidden dangers make it almost impossible for developers to build scalable applications. Moreover, the advent of bear market has exacerbated this sentiment. Fortunately, in big waves the gold will reveal, the crypto world has become more pragmatic, tens of thousands of truly innovative projects are rediscovering the blockchain ecosystems that are suitable for them.
Aptos is one of the most popular emerging blockchains. It is committed to building the safest and most scalable blockchain ecosystem for developers at layer one. It was born to solve the above problems.
From day one, the key design principles of Aptos are "scalability, safety, reliability, and upgradeability". The new consensus, move language, and modular design have brought highly flexible client-ends as well as high-throughput, low-latency experience.
Partnership Highlights
Chainbase has established a close relationship with the Aptos team since testnet. With the official mainnet launch, Aptos will bring new opportunities to the crypto and blockchain world. Chainbase is excited to be part of it, providing developers with a complete set of solutions regarding node access as well as real-time on-Aptos data query/index – now with Chain RPC API and Data Cloud API.
As the relationship deepens, Chainbase will launch Web3 API on Aptos, ensuring the fastest data API experience for global blockchain developers. At that time, they can deal with all the backend problems such as huge and complicated datasets, long learning time, high costs, etc. in one-stop.
"We're really excited to support such a new and vibrant chain," said @formatting, Head of Data at Chainbase. "Aptos generates unique values for engineers. It sees the common problems faced by blockchain developers and comes up with elegant solutions, which are just in line with what Chainbase has always believed – we will spare every effort to provide developers with the most competitive services."
About Aptos
Aptos is a new, independent project to fulfill the vision of delivering the safest and most production-ready blockchain in the world.
About Chainbase
Chainbase is a leading Web3 blockchain interaction layer infrastructure. By providing cloud-based API services, it helps developers quickly access and utilize blockchain networks and easily build Web3 applications.
Chainbase makes blockchain interaction and data query/index on chains simple and easy to operate. Anyone can use, build and publish open APIs, which allows developers. To focus on application-level innovation instead of solving the back-end hassles.
SOURCE: CHAINBASE BLOG