Smash Ball and Crypto-Guilds Collaboration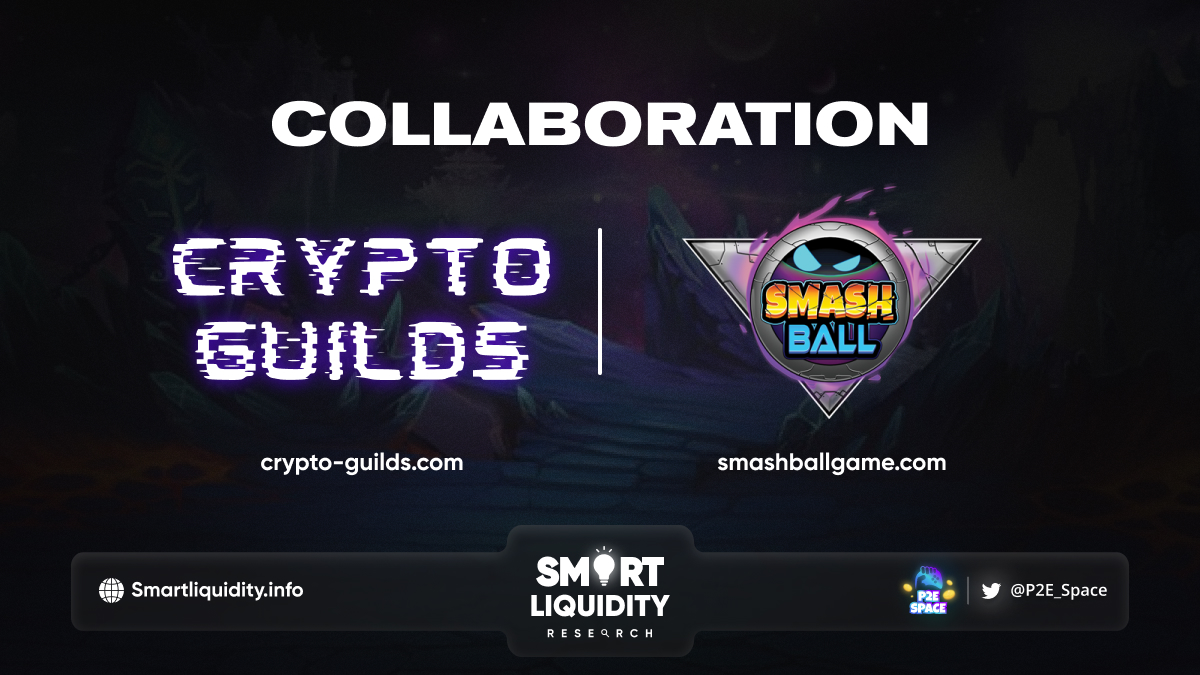 Smash Ball is thrilled to announce its collaboration with Crypto-Guilds, the first Guilds, Games and Scholars Marketplace for the P2E industry.
Together, they have the combined goal of giving the sport of Smash Ball a worldwide reach and attracting top players into the competition.
Piloting a mechlete isn't for the faint of heart, and they are purposefully seeking out the most competitive players. They are excited to connect with additional Guilds, Esports players, Streamers and Scholars via Crypto-Guilds.
Who will take 1st place and reign supreme?
Mechlete's emerge daily around the world, and it's up to you dear player to be a champion. Their goal is to bring competitive gaming to web3 at a greater quality and scale.
All Mechlete's will trailblaze new paths in web3 gaming to foster fun and friendly environments with top prizes in tournament play. Power up your profile by bringing your game to televised audiences and help them to bridge the gap between casual gamers, esports aficionados, and time-tested scholars.
As you grease up your gears, remember Mechlete, you could be the next household name.
Don't blow that whistle yet. The games have only just begun!
Smash Ball is looking for players….like you!
Smash Ball is a fast-paced, hard-hitting competitive sport where you claim victory by any means necessary. In 1v1 or 2v2 matches, attempt to outscore your opponent or utilize a weaponized ball to take them out! Grow your fan base, manage your team, and enter online tournaments to claim glory!
Closed competition is in stealth mode, and Smash Ball is whitelisting potential mechletes and guilds. Sign up today to be part of the action!
About Smash Ball
Smash ball is a high-speed action sports PVP game all about combat, competition and customization.
About Crypto-Guilds
Crypto-Guilds is the LinkedIn of the Metaverse; connecting Guilds, Games and Scholars. They have developed G2G (Game to Guild) tools to help 100+ Games and Guilds within their ecosystem partner and grow together.
They are also enhancing mix-matching for our 1000+ Scholars (=Players & Metaworkers) helping them find gaming and earning opportunities (=Scholarships) in the Metaverse thanks to Guilds.
They believe you don't start a business in the Metaverse, but you launch a Guild. Guilds will fuel the entire Metaverse economy with use-to-earn NFTs.
SOURCE: MEDIUM