Dojima Network and Galaxy Arena Partnership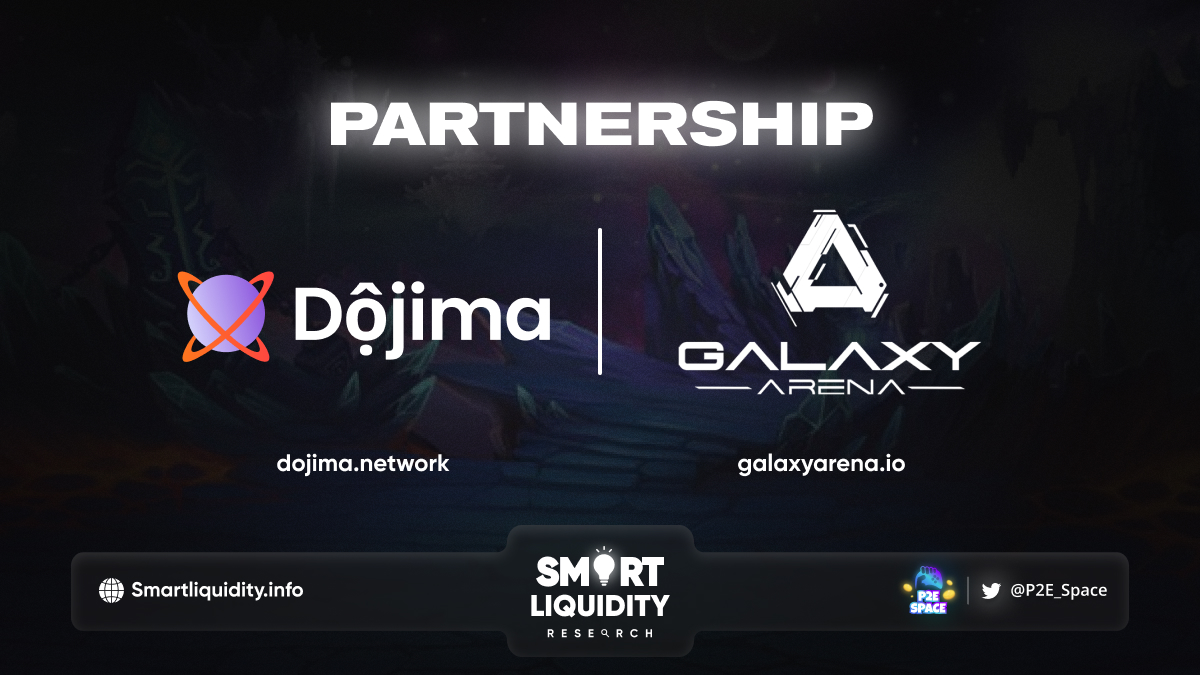 Dojima Network is thrilled to introduce a new strategic partnership with Galaxy Arena,

a metaverse entertainment hub that is skyrocketing X-to-Earn into a vibrant future.
Like Dojima Network, Galaxy Arena believes in a decentralised future of digital ownership enabled by NFTs. NFTs will be used in Galaxy Arena to ensure that the metaverse they are creating is owned by the people who will make it valuable, the community. NFTs will be used to represent a wide range of objects, including clothing, buildings, and everything in between.
ABOUT THE PARTNERSHIP
Galaxy Arena will deploy their NFT marketplace on the Dojima Network. They will explore the possibility of deploying a token bridge that will allow both projects to transfer assets cross-chain.
In addition, the partnership will transcend through business and marketing relationships. To achieve the aforementioned, they will also engage in cross-promotional activities via AMAs, joint Gleam campaigns, Twitter spaces, etc., while looking forward to further development from both teams.
ABOUT GALAXY ARENA
Galaxy Arena is a decentralized metaverse VR (Virtual Reality) experience run by essence and powered by the polygon network, that uses motion-capture technology to take users on a one-of- a kind journey through the metaverse with X-to earn dynamics.
In addition, Galaxy Arena is a VR earn game aggregator where galaxians can play, learn, move, dance, sing and participate to earn in this same place- it brings the metaverse and play2Earn experience to the next level! At the same time, Galaxy Arena bridges the gap between virtual and reality by bringing events attractions and businesses into the metaverse.
ABOUT DOJIMA NETWORK
Dojima Network is a cross-chain infrastructure that will enable seamless transfers of liquidity and also data between different blockchains.
Moreover, Dojima Network aims to create a "common ground" (Unity Chain) where developers. And users could access liquidity from all other chains and also interact with different protocols. With Dojima Network's cross-chain infrastructure, developers and users will have access. To the liquidity of different independent blockchains directly from their smart contracts. Thereby developing cross-chain decentralised applications based on several decentralised products.
SOURCE: MEDIUM