Elusiv Raised $3.5M Seed Funding Round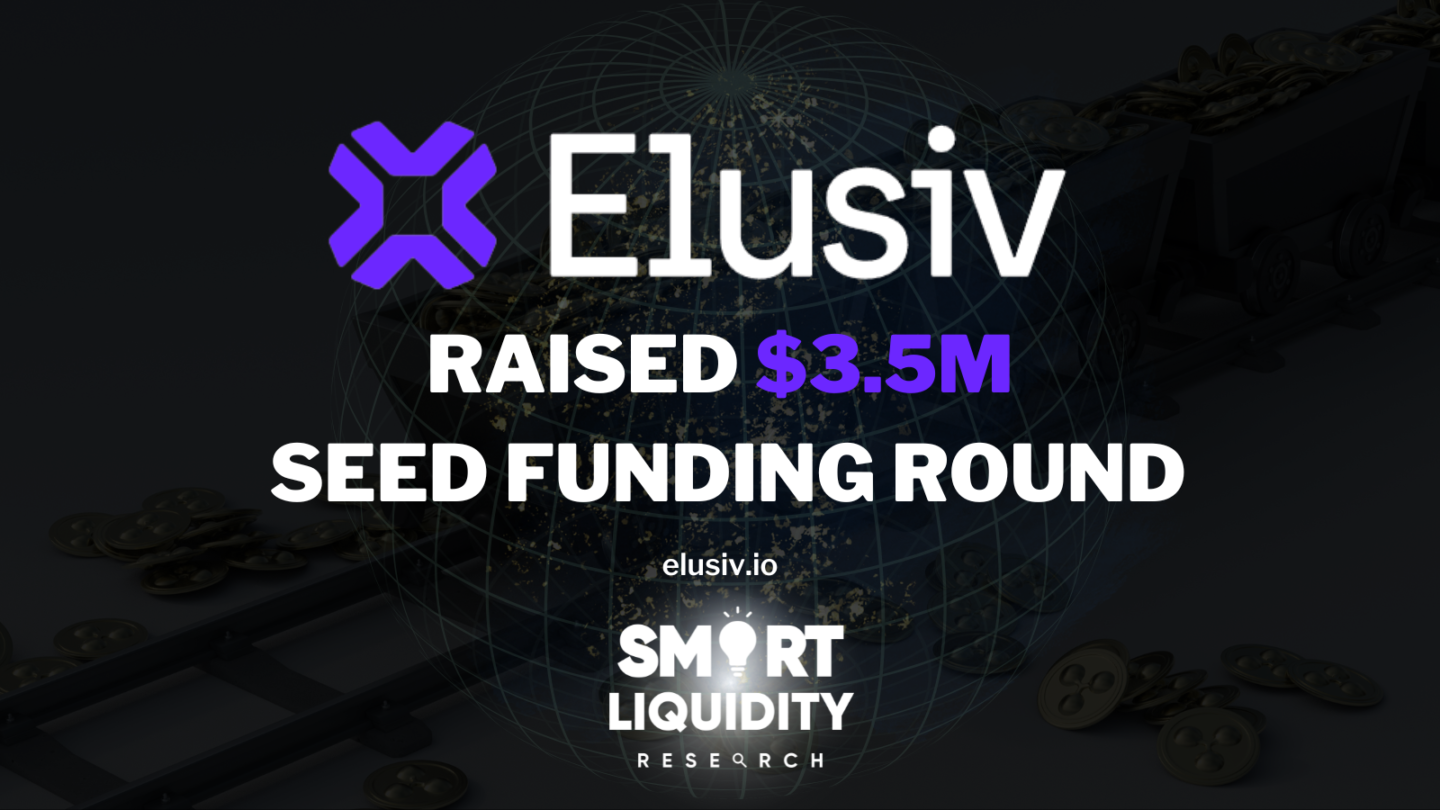 Elusiv, a Zero-Knowledge-based compliant privacy protocol, had raised $3.5M in its seed funding round led by LongHash Ventures and Staking Facilities Ventures.
Elusiv is thrilled to announce it has raised $3.5M in a seed funding round, and will use the funds to build out its development team, fund security audits, and bring its solution to multiple blockchains.
Other Investors in Latest Funding Round
The other investors in this latest funding round include Jump Crypto, NGC Ventures, Big Brain Holdings, Anagram, Cogitent Ventures, Equilibrium, Marin Ventures, Token Ventures, Moonrock Capital, Monke Ventures, SolanaFM, as well as several angels, including the founders of Solana, Zeta, Notify, Solflare, and UXD Protocol.
Management Quote
Elusiv co-founder Yannik Schrade commented that;
"Financial privacy is a requirement for individual freedom. However, advancing the adoption and acceptance of privacy-preserving tech also requires capable compliance. ZK and new decentralized technologies allow us to overcome the notion that privacy and compliance are exclusive and instead enable us to form a new kind of symbiosis between privacy and compliance."
Elusiv said it intends to become the backbone of the blockchain financial ecosystem, providing everyday users and merchants with privacy while still maintaining safety through low-trade-off compliance solutions. The project will make standard transactions private and, at the same time, give users the freedom to choose which transactions to make public using Elusiv.
LongHash Ventures' General Partner and Chief Operations Officer, Wei Shi Khai said;
"Privacy is a human right worth protecting and has been a persistent pain point in Web3. We at LongHash Ventures are excited by Elusiv's strong position to address this space with their user-friendly and scalable integrations while maintaining a practical approach to compliance. Moving forward, we see privacy as a key modular layer in our multi-chain infrastructure thesis, especially as more social and identity use cases mature."
Elusiv can directly be integrated into wallets and protocols with the added benefit of working even if only one party is using it to maintain their privacy.
Louis Bauer, Venture Partner at Staking Facilities Ventures, added that;
"Elusiv is building the ground layer for more sensitive transactions to happen on-chain. Enabling privacy in a compliant manner so blockchains can eventually gain wider adoption. Their focus on strong integration partnerships will help bring this closer to the average user, while Elusiv VMs allow developers to deploy their own ZK-proofs in a cost-effective way. We are excited to back such a hungry and dedicated team as they contribute to growing and maturing the blockchain ecosystem."
Plans by Elusiv
Elusiv added that it had invented various new compliance systems, utilizing Zero-Knowledge proofs and advanced cryptography to ensure compliance. Indeed, its advanced compliance system uses a decentralized network of trusted execution environments (TEEs) to achieve a consensus over malicious actors.
Elusiv also plans to introduce "Elusiv Virtual Machines". To let developers use Zero-Knowledge Proofs for their applications without worrying about the complex cryptography involved. It means developers will be able to build their own ZK applications in a fraction of the time with a fraction of the cost.
About Elusiv
Elusiv is a Zero-Knowledge privacy protocol for privately sending and receiving funds on-chain with a big focus on compliance. The platform combines privacy with safety by offering compliance in mind next-generation privacy solutions for a better Web3.
Website | Twitter
About LongHash Ventures
LongHash Ventures, a leading Web3 investment fund and accelerator collaborating closely with founders to build their Web3 model and tap into the vast potential of Asia.
SOURCE
https://coinmarketcap.com/community/articles/6363d8180f93b3546f162b2e