Drawshop Kingdom Reverse Partners with ArcheWorld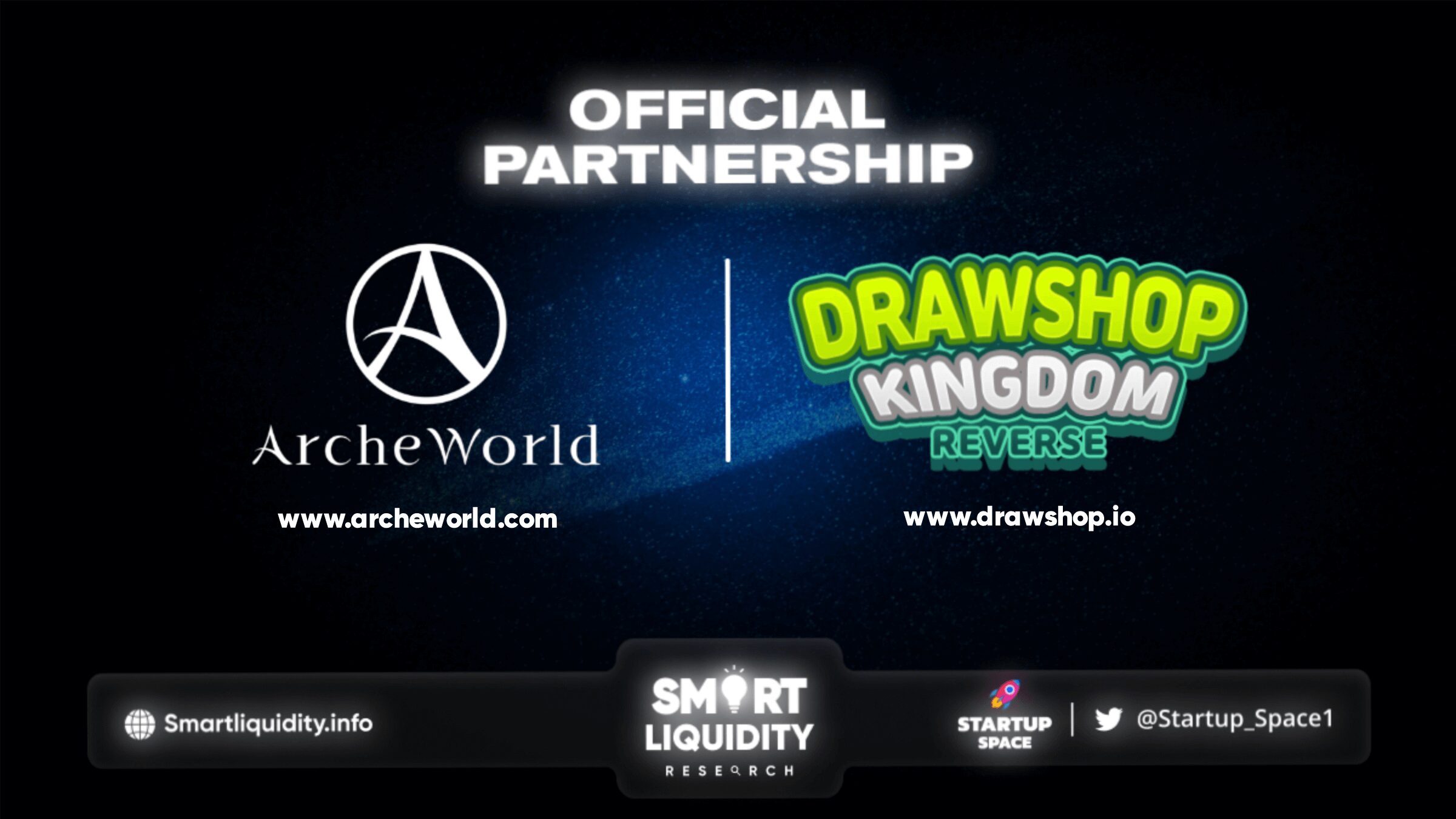 Drawshop Kingdom Reverse (DKR) has partners with ArcheWorld, the first seamless, open-world PC MMORPG that incorporates NFT (Non-Fungible Token) 
Project Overview
Drawshop Kingdom Reverse is a DAO-based Metaverse with NFT, P2E game. In DKR World, you can create your own NFT draw-machines via Gacha Contract, enjoy Land Festivals along with other global users, or compete against other users through the strategic operation of your Land. Furthermore, you may create your own 2D dotted Art Galleries, which can be used to decorate your Land.
DKR is currently being funded by Krust Universe, the global investment arm of Kakao. Our project is led by world-class game developers, game directors, and blockchain developers, from well-known companies such as KRAFTON and PATI games.
Created and serviced by XLGAMES, ArcheWorld is the blockchain version of ArcheAge, our flagship MMORPG for PC recognized widely across the global gaming audiences. ArcheWorld runs on BORA chain and opened its Asian server on September 1, 2022. The team plans to open servers for the American region in the near future!
Through this partnership collaboration, they hope to achieve the following goals :
Collaboration for the expansion of the blockchain ecosystem
Collaboration for marketing
Collaboration for mutual exchange of IPs
Together, they hope to create a strong synergy in providing our users with various experiences and collaborative events by fostering a metaverse ecosystem.
About Drawshop Kingdom Reverse
Drawshop Kingdom Reverse is a P2E NFT-based game operated by DAO scheme. Strategically build your own drawshop using various NFTs and Pixel Arts, and compete against other players to win JOY Tokens via PvP features! World Map will be the 2D pixelized metaverse where there will be various events co-exist, and provide freedom for players to visit other player's shop.
About ArcheWorld
ArcheWorld is the first seamless, open-world PC MMORPG that utilizes NFT based on blockchain technology. They recognize the users' ownership of various items in ArcheWorld by minting them into NFTs.
SOURCE
https://medium.com/drawshop/drawshop-kingdom-reverse-x-archeworld-official-partnership-announcement-4a3b34fa35c9