Hamster and MoleDAO Collaboration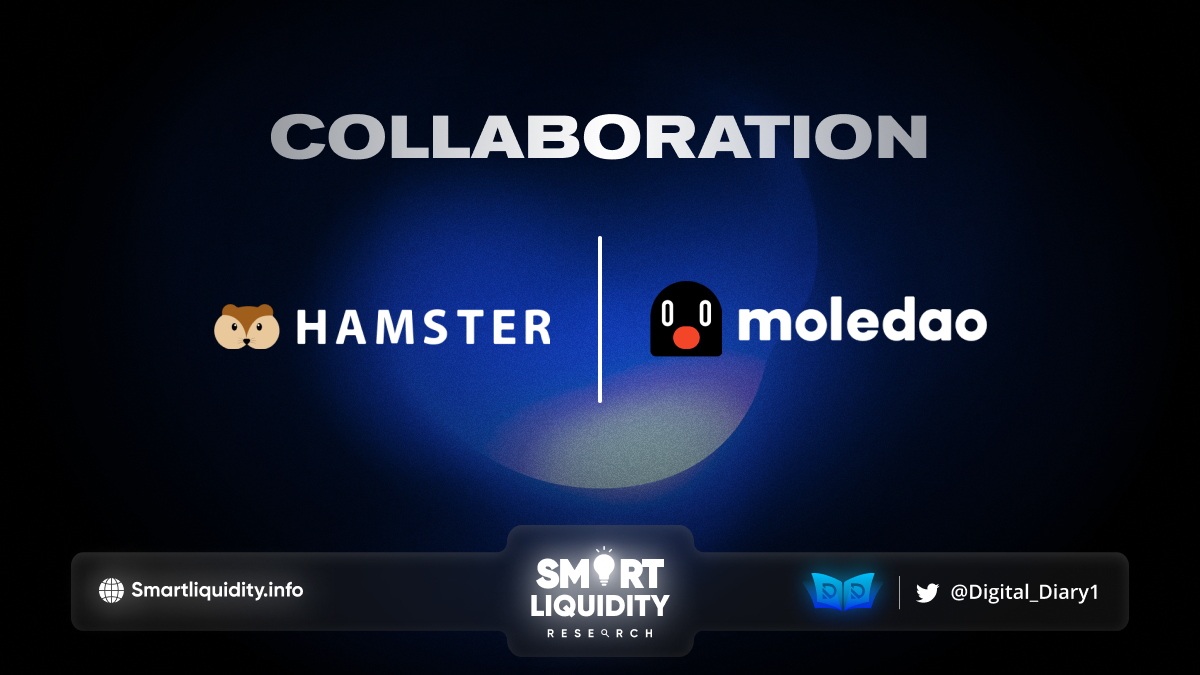 Hamster is thrilled to announce a collaboration with MoleDAO, bringing a concrete cooperation, and official partnership in the near future.
Who is MoleDAO?
MoleDAOis a community-led organization, established in August 2021 and backed by BYBIT, aiming at building a social platform for all blockchain enthusiasts to learn, grow and contribute to build more innovative ideas. All blockchain enthusiasts can learn about the latest developments in the industry at MoleDAO. With the help of experienced pioneers and innovators, it hopes to build a community to connect and develop budding entrepreneurs in this space, facilitating collaborative efforts towards building the Web 3.0 ecosystem.
How will the Partnership benefit Hamster & MoleDAO?
Hamster provides its alpha-version and following versions of development toolkit and operation & maintenance toolkit to the well-educated and experienced MoleDAO community developers and optimizes its products based on their feedback. Also, with Hamster's product, community members would enjoy an easier entry into Web3.0 development.
Hamster will cooperate with MoleDAO in the following areas:
Hamster provides exclusive services and products to the MoleDAO community: the Hamster development, operation & maintenance product will enable MoleDAO community members to build greater Web3.0 products in a more cost-effective and more efficient way.
Commercial cooperations: Hamster supports community events such as Hackathons, Demo Days, Bootcamp, etc.
Co-Branding: co-host of AMAs or round table discussions with both communities, serial product educational content for both communities.
About Moledao
Moledao is a social platform for all blockchain enthusiasts to learn about the latest in blockchain, grow and contribute. To build more innovative ideas with the help from experienced blockchain pioneers and innovators. It aims to bring blockchain to everyone and grow the ecosystem through education and global hackathons.
About Hamster
Hamster is a one-stop infrastructure, development, operation and maintenance DevOps service platform, empowers projects in web3.0 to improve their coding and delivery speed, quality and efficiency, as well as product reliability & safety.
SOURCE: MEDIUM