Releap Powered by Pyth Data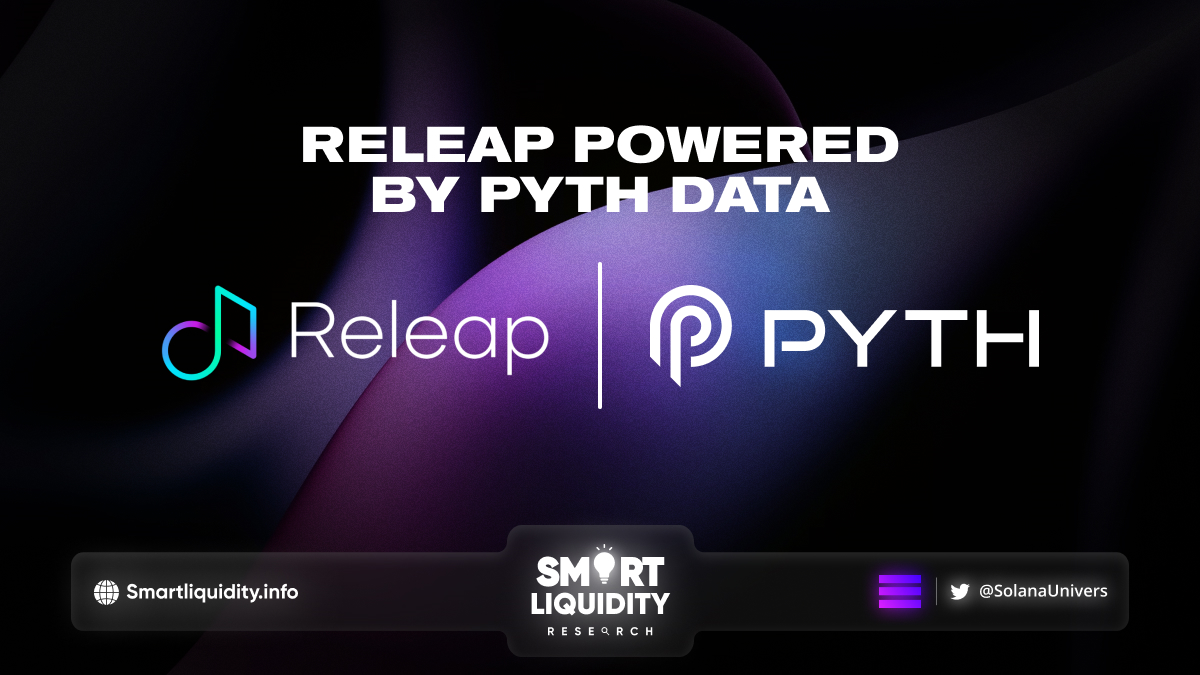 Releap is a music distribution protocol where artists can publish their tracks as a set of NFTs to be discovered, enjoyed and traded on a chain, which is now powered by Pyth Data.
Pyth Network proudly welcomes Releap to the powered by Pyth data, to provide high-quality and reliable pricing information for their platform.
Introduction to Releap
Releap is the first music NFT marketplace in Solana where artists can publish tracks as a set of NFTs. The platform supports minting your own music NFT. As a music NFT marketplace that can communicate with any NFT dapp in the Solana ecosystem.
The platform aims to give both established and up-and-coming artists new opportunities for fan engagement, exposure, and financial gain.
Users of the Releap platform can directly support their favorite creators. While also discovering new music from the platform's expanding community of creators. Additionally, it facilitates the purchase and sale of Solana music NFTs on the Releap Exchange.
The artist can choose which of their posts will be public and which will be reserve for NFT holders using Releap Circles. A user can view every post made by a specific artist if she has an NFT belonging to that artist.
Releap uses Pyth data feeds to translate the NFT prices for music from SOL to USD.
About Releap
Releap, a protocol for music distribution that allows musicians to publish their tracks as a collection of NFTs that can be found, enjoyed, and traded on chain. They want to empower emerging and major artists with news ways of gaining exposure, engaging with fans and monetizing their work.
They envision music NFTs to become a creator tool in facilitating meaningful interactions between artists and fans. And a valuable and composable asset class that has strong utility in web3, gaming and the metaverse.
About Pyth Network
Pyth Network, a specialize oracle solution for latency-sensitive financial data that is typically keep behind the "walled gardens'' of centralized institutions. Pyth network focuses on finding a new and inexpensive way to bring this unique data on-chain and aggregating it securely.
SOURCE
Everyone will be improved by leaps and bounds with Pyth data 🔮

We are very pleased to welcome @Releap_IO to the #PoweredbyPyth ecosystem

Releap is the first music NFT marketplace in Solana where artists can publish tracks as a set of NFTs to be discovered, enjoyed and traded. pic.twitter.com/FgyWoRC59m

— Pyth (we're hiring!,🔮) (@PythNetwork) November 5, 2022