Frutti Dino Has Integrated Chainlink VRF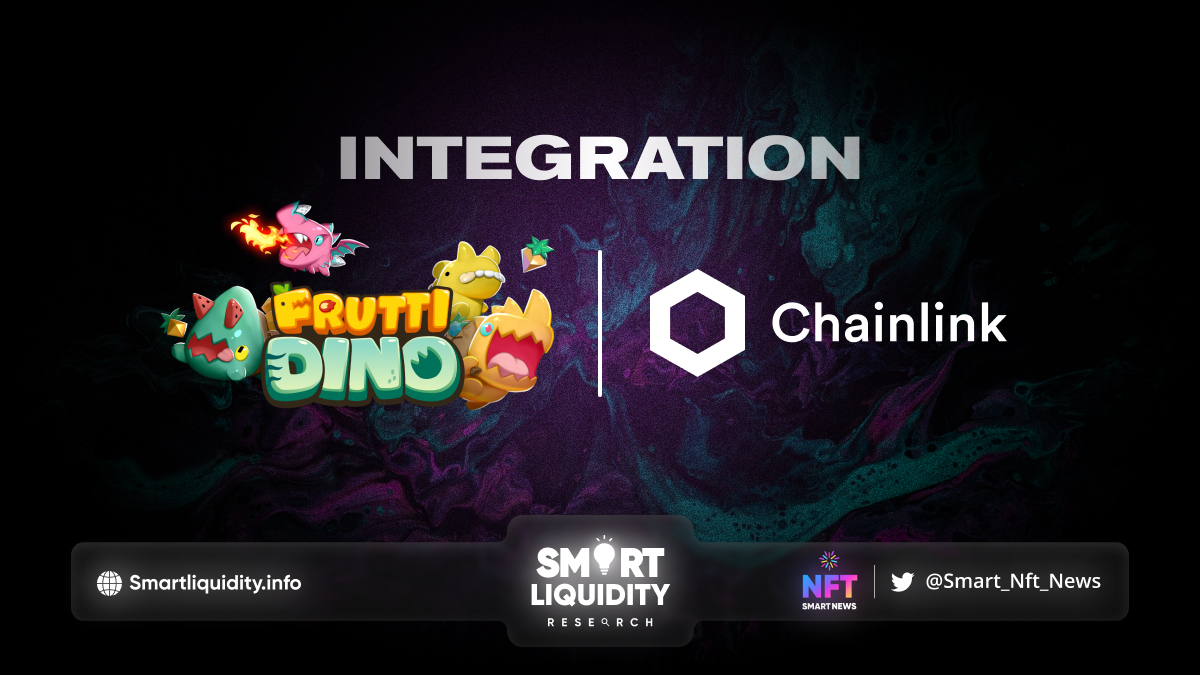 Frutti Dino has integrated Chainlink Verifiable Random Function (VRF) on BNB Chain mainnet.
By integrating the industry-leading decentralized oracle network, we now have access to a tamper-proof and auditable source of randomness needed to select winners of the Halloween event held by Frutti Dino. Ultimately this creates a more exciting and transparent user experience, as users have higher assurances that event winners are selected using a provably fair random number generator.
Frutti Dino features PvE and PvP gaming modes and is expected to launch early next year. In Frutti Dino, users can use the NFT-based dino characters to play and earn rewards.
Chainlink VRF works by combining block data that is still unknown when the request is made with the oracle node's pre-committed private key to generate both a random number and a cryptographic proof. The Frutti Dino smart contract will only accept the random number input if it has a valid cryptographic proof, and the cryptographic proof can only be generated if the VRF process is tamper-proof.
About Chainlink
Chainlink is the industry-standard Web3 services platform that has enabled trillions of dollars in transaction volume across DeFi, insurance, gaming, NFTs, and other major industries. As the leading decentralized oracle network, Chainlink enables developers to build feature-rich Web3 applications with seamless access to real-world data and off-chain computation across any blockchain and provides global enterprises with a universal gateway to all blockchains.
About Frutti Dino
Frutti Dino is a 3D NFT gaming project developed by Monoverse, a blockchain game developer with offices in South Korea, the USA, and Thailand. Developing two game projects, Monoverse always strives to develop a game where users can enjoy playing while earning rewards at the same time.
Frutti Dino Stories, a Web2 mobile game, is developed with the strategy of "MAP" (Minting after Play) allowing users to have ownership of the in-game characters through minting.
While Frutti Dino, a 3D NFT game, features a wide range of game modes such as PvE, PvP, and an expenditure system that allows users to play and earn at the same time.