Amarna Collaborates with Babylons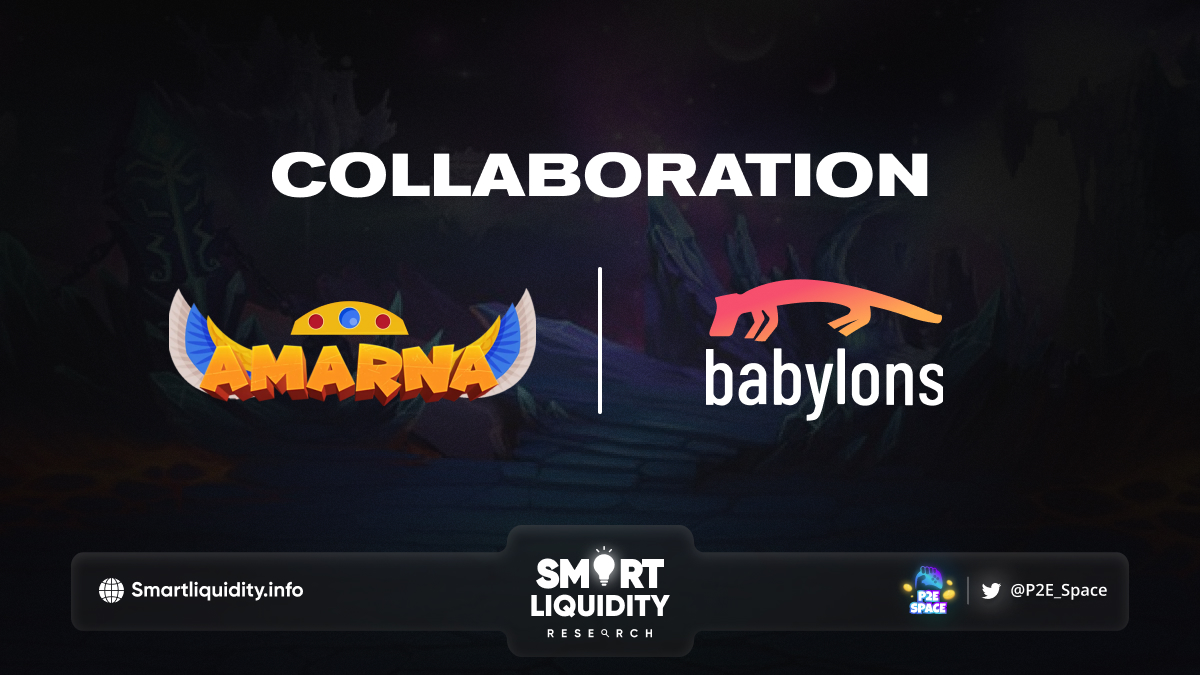 Amarna is thrilled to announce its newest collaboration with Babylons, a huge platform where you can access NFTs and Blockchain based games. 
Everything starts with an idea, and as what comes to your mind evolves, you'll find that your first idea goes far beyond. Amarna, too, was originally just an idea. A set of ideas brought together by various thoughts has become one of the best examples of developing game technology and P2E type games.
Although all this is within a certain time and strategy, the question of whether the developed thing reaches its goal is very important for the basis of the idea. Amarna, which met with game lovers with its closed-beta version on September 1, 2022, is taking firm steps towards its goal. The picture becomes much clearer now that today's games are not just about entertaining, but also about earning money.
In this sense, Amarna, which aims to constantly improve itself and always aims ahead, is proud to announce a new partnership: Babylons will now continue on its way with Amarna.
The most important breakthroughs of humanity have been experienced in the last hundred years. Today, when the limits of technology have reached unimaginable dimensions, the concepts of money and earning have reached a new dimension. The phenomenon that redefines these concepts is Blockchain technology. The meeting of Blokchain with games introduced the concept of Play to Earn to us. NFTs, in-game products, combined this new technological concept with one of our oldest passions, games.
While Amarna continues its development day by day among the popular P2E games; He seems determined to take the experience to a higher level with his moves aimed at the comfort of his players. The latest Babylons collaboration is an important step in this direction. You can now access your NFTs through Babylons, where you can make your in-game gains.
About Babylons
Babylons is a huge platform where you can access NFTs and Blockchain based games. What are they doing? Let's see.
Blokchain as a Service
Whitelabel NFT Marketplace & SDK Support
Customized Smart Contract Developments
Metaverse & NFT Tooling
Token Distribution Services
Ultimate Destination NFT Enthusiasts
NFT Marketplace
Expansive Blockchain Gaming Library
Launchpad & Incubation
Exclusive IDO/INO Events
Educational Web3.0 Content
Enjoy Community Rewards
Babylons Labs
Project Management
Fully Scalable Organisaton Structure
Marketing Communications
Metaverse R&D
Creative Design
Business Consultancy
DAO Governance
Vote for future devisions
Utilize streamlined proposal proess
Meet like-minded people
Enjoy unique privileges with $BABI
Gamified level system
About Amarna
Amarna is a blockchain-based Play to Earn game that runs on the BNB Chain, which has its own BEP-20 token, $AMAR, for the whole internal economy. Our game was inspired by the ancient settlement of the Pharaohs, established on the banks of the Nile River, called Amarna.
SOURCE: MEDIUM