METAPIXEL and Aptos Partnership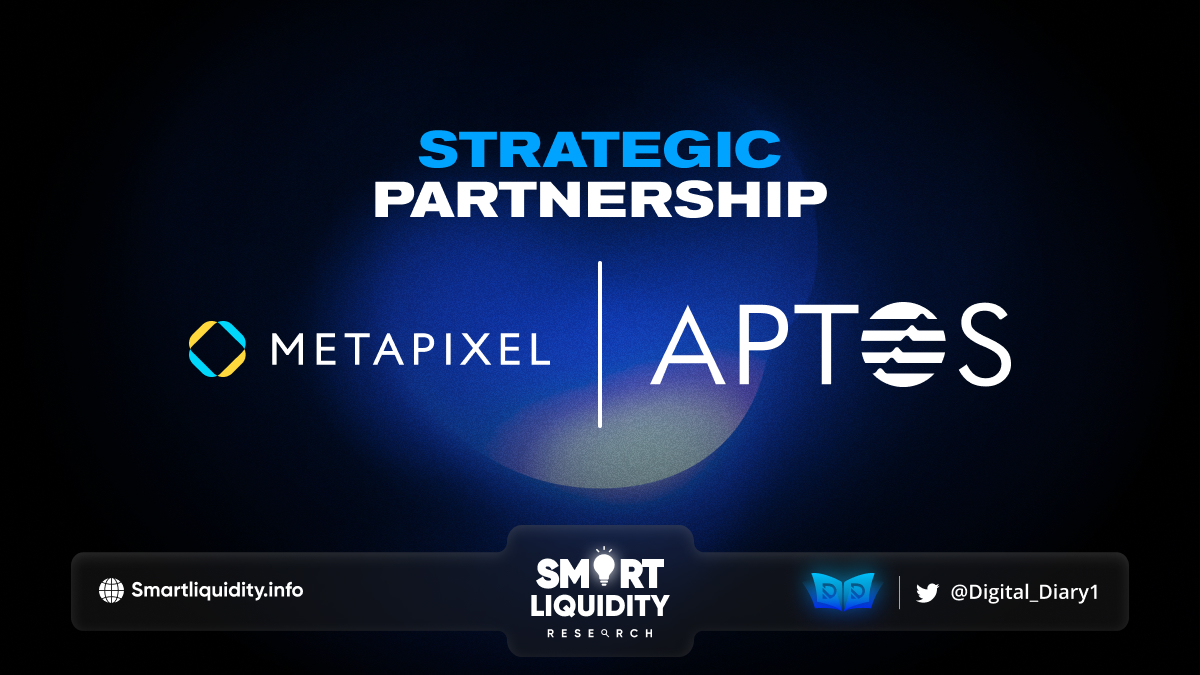 METAPIXEL is thrilled to share its strategic partnership with Layer 1 blockchain network Aptos to launch the METAPIXEL gaming ecosystem, built by NPIXEL, on their network.
METAPIXEL will be Aptos's first strategic partner in the gaming industry establishing both METAPIXEL and Aptos as a key part of the web3 gaming landscape.
Aptos's groundbreaking levels of performance and reliability provide the perfect network for METAPIXEL to build its web3 gaming ecosystem. Built using the Move programming language, Aptos has best-in-class scalability, speed and security.
Aptos's experienced team, passionate community and technological superiority makes this the perfect environment for METAPIXEL to execute its vision for web3 gaming, where users will require fast, cheap and seamless blockchain performance.
Their vision requires the right infrastructure to provide first-class web3 games that will scale to a mass audience. These factors led them to choose to build on Aptos. The synergy between their focus on user experience and the technical advantages of Aptos will make web3 gaming accessible to all.
Jeonghwan Ko, head of the blockchain team at NPIXEL, outlined the benefits of this partnership, saying:
"With next-generation speed, scalability, and an enhanced focus on user experience, Aptos is the ultimate partner for us as we continue to expand blockchain and NFT capabilities across our gaming portfolio, and build out our new ecosystem, METAPIXEL."
Founded in 2017, NPIXEL hit unicorn status in August of 2021, making a name for ourselves as the quickest company to reach this milestone in Korean game industry history. The most well-known product from NPIXEL is Gran Saga. Which has built a wide playerbase and solid foundation for their future. They will utilize NPIXEL's game-making expertise to make the METAPIXEL ecosystem a web3 gaming powerhouse.
Together with Aptos, METAPIXEL will build a web3 gaming ecosystem with first-class titles that make player-owned economies a reality.
Players will be able to enjoy fun, high-quality web3 games that are indistinguishable visually and gameplay-wise from traditional games. While also benefiting from player ownership of assets. We aim to onboard a mass audience to web3 gaming and Aptos.
About METAPIXEL
The complete gamiong metaverse bringing true Web3 gaming to the World. The premier web3 gaming ecosystem, where players become owners.
About Aptos Network
Aptos is a Layer 1 blockchain created for safe development and built with user experience as a core focus.