AshSwap Partnership With AutoScale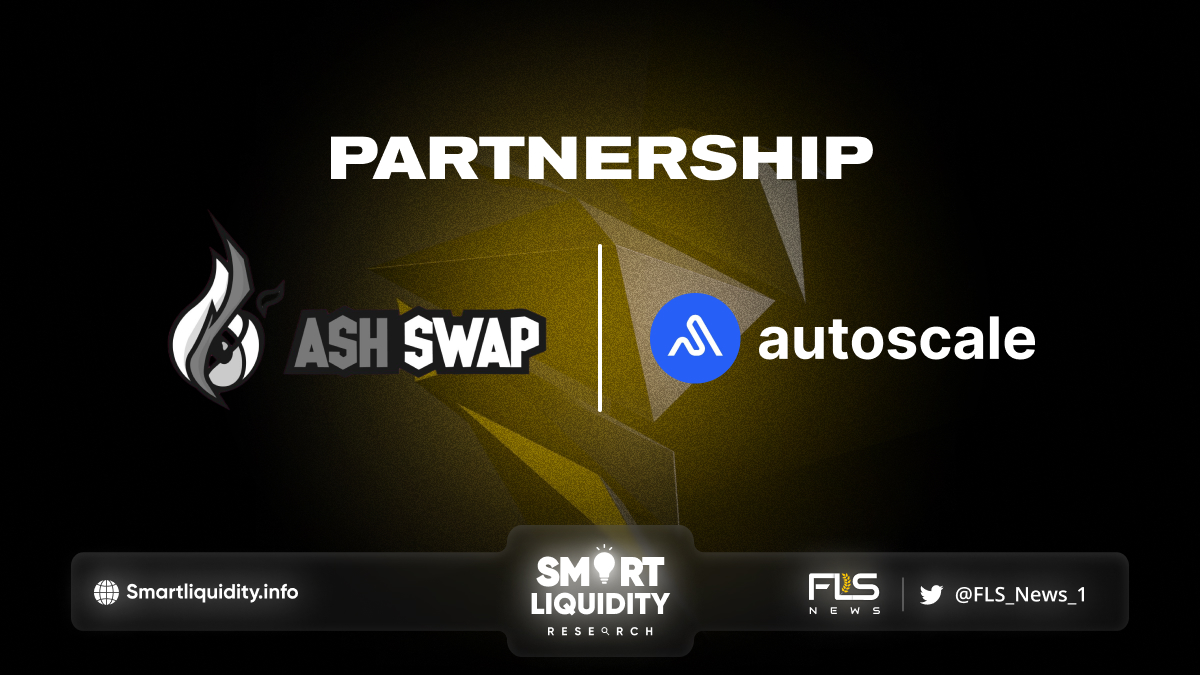 AshSwap

partnership with

AutoScale

Announcement
Ashswap partnership with Autoscale — a unique gem in MultiversX with many potentials with their yield optimization features.
The Vision
While Ashswap & Autoscale are build on the MultiverseX blockchain, and their features are also related to DeFi, both of them will have lots of opportunities to do things together to enhance the MultiverseX DeFi ecosystem. Integrating both projects will create more ways for users to invest their assets with the best profit, time-saving & also able to track their portfolio improvement passively.
About Autoscale
Autoscale the first yield optimizer on Elrond(now MultiversX), allow you to earn better interest on your crypto.
Two main things you need to remember are Vaults and Strategies.
Vaults are where you deposit your funds, and Strategies will do everything for you.
Strategies are develop by the Autoscale team for different assets and will be used for passively maximizing your yield; there are plenty of strategies, such as auto-compounding for LKMEX, or EGLD-USDC,…
Both Vaults & Strategies on Autoscale are secure & enforce by smart contracts.
Twitter |
About Ashswap
AshSwap the first decentralized exchange built on the MultiverseX blockchain that allows users to trade between stable assets with high volume and small slippage. As Elrond grows to become the infrastructure of DeFi, more types of stablecoins will flow in, and users will need a place to swap them.