Soladefy Strategic Partnership with Clarnium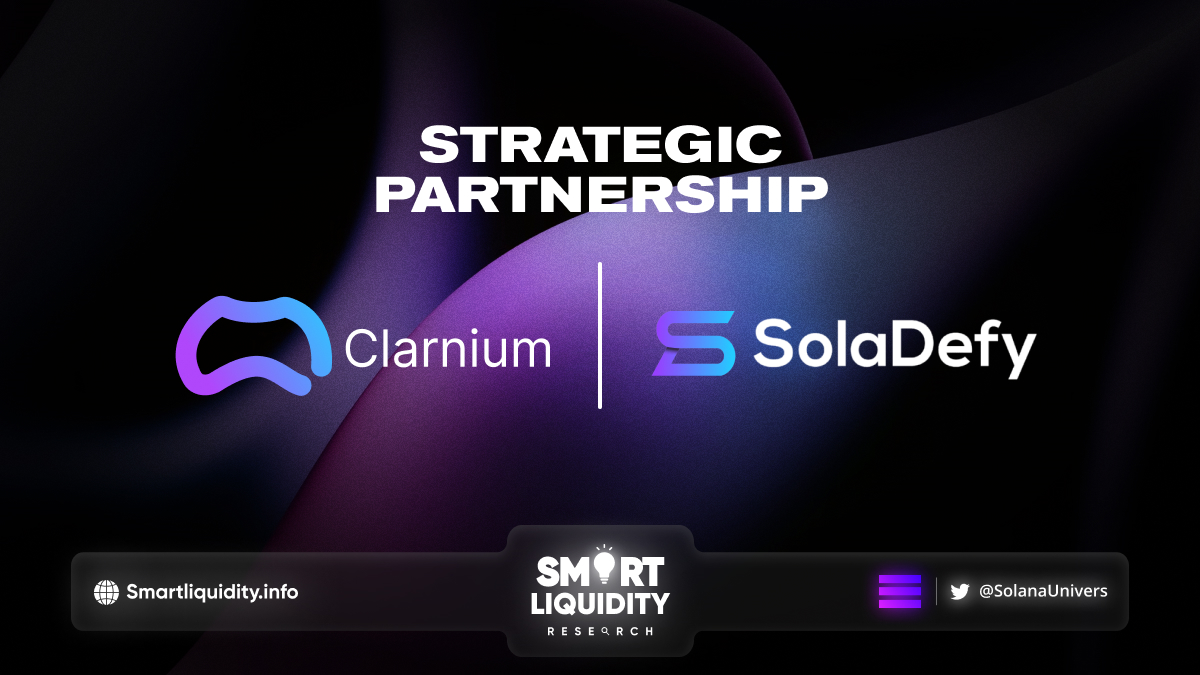 Soladefy, a GameFi launchpad built on the Solana network, formed a strategic partnership with Clarnium, an ecosystem for the mass adoption and growth of gamefi.
Soladefy strategic partnership with Clarnium will ensure a cross-sharing of gamefi projects for various activities, especially on fundraising and community development.
Introduction to Clarnium
Clarnium is an ecosystem for the mass adoption and growth of gamefi. Their innovative platform will serve as a gaming guild to connect gamers with quality Gamefi projects. Scholarships will be given to gamers to provide earning opportunities while playing games. The platform will also provide accurate and timely reports of gamefi activities in a user-friendly dashboard.
Their alliance will also benefit from cross-marketing campaigns across global communities and partners for maximum exposure.
As they prepare for their public launch, the momentum is building quickly. Expect more good news and stay engaged on their social channels to avoid missing out.
About Clarnium
Clarnium is a one-stop solution for low-barrier entry to GameFi and getting up-to-date knowledge and tools to revive your potential through all market opportunities.
Clarnium has several products and the first will be a game monitor.
Features of the Clarnium gaming monitor include:
Easy-to-understand reviews of key projects on the market
A large set of data and opportunities for user research required to make objective decisions
Data on tokens, NFT assets, guilds, and funds
All current events on the market: launches, IGO/INO
Blog with articles, analytics, guides
Knowledge base
About SolaDefy
SolaDefy is a launchpad with an innovative Play2Earn IDO concept. It revolutionizes the GameFi launchpad by introducing a unique concept of PLAY, INVEST and EARN. Gaming community can play their way to earn IDO allocations on the launchpad and be an early-stage investor in the upcoming GameFi projects.
This enables SolaDefy playing a dual role of a gaming guild and a decentralized fundraising platform at the same time.
SOURCE
https://medium.com/@soladefy/soladefy-forms-strategic-partnership-with-clarnium-a866a32457c4