Bifrost Integrates with Moonbeam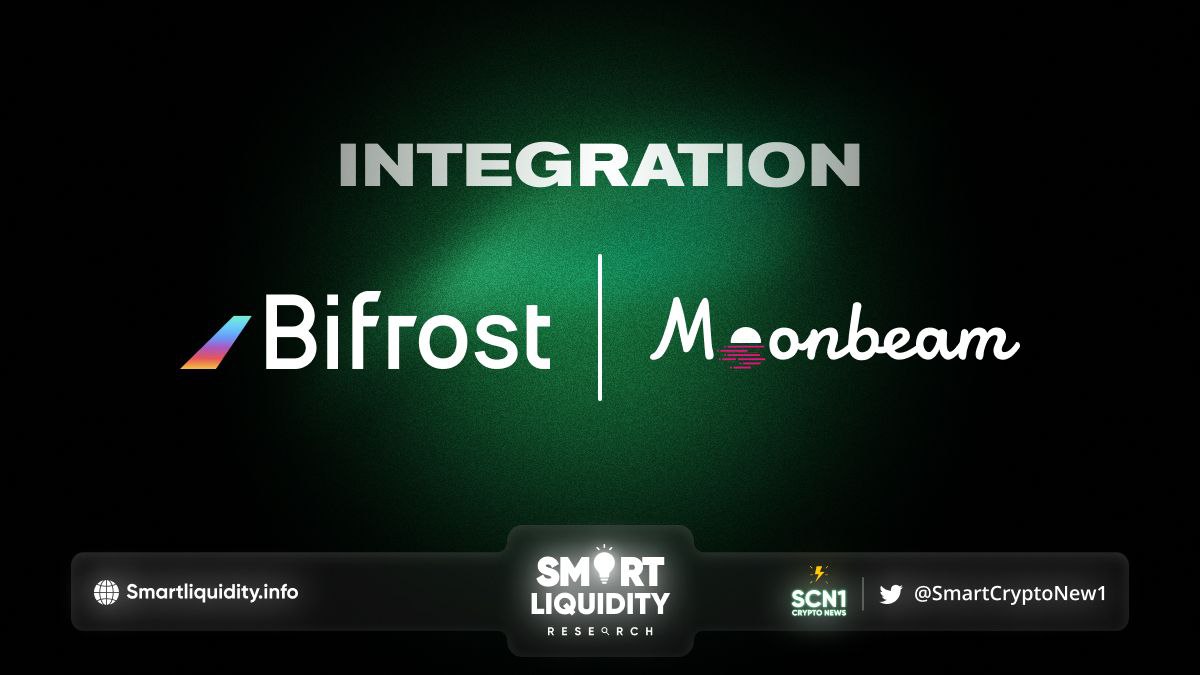 Bifrost integrates with Moonbeam to power GLMR Liquid Staking with XCM.  Moonbeam, the top destination for multi-chain applications on Polkadot, has announced an XCM connection between Moonbeam and Bifrost by the opening of HRMP channels bringing the Bifrost native token, BNC, to Moonbeam.
Bifrost's token can now be used as xcBNC, an XC-20 representation of BNC, across the Moonbeam ecosystem, and the GLMR token is now available on Bifrost.
Bifrost exists as a parachain on both Kusama and Polkadot as Bifrost Kusama and Bifrost Polkadot. Both parachains are DeFi protocols that provide staking derivatives and liquidity to bonding assets. Bifrost powers vTokens (Staking Derivatives Voucher Token), which allows users to exchange PoS tokens for vTokens and obtain liquidity and staking rewards through the Bifrost protocol.
The underlying technology that enables the XC-20 standard, XCM (Cross-Consensus Messaging) is uniquely made possible by the Polkadot architecture. XCM is a language that enables asset transfers from Bifrost, and other parachains to Moonbeam represented as standard ERC-20s.
This format provides flexible interoperability within the Polkadot ecosystem and beyond – a key building block of the cross-chain connected future. Moreover, XCM allows one parachain to perform remote calls on the other, a key element that will power the GLMR liquid staking solution that Bifrost provides through XCM. The recent activation of the XCM SDK makes it easier than ever for developers to use these features in the design of cross-chain applications on Moonbeam.
Moonbeam continues to support the building of cross-chain applications that provide a better user experience and superior interoperability than historical multi-chain approaches. XCM and XC-20s are tools that support Moonbeam community goals by providing technology for accessing the functionality of remote blockchains.
ABOUT Moonbeam
Moonbeam is a smart contract platform for building cross-chain-connected applications. It can access users, assets, and services on any chain. By uniting functionality from Ethereum, Cosmos, Polkadot, and more into a single platform, Moonbeam solves today's fragmented user experience. Unlocking true interoperability and paving the way for the next generation of applications. The Moonbeam platform uses integrated cross-chain messaging. It allows developers to create smart contracts that access services across many remote blockchains. This approach, plus Moonbeam's developer-friendly EVM platform, vast tool support, and modern Substrate architecture, creates the ideal development environment for building connected application
ABOUT Bifrost
Bifrost is a web3 derivatives protocol that provides decentralized cross-chain liquidity for staked assets. By leveraging on the cross-consensus message (XCM), it can provide cross-chain liquid staking services for multiple chains.
RESOURCES