DystoWorld Collaborates with Thinkin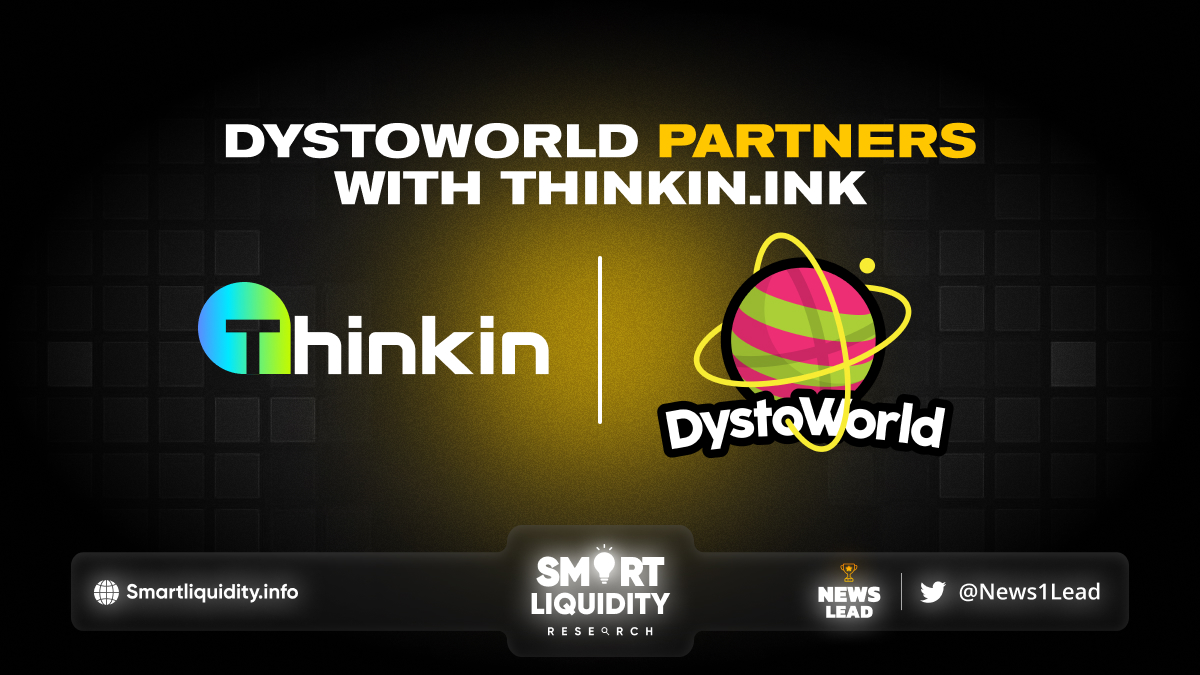 DystoWorld collaborates with Thinkin to use their Thinkin platform which would allow to create a DAO to make vital decisions at DystoWorld.
DystoWorld will be using the Thinkin platform to share all the news and updates and engage with users on the platform. Thinkin will be working as an additional social media platform for DystoWorld. The Thinkin platform is currently built on the Algorand platform and will later expand to Ethereum.
At present, DystoWorld will use the Thinkin platform to share information on the latest updates from the project and later use the DAO governance as it becomes available on the Ethereum blockchain.
Thinkin encourages its users to engage in conversation in exchange for incentives that allow them to participate in early-stage opportunities and we are glad to be part of the new Write2Earn initiative.
Quote from Jhonny- Co-founder and Team lead(Thinkin):

We are excited to work with the DystoWorld team. DystoWorld is building a multichain ecosystem and Thinkin will help them with the right forum to reach and build an amazing audience.

Quote from Sas Vlad- CEO(DystoWorld):

The Thinkin platform will be a great engagement opportunity for us alongside the DAO governance that would later help us with making vital decisions. We are very happy to work with them.
About Thinkin
Thinkin is building a community environment where users are excited to initiate projects, share knowledge and engage in discussion. The goal is to make sure both community and projects can profit from this in the Web3 spirit.
About DystoWorld
DystoWorld is a multi-faceted ecosystem for bringing digital goods into The Metaverse. The DystoWorld team handles smart contract development and deployment in the form of a launchpad. Immediate utility in the form of virtual land, and security with a user-friendly experience for non-crypto natives.
RESOURCES
https://medium.com/@Dystoworld/dystoworld-partners-with-thinkin-ink-8eeda7ae3913