AirTnT Partnership with Pixel Play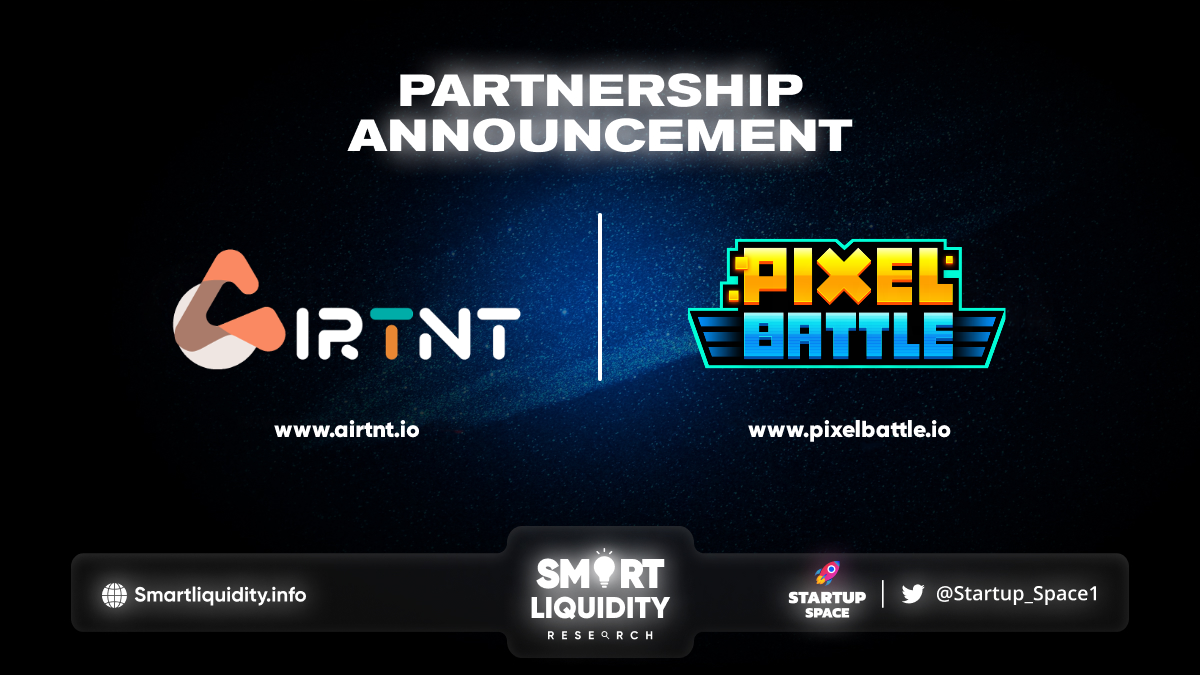 AirTnT is proud to announce a new partnership with Pixel Play, a Web3 battle royale shooting game.
PixelBattle is the hottest P2E project these days and they're sure you all know that too!
It is a project that is receiving a lot of love these days for its high quality and fun!
Through this partnership, they're looking to unlock mutual NFT ecosystem expansion, strategic synergy expansion, technical collaboration, marketing synergy maximization, etc.
They also plan to cooperate closely through various exchanges.
At the same time, thanking you for your interest and support!
About PixelPlay
Pixel Battle is a Web3 battle royale shooting game. They are drawing a fierce confrontation over the hyper galaxy, and use the issued NFT mech to annihilate the enemy and further grow the mechandize.
About AirTnT
Inspired by AirBNB, AirTnT is a mobile application about travel social network built on WEB3 with the important emphasis on platforms that connect people who need to travel with people who want to share, providing products and services. tourism products (individuals, organizations).
AirTnT develops many service segments, with each service segment offering price incentives that are far superior to traditional services.
Therefore, when paying with the project's TnT (AirTnT) token, users will receive more incentives and can collect more TnT tokens during the use of the service. In addition, the activities of sharing photos, reviews and interactions on social networks of AirTnT can also easily earn more TnT tokens.
SOURCE:
https://medium.com/@airtnt_io/airtnt-x-pixel-play-partnership-announcement-656216224f21