DeltaPrime and Benqi Partnership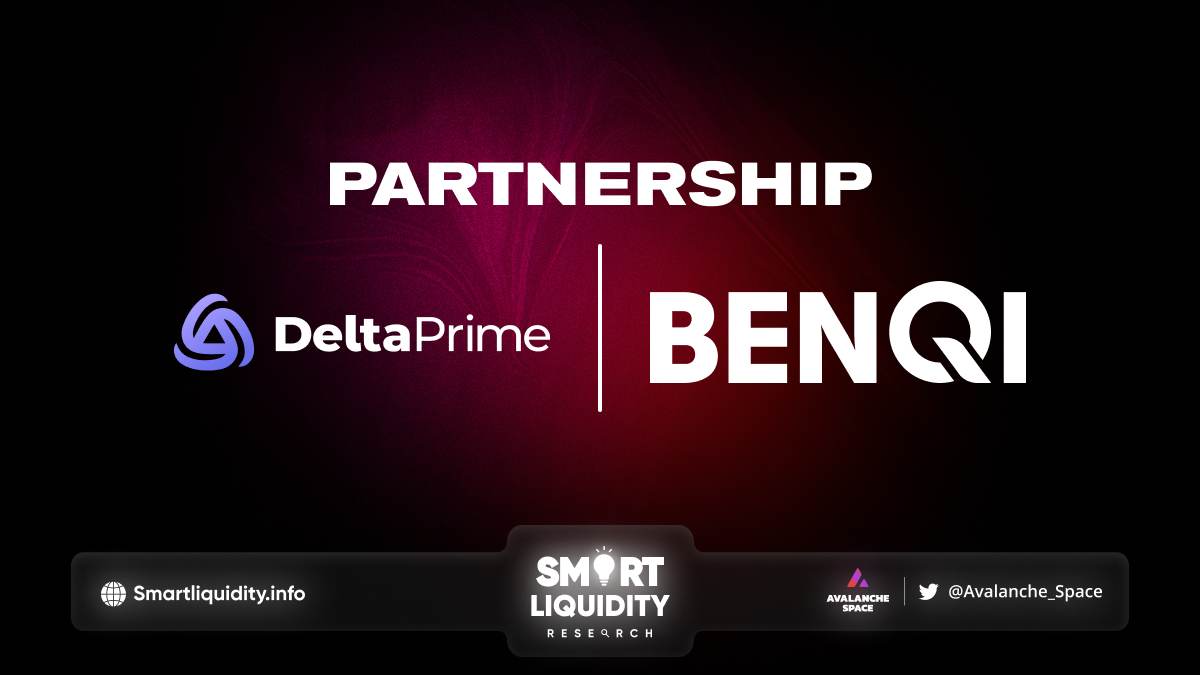 DeltaPrime and Benqi Partnership, aiding in the unlocking of trapped capital across the chain.
Hn_avax, co-founder and head of strategy of Benqi, has since a couple of months supported the DeltaPrime team with valuable advice in preparation for the launch, DeltaPrime and Benqi Partnership.
Unlocking liquidity
Benqi has been working to release this locked liquidity for the last year. They favor the sAVAX as a weapon. Benqi lets you to leverage the value of your staked AVAX for other, protocol-specific investments by offering sAVAX, its tokenized form of staked AVAX. It adds trapped value back into DeFi's cash flow.
So far the team has been able to unlock a whopping $65.000.000 worth of AVAX. Apart from giving you more capital to invest with, this increases chain-wide cashflow, improving the economic health of the whole of Avalanche.
What changes
At launch, you will be able to use sAVAX on DeltaPrime. As sAVAX is the tokenized version of AVAX, you can benefit from most AVAX strategies by swapping your borrowed AVAX into sAVAX.
Swap sAVAX with Pangolin and Trader Joe
farm sAVAX with YieldYak and Vector Finance
Borrow AVAX or USDC against your (farmed) sAVAX
Multiply your sAVAX returns in a cross-margin portfolio
Create more complex strategies with the staked AVAX equivalent.

Opportunities explored
In preparation for future collaborations, QI, Benqi's native token has been integrated as a non-collateral token. In doing so, farms that reward the QI token can be integrated into DeltaPrime.
While the DeltaPrime and BENQI teams will continue to explore new ways to incorporate sAVAX in Prime Accounts, you can already use more complicated strategies — like the hedged stake — with the features at launch. With an 8% AVAX borrowing rate and 400% LTV, the hedged stake would generate a USD-delta-neutral APY of 33.79%.
About DeltaPrime
Providing secure undercollateralized loans, redistributing assets with a focus on maximum capital efficiency. Being built on the strong foundation of the Avalanche network, Prime users are ensured of fast and reliable transactions for their most important investments.
About BENQI
Built on Avalanche's highly scalable network, BENQI's vision of bridging decentralized finance (DeFi) and institutional networks starts by launching BENQI on the Avalanche C-Chain. BENQI's suite of yield-generating DeFi products consists of BENQI Liquidity Markets and BENQI Liquid Staking.
SOURCE: https://medium.com/@Delta_Prime/deltaprime-partners-with-leading-avalanche-protocol-benqi-7477feae3c7f
REQUEST AN ARTICLE