3KM Partnership with Klay Dice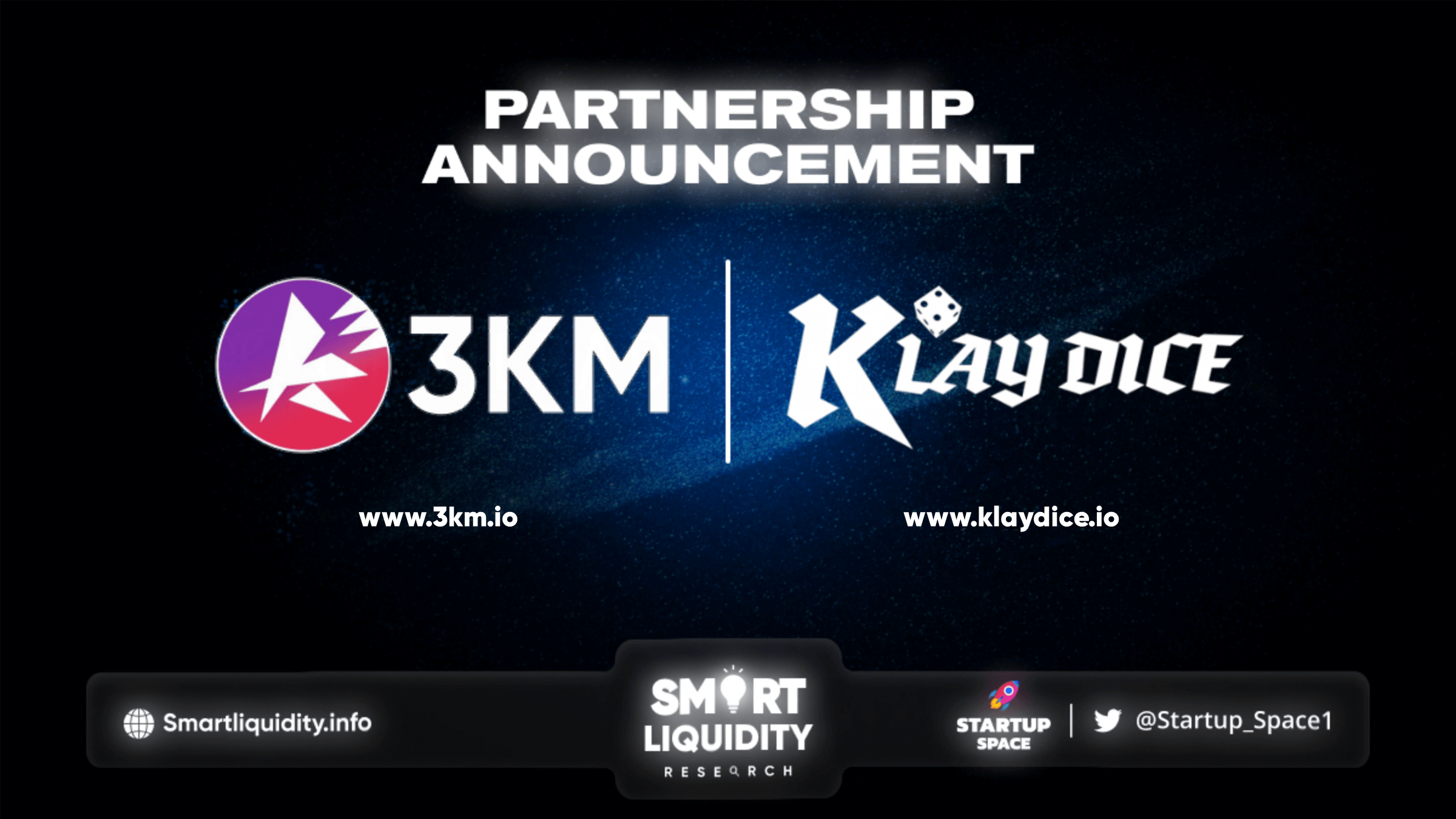 3KM has formed a passionate partnership with Klay Dice, a DICE-to-Earn project based on Klaytn.
Generals, what an exciting new week!!
The 3KM camp has formed a passionate partnership wit the KLAYDICE camp.
They are an ambitious project aiming for the stars and through this partnership, they will
Introduce the KLAYDICE camp, Lao, a project that uses KLAYDICE NFT to connect virtual worlds (P2E games, SNS, metaverse, etc.) into one world.
The representative game work Dicast: Rules of Chaos was selected as the top 10 game at the 2021 Google Indie Game Festival and has won more than 10 awards in the past 2 years since its release. so cool😊
Through the partnership, the two companies will agree on three major things and plan to navigate the Web 3.0 battlefield together in the future.
First, 3KM & DICE Token are utilized in the ecosystem of both companies
Second, proceed with minting using the IP of both companies
Third, creating synergy through collaboration between the two companies
About Klay Dice
KLAYDICE is a DICE-to-Earn project based on Klaytn. DICE serves as a key currency within the various KLAYDICE game ecosystems.
KLAYDICE provides global users with easiest and the most convenient opportunity to access to the blockchain.
About 3KM
3KM is a collectible, 3D, turn-system RPG which is based on the Three Kingdoms and where you can experience the sensation of modern times and the emotions of the Three Kingdoms era.
SOURCE
https://medium.com/@3KM_Official/partnership-announcement-3km-x-klay-dice-8ac3d6d63f10