LayerZero Integrates Chainlink Oracles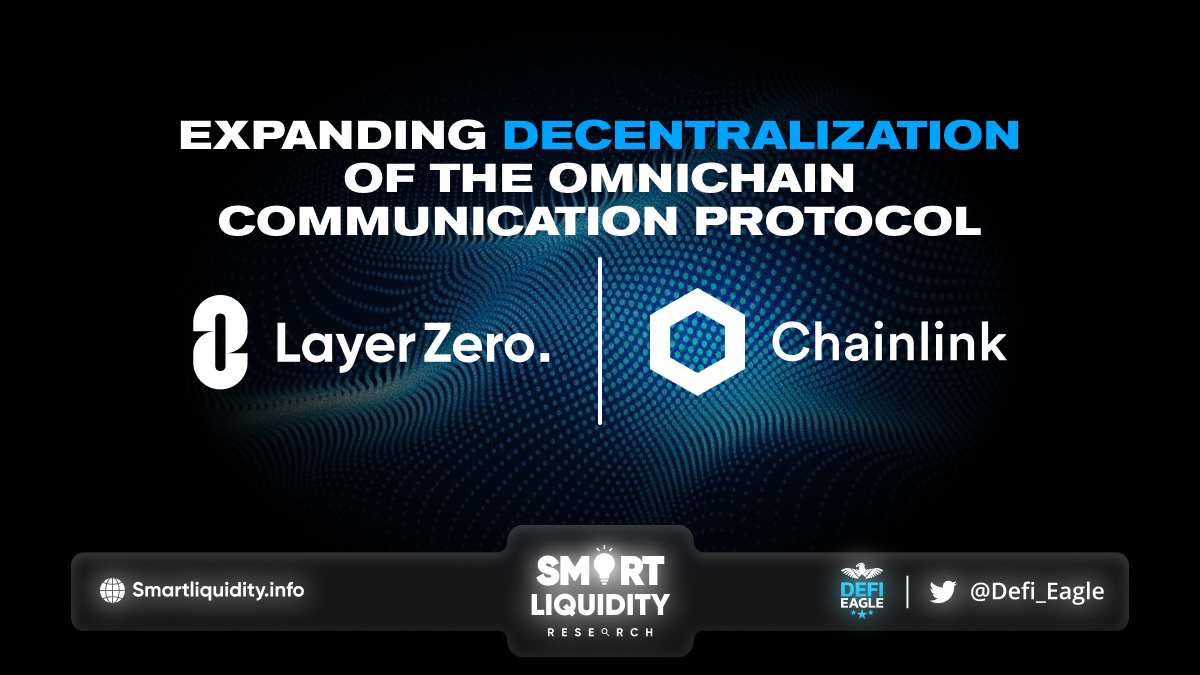 Chainlink has been integrated into permissionless network of Oracles and Relayers which secure cross-chain messaging across LayerZero.
Before LayerZero, the Web3 industry was fragmented across a vast set of disparate blockchains. Applications were launched as single-chain and developers were forced to choose a popular, existing blockchain. Or take a gamble on the future success of an up-and-coming blockchain. With the advent of LayerZero, applications can finally be built everywhere. Utilizing each chain's best features, and ushering in a new era of applications: Omnichain dApps.
LayerZero Integrates Chainlink Oracles
LayerZero achieves best-in-class messaging security with its non-upgradeable, permissionless smart contracts that perform on-chain validation of all messages. The protocol achieves this by utilizing an on-chain Ultra Light Node. An oracle entity is responsible for delivering a block header. And an independent relayer entity is accountable for submitting a transaction proof.
The oracle(s) and relayer(s) framework is entirely permissionless. Allowing any application or individual to participate as one entity. However applications maintain agency and responsibility for selection of the participating entities. To achieve a secure, robust and decentralized messaging protocol. LayerZero offers omnichain dApps the optionality of a variety of oracles and relayers. As a major milestone in achieving the decentralization of the LayerZero protocol. LayerZero leverages Chainlink's blockchain-agnostic oracles. To provide a best-in-class security option for omnichain dApps.
By combining LayerZero's omnichain communication protocol with Chainlink's oracle network, omnichain dApps can create a host of new functionalities for their users. While not an exhaustive list, here are some of the novel capabilities this integration will enable:
Universal Decentralized Finance
Unlock Liquidity — Utilize your isolated assets to yield farm any pool on any blockchain environment.
Multi-chain lending and borrowing — Lend and borrow assets across chains.
Derivatives for every asset — Create derivatives contracts for any previously siloed token or currency.
Transaction Optimization — High-throughput and computationally intensive dApps can offload their expensive transactions to a more cost-effective blockchain environment.
Determine State — Easily verify the state of any blockchain or layer-2 system from a different blockchain.
About Chainlink
Chainlink is the industry-standard Web3 services platform. That has enabled trillions of dollars in transaction volume across DeFi, insurance, gaming, NFTs. As the leading decentralized oracle network. Chainlink enables developers to build feature-rich Web3 applications. With seamless access to real-world data and off-chain computation. Across any blockchain and provides global enterprises with a universal gateway to all blockchains.
About LayerZero
LayerZero is an omnichain interoperability protocol that allows dApps. To build across multiple blockchains in a trustless, efficient manner. LayerZero connects dApps across chains using on-chain Ultra Light Nodes. Which achieve the security of a light node with the cost-effectiveness of a middle-chain. Using the protocol, developers can turn their dApps into omnichain-applications. Using a single, simple interface.
RESOURCES
https://medium.com/layerzero-official/layerzero-integrates-chainlink-oracles-expanding-decentralization-of-the-omnichain-communication-2d9963678483