Rubic Integration with Velas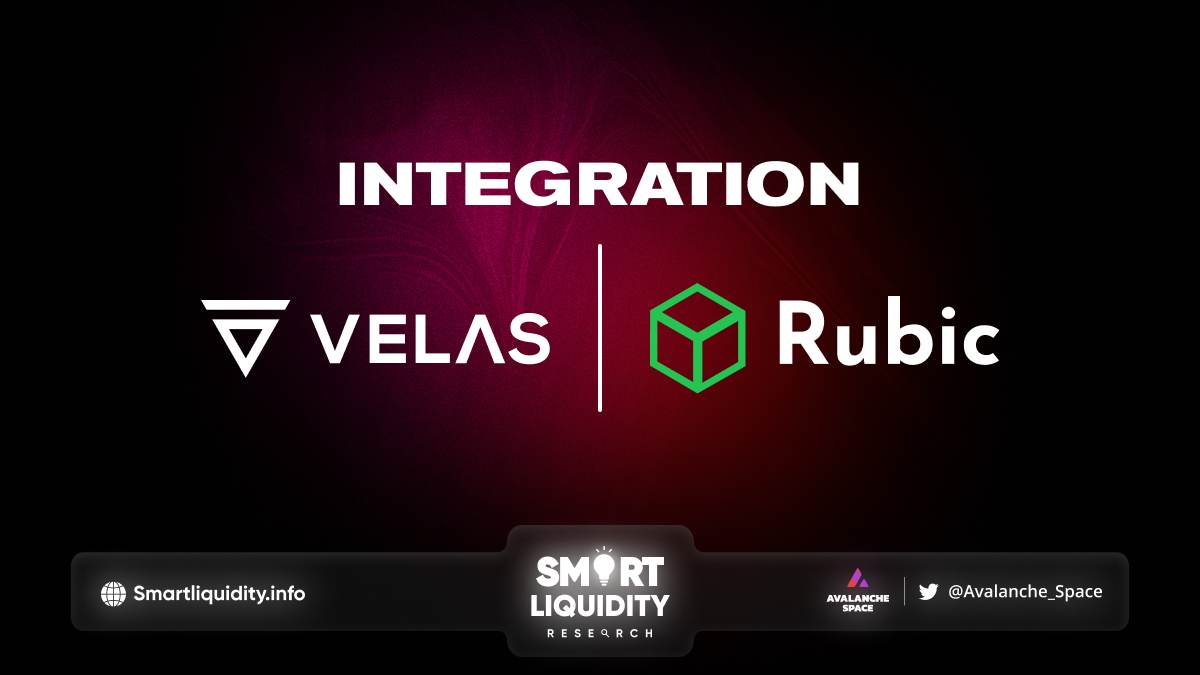 Rubic Integration with Velas this integration will offer a simple, quick, secure, and cost-effective cross-chain solution to and from the Velas blockchain.
Multichain integrated Rubic Integration with Velas, DEXs conducting swaps from and to Velas are WagyuSwap and AstroSwap (also integrated into Rubic).
Users may now exchange tokens from 12 additional blockchains, including Ethereum, BSC, Polygon, Avalanche, Fantom, Telos, Bitgert, Cronos, Kava, Boba, Oasis, and Celo, depending on the chain they are using: VLX, AVAX, BETS, BNB, BUSD, DAI, ETH, MATIC, MTC, USDC, USDT, and WBTC.
This integration allows VLX token swaps on Velas and the Rubic Platform. VLX supports Proof-of-Stake consensus, transactions, payments, and fees.
Velas: best of Solana and Ethereum
Velas is a hybrid chain combining the best of Solana's scalability, performance, & low fees with Ethereum's composability via its EVM compatibility. This allows anyone to build on Velas using Ethereum's native coding language, Solidity.
Velas Ecosystem
Velas offers an extensive foundation used to implement dozens of dApps and decentralized projects, which boast market-defining speed & equal convenience of use.
Two main DEXs integrated into Rubic alongside the Velas Network.
WagyuSwap
WagyuSwap is the leading decentralized exchange on the Velas Chain. Being the first DEX on Velas, WagyuSwap has captured a massive portion of the market from day one! WagyuSwap has high staking APYs and cost-efficient rates.
AstroSwap
AstroSwap is a high-profile DEX on VELAS. A smooth trader experience is what matters in the end. For this reason, AstroSwap creators opted to deploy from the Velas blockchain.
Enjoy lightning-fast processing speeds and near-zero trading fees with the Velas Network at Rubic.exchange!
About Velas
Velas is the first and fastest EVM/eBPF Hybrid Chain mechanism blockchain, which allows building decentralized applications and smart contracts on its mainnet, allows the scalability of transactions, and is able to validate up to 75,000 transactions per second.
About Rubic
Rubic is a Cross-Chain Aggregator  Rubic offers On-Chain and Cross-Chain exchanges for Ethereum, BNB Chain, Polygon, Avalanche, Fantom, Arbitrum, Gnosis, Fuse, Celo, Optimism, Moonbeam, OKC, Boba, Tron, Moonriver, Cronos, and Bitcoin with seamless fiat on-ramps and more!
SOURCE: https://cryptorubic.medium.com/rubic-x-velas-scalability-performance-low-fees-e793b16bf553