New Automated PDN Vaults on Avalanche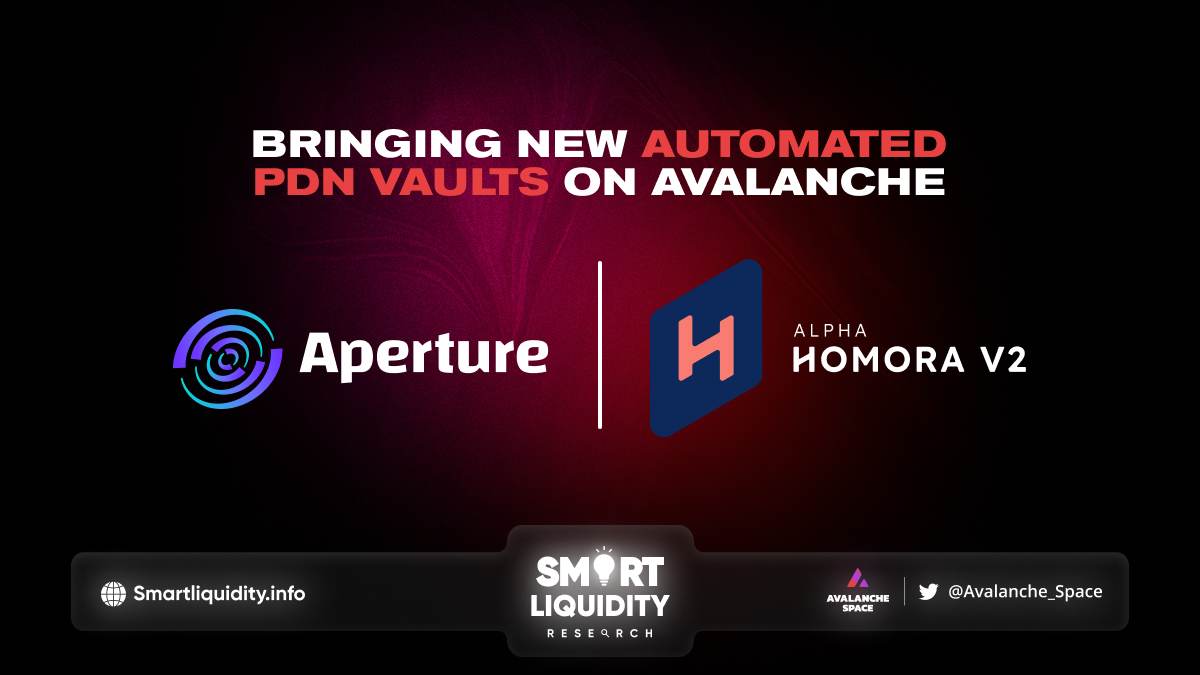 New Automated PDN Vaults on Avalanche, Homora V2 announce that Aperture Finance one of their integration partners.
Launching PDN strategies on Avalanche with Aperture Finance
Users of Aperture Finance will be able to farm in new ways by making a single asset deposit into their market-tested vaults. New Automated PDN Vaults on Avalanche, these vaults will use pseudo-delta neutral tactics so that users may generate steady returns regardless of the state of the market. Aperture Finance's technique will be particularly effective when assets are going through a time of decreased volatility, as the cryptocurrency market has stayed quite steady over the previous several months. There will be more yield options available, starting with the Avalanche chain.
What Will Be Offered
Homora V2 will perform 3X leverage LP on underlying DEXes for all PDN strategies. Users will be able to choose from various numbers and types of vaults, including pools with volatile-stablecoin and volatile-volatile pairs. Each vault's rebalancing threshold optimizes user returns.
Reduce IL by automating transaction fee compounding, issuing additional farm tokens ($PNG in Pangolin pools), and rebalancing.
Aperture offers two pseudo-delta neutral farming strategies: Crab Market Leveraged Farming (CMLF) and Bull Market Leveraged Farming. Users will be able to start farming with a simple one click on the dapp's UI.
About Homora V2
Homora v2 with enhanced technology and functionalities starting on Ethereum. Homora V2 is now expanding to other chains to lower the barrier to entry and offer more leveraged yield farming opportunities for our users. Currently, Homora V2 is now available on Four chains; Ethereum, Fantom, Avalanche, and Optimism.
About Aperture Finance
Aperture is an app store & one stop solution for cross-chain DeFi investment strategies and opportunities. Our "Apps" create 1-click executions for DeFi's best yield farming strategies, regardless of chain.