Alibaba Cloud Expanded Support for Avalanche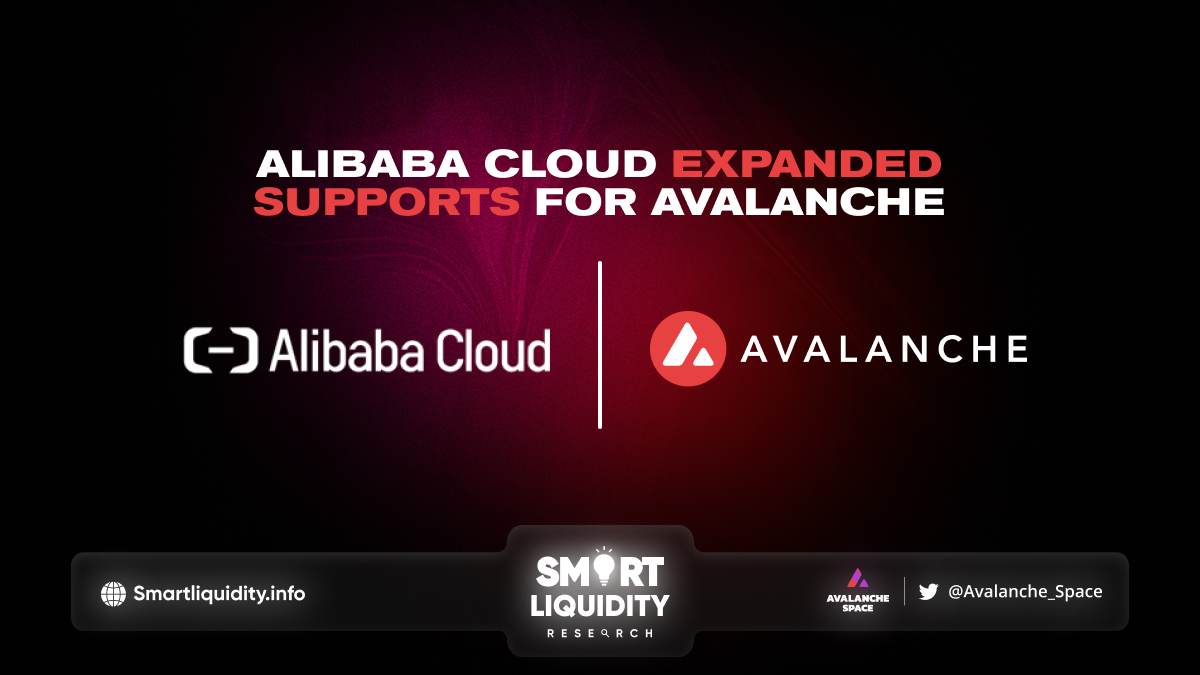 Alibaba Cloud Expanded Support for Avalanche, Asia Pacific's biggest cloud provider.
Alibaba Cloud, has added infrastructure technologies and intelligence tools to the Avalanche.  public blockchain enabling users to launch validator nodes through the service and access computing, storage, and distribution resources through Alibaba Cloud's suite of products in Asia.
With Alibaba Cloud's plug-and-play infrastructure as a service, Avalanche developers wanting to establish additional Avalanche validators can do so effortlessly (IaaS). To keep up with user activity, application developers may also deploy more cloud infrastructure to support their app during periods of high demand, Alibaba Cloud Expanded Support for Avalanche
Alibaba Cloud, founded in 2009, is Asia Pacific's biggest IaaS provider, according to Gartner. It offers global clients elastic computing, database, storage, network virtualization, large-scale computing, security, management, and application services.
Since launching in September 2020, Avalanche is one of the fastest organically growing ecosystems in digital assets. Aave, Curve, BENQi, Sushi, Chainlink, Deloitte, and Lemonade are among the more than 1,000 apps created on the platform.
The network has over 1,200 validators and processes two million transactions daily. Avalanche's Q3 2022 user activity reached 133M transactions, a 1,678% increase over Q3 2021.
Alibaba Cloud is offering Avalanche developers credit towards any of their services. Alibaba Cloud's special promotion page for Avalanche developers is live: https://www.alibabacloud.com/campaign/avalanche-partnership.
About Avalanche
Avalanche network is the blockchain industry's quickest smart contracts platform digital asset. Avalanche is blazingly fast, low cost, and green. Any smart contract-enabled application can outperform its competition by deploying on Avalanche.
About Alibaba Cloud
Alibaba Cloud, founded in 2009, is a global leader in cloud computing and artificial intelligence, providing services to thousands of enterprises, developers, and governments organizations in more than 200 countries and regions. Committed to the success of its customers, Alibaba Cloud provides reliable and secure cloud computing and data processing capabilities as a part of its online solutions.
SOURCE: https://medium.com/avalancheavax/alibaba-cloud-expands-to-support-validators-and-infrastructure-on-avalanche-public-blockchain-e4b5b8e215d9