Bitizen Wallet Partners with Kyber Network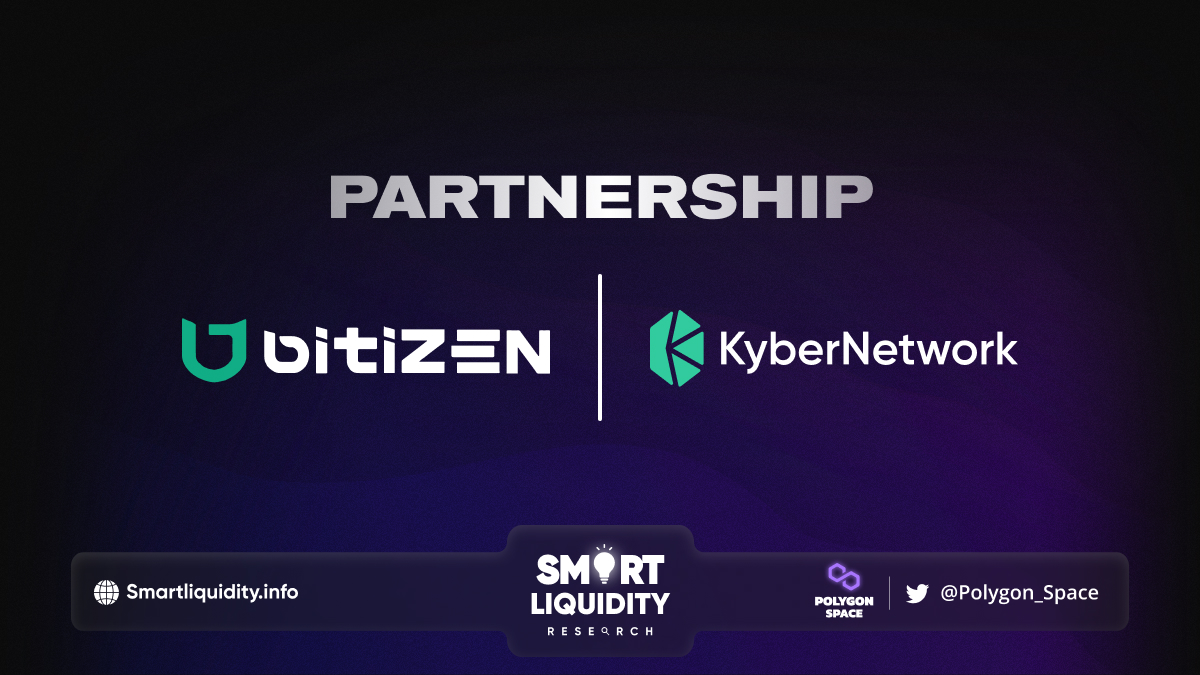 Bitizen wallet is happy to announce partnership with Kyber Network — the largest liquidity platform with over $10 Billion trading volume access on 70+ decentralized exchanges.
Bitizen has fully integrated Kyber Network and KyberSwap within Bitizen wallet. It will provide its users with one-click connection to the biggest trading liquidity hub with over 20,000+ supported tokens.
"Kyber Network is the best trading mechanism existing on the market, able to provide exceptional liquidity for tokens on decentralized exchanges. We truly believe in decentralization and build our wallet so our users can send, receive and seamlessly swap any of their tokens on many chains. By integrating Kyber Network and KyberSwap, we want to provide our users with the maximum liquidity for their digital assets. And making Bitizen a one-stop solution for all decentralized Web3 needs" — Winson Liu, CEO at Bitizen Wallet
About Kyber Network
Kyber's technology connects the deepest crypto liquidity from diverse sources to provide the best rates and maximize returns for everyone. Swap tokens, earn yield, and build the best DeFi applications with Kyber.
About Bitizen Web3 wallet
Bitizen is a new generation MPC-based Web3 wallet with no private keys and no seed phrases, designed for the new wave of Web2. Bitizen provides the highest level of security while staying simple and easy to use. Other notable features are full privacy-safety, censorship-resistance and multi-chain compatibility.
Bitizen has implemented top-notch cryptographic Secure MPC protocols that efficiently remove single points of failure present in all traditional wallets — private keys and seed phrases.
Bitizen wallet is able to integrate with any existing or future DApp on any blockchain via SDKs.
SOURCE:
https://medium.com/@bitizenwallet/bitizen-wallet-partners-with-kyber-network-a-multi-chain-crypto-trading-and-liquidity-hub-61ff2a5ae8e6