Core now Available in 10 Languages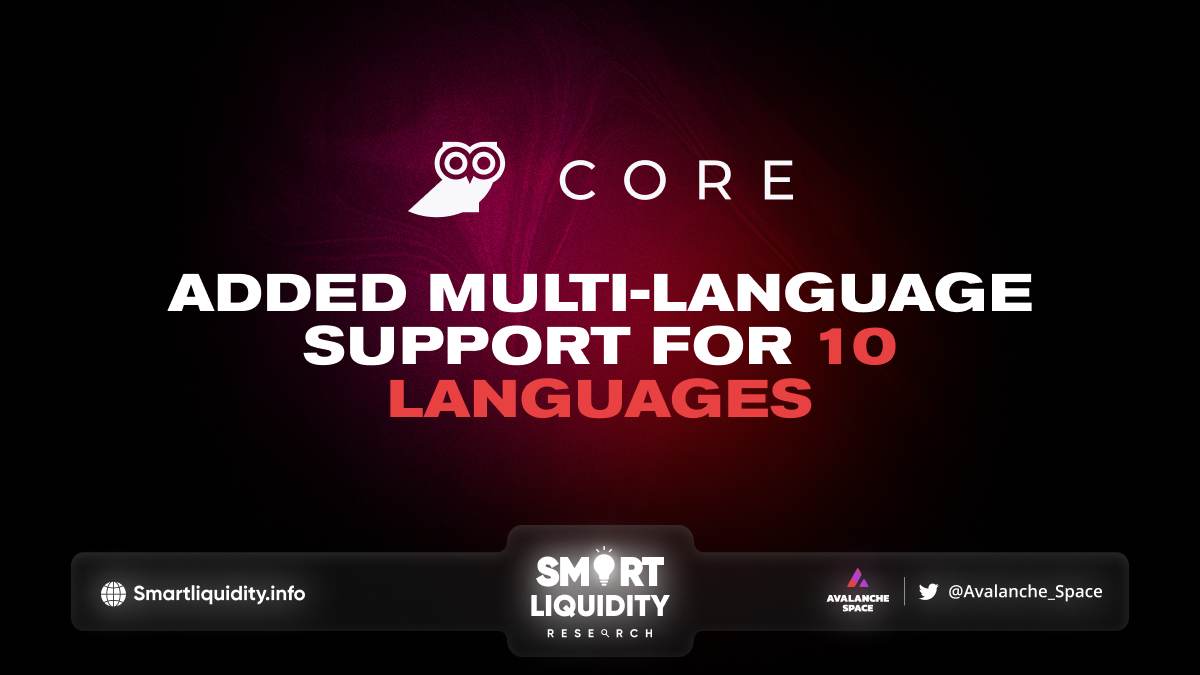 Core now Available in 10 Languages, Core browser extension and Core web are now available in ten languages.
Core provides support for a total in 10 Languages, users may now quickly switch to another language with only a few clicks of the mouse. As of today, Core browser extension and Core web support:
English
Chinese — Simplified (简体中文)
Chinese — Traditional (繁體中文)
German (Deutsch)
Hindi (हिन्दी)
Japanese (日本語)
Korean (한국인)
Russian (Русский)
Spanish (Español)
Turkish (Türk)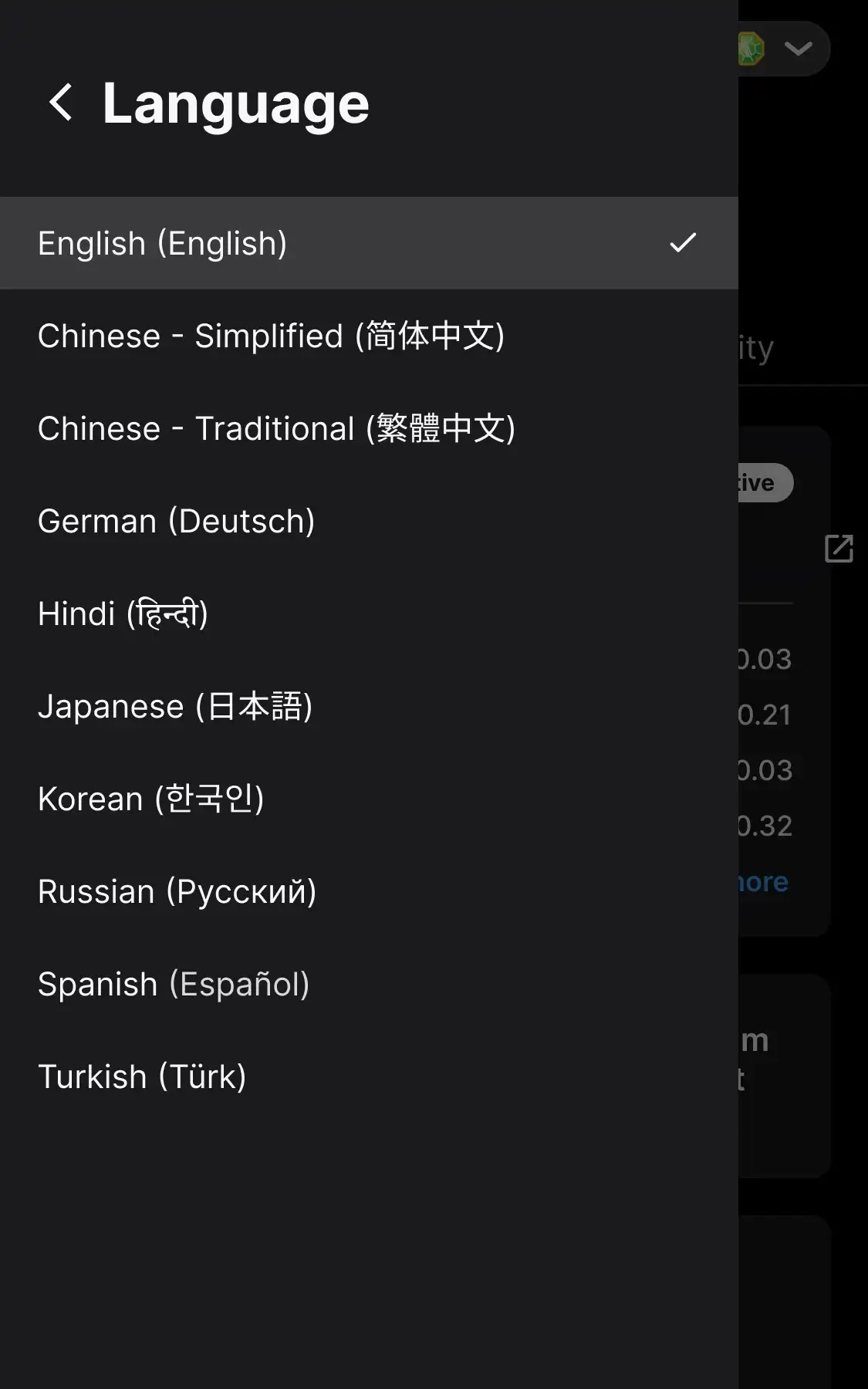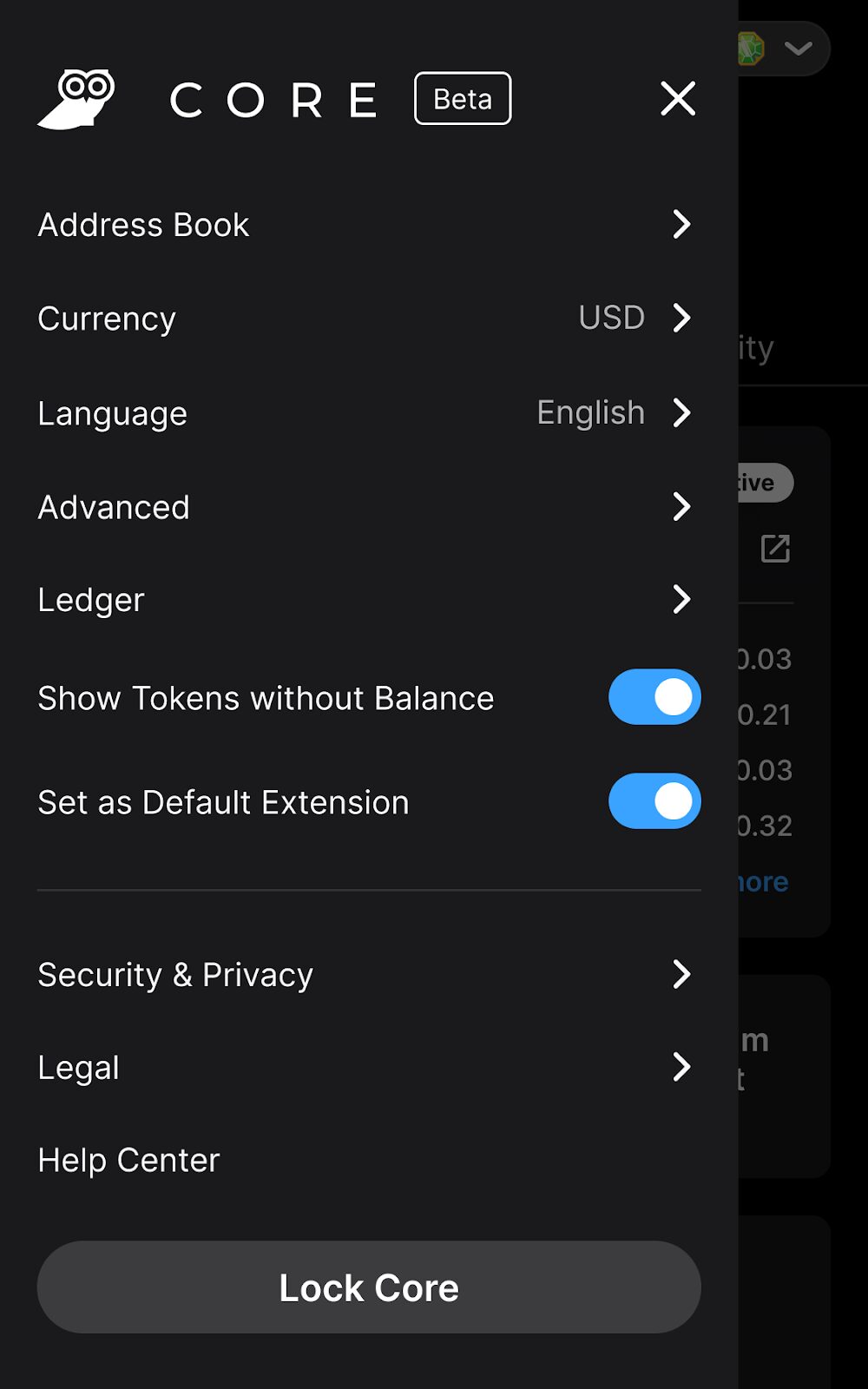 Core users can switch the display language by opening the main menu and clicking the arrow beside the "Language" option. From there, select the desired display language from the options, thereby translating Core.
Note: This is the first batch of new languages Core will support. The team aims to continue to add more languages in the future.
"The Core team continues to listen to its community and has taken another stride towards building a globally accessible Web3 future by providing multi-language support, making every effort to make the user's journey personalized and delightful," said Akash Gupta, Director of Product at Ava Labs.
To get started with Core, get Core extension then go to core.app to experience Avalanche and Web3 like never before.
About Core
Core is your free, all-in-one Web3 command center for Avalanche dApps, NFTs, bridges, Subnets, L2s, and more. Core supports Avalanche, Bitcoin, Ethereum, and all EVM-compatible blockchains.
About Ava Labs
Ava Labs makes it simple to launch decentralized applications on Avalanche, the fastest smart contracts platform in the blockchain industry. Empowering people to easily and freely digitize all the world's assets on one open, programmable blockchain platform.
SOURCE: https://medium.com/avalancheavax/core-adds-multi-language-support-bringing-a-better-web3-experience-to-more-users-b53b536bc4ba