Transak Now Supports FUSE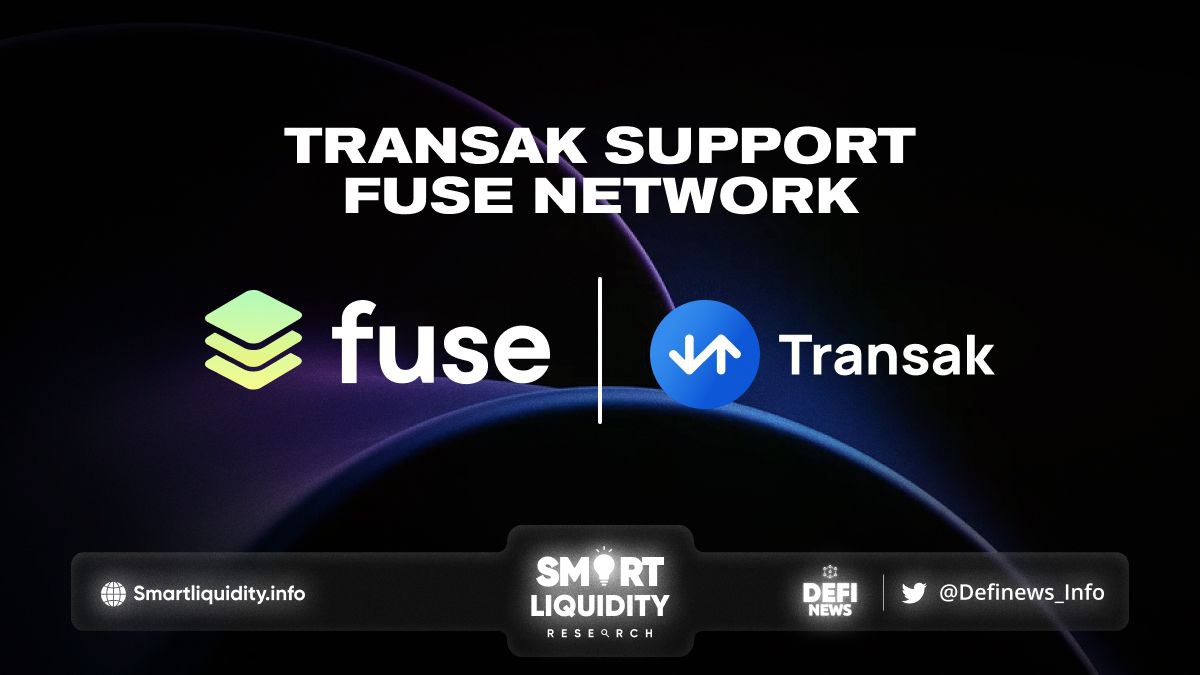 Global fiat ramp provider Transak now supports FUSE Network. The supported crypto assets on Fuse are $FUSE and $USDC.  The fuse team has been making much progress lately concerning making it easier for users to onboard onto its blockchain and ecosystem. 
Transak is one of the most popular fiat on- and off-ramp providers in the crypto space, currently integrated into more than 100 applications, including, among others, Metamask, Coinbase Wallet, Trust Wallet, and 1inch. Transak covers 130 cryptocurrencies on over 75 blockchains in more than 125 countries.
LEADING GLOBAL FIAT ON RAMP
Transak supports a range of payment methods for its on-ramp. It includes bank transfers, Visa and Mastercard credit cards, Google Pay and Apple Pay, and others (e.g. UPI in India). Off-ramping is currently only possible using bank transfers.
The on-ramp fees mostly range from 0.99% for SEPA bank transfers in the EU to 5.5% for credit card and Google and Apple Pay purchases in certain currencies and countries.
The full information about the supported crypto and fiat currencies, blockchains, countries, and payment methods, as well as limits and know-your-customer (KYC) requirements, is available in Transak's documentation.
Transak-powered functionalities can be integrated into any application or website using its developer integration toolkit, which includes Transak's widget and Web and Mobile software developer kits (SDKs). The company is also working on enabling developers to use its ramp on a white-label basis.
FUSE INTEGRATION WITH TRANSAK
Transak has now added support for the Fuse Network blockchain on its on-ramp. Users can purchase Fuse's native FUSE token and the USD Circle (USDC) stablecoin on the Fuse Network blockchain from their bank accounts.
Currently, on-ramping to Fuse is available via Transak's interface. Stay tuned for updates about its integration into additional interfaces on Fuse.
ABOUT FUSE
Fuse Network is a  fast, decentralized, and low-cost alternative to existing digital payments.
ABOUT Transak
Transak is a developer integration toolkit that enables you as an app developer to onboard your users to buy/sell crypto in any blockchain app, website, or web plugin.
RESOURCES