Pangolin Partnership with LIFI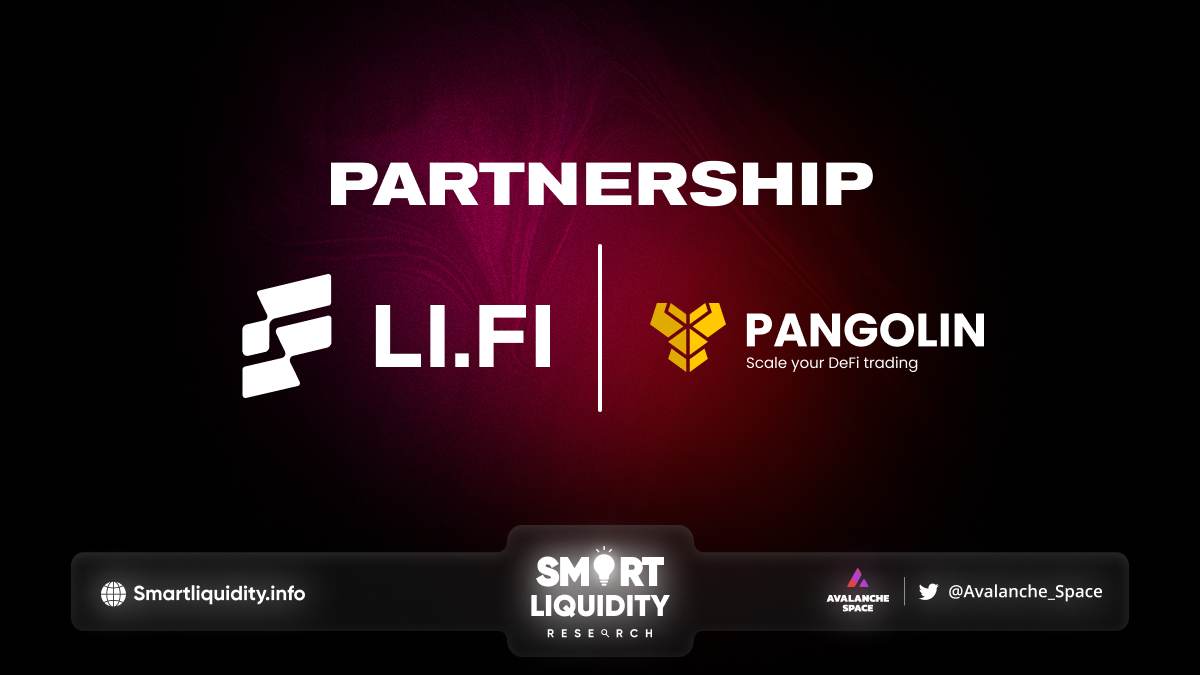 Pangolin Partnership with LIFI SDK into its dApp. Pangolin users can now bridge and swap assets across 16 different EVM-compatible chains in just a few clicks.
LI.FI x Pangolin
Pangolin integrated the LI.FI SDK, allowing its users to seamlessly initiate cross-chain transfers of assets across 16 chains, 13 bridges, and 28 DEXs supported by LI.FI. Pangolin Partnership with LIFI
Pangolin's mission is to create a chain-agnostic exchange utilizing blockchains with low transaction costs and high transaction speed. Here are some features they offer:
Multi-chain — Pangolin is currently live on both the Avalanche & Songbird blockchains with support for Near and Flare coming soon.
Staking — Pangolin allows you to stake LP/governance tokens into farms to earn rewards.
Fiat-Onramp — Buy crypto directly from the Dapp using a debit/credit card with Pangolin's integration of MoonPay.
And most importantly,
Bridging and Swapping — Pangolin now uses LI.FI to power cross-chain transfers of assets across 16 EVM-compatable chains.
What is LI.FI?
LI.FI is the most advanced bridge and DEX aggregator with smart routing capabilities to find the best route to move any asset on any chain, to another asset on another chain. they have added support for 13 bridges across 15+ EVM-compatible chains, along with all DEX aggregators & DEXs on those chains, into a single solution that is available as an SDK, widget, or API.
Users of Pangolin now have the ability to bridge and exchange assets across sixteen distinct EVM-compatible chains with only a few clicks of the mouse.
About Pangolin
Pangolin is an automated market maker (AMM) powered decentralized exchange running on both the Avalanche & Songbird blockchains. It allows you to find the best trading opportunities and maximize your yield with fast settlement and low transaction fees, using the same AMM model as Uniswap.
About Ll.fi
Advanced Bridge & DEX Aggregation, Cross-chain bridging, swapping and messaging will drive your multi-chain strategy and attract new users from everywhere.
SOURCE: https://blog.li.fi/pangolin-integrates-li-fis-widget-cb5aaa5d615c