Zone of Avoidance Partners with Arena Games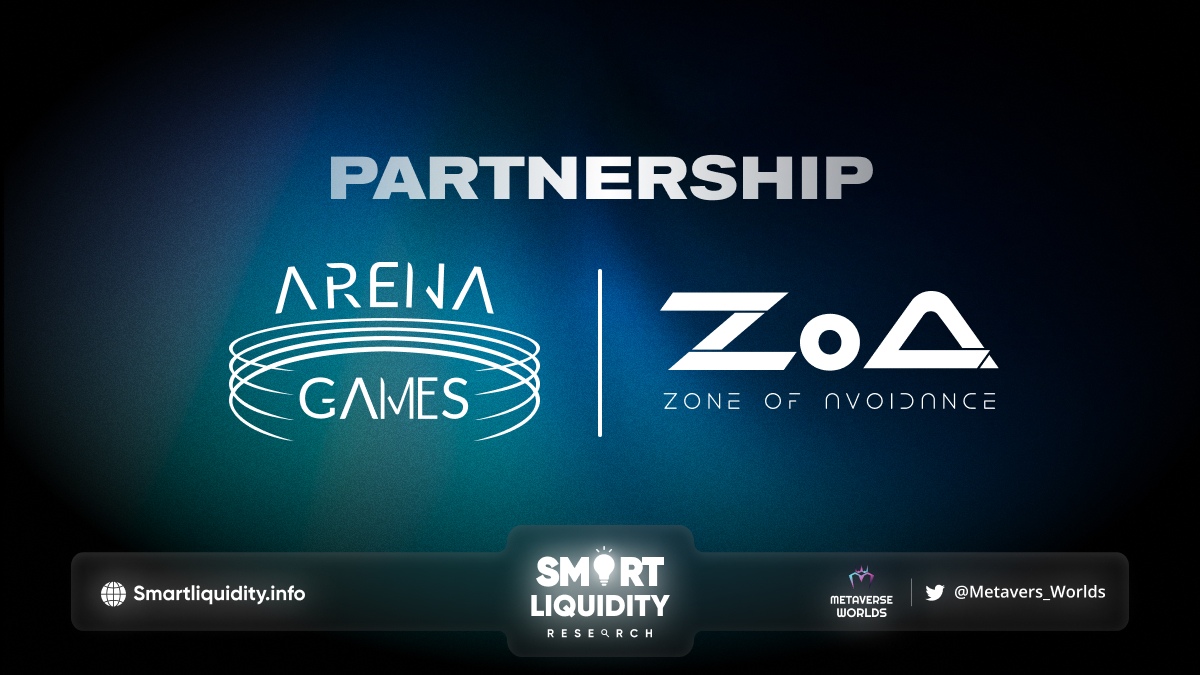 Zone of Avoidance announce its latest partnership with Arena Games, a Web3 multiplayer mobile game platform built on BNB Chain that allows Web2 games to be bridged into Web3 and provides a platform for their successful launch.
Backed by big names such as Bot Planet and OXO Capital. Arena Games aims to simplify the Web3 gaming experience through a range of user-friendly tools: they implement their $AGP token into each game on their platform, simplifying the experience of moving across the ecosystem. A single NFT marketplace to access all the NFTs throughout their ecosystem; and a single account for all Arena Games games.
As part of this partnership with Arena Games. They will be working on a range of cross-promotional marketing campaigns and giveaways including Gleam campaigns, various AMAs, and more. Beyond this, we'll be looking into ways to integrate ZoA with the Arena Games platform.
About Arena Games
Arena Games is a Web3 multiplayer mobile games platform built on BNB Chain that enables the bridging of Web2 video games into Web 3.
Initially, Arena Games aims to provide blockchain tools to Web2 game developers to transition into Web3, while optimizing the circular in-game economy. Arena Games Platform is build to save developers' time, help reduce costs and most importantly ensure their technical safety.
Arena Games will help games transition into GameFi projects as the Arena Games platform continues to develop. This will allows gamers to buy and sell the game's NFTs on the Arena Games NFT Marketplace. And most importantly, gamers will only need one account to access every game on offer through the Arena Games platform.
About Zone of Avoidance
Zone of Avoidance is a PVP/PVE, Play-to-Earn, NFT-based auto battler in which the universe becomes your campaign ground. Pick your faction, assemble your crew and embark on your journey out of the Milky Way and towards the Zone of Avoidance.
Synergize your squad, arm them with powerful items and then choose your strategic battle formation. Then sit back and watch as the explosive battles play out live. As you progress, upgrade your army and battle for the top spot in the ZoA online rankings, earning galactic glory and tantalizing rewards.
SOURCE:
https://medium.com/zone-of-avoidance/zone-of-avoidance-partners-with-web3-mobile-gaming-platform-arena-games-fe3c018451d2