Glitter and Penguin Finance Collaboration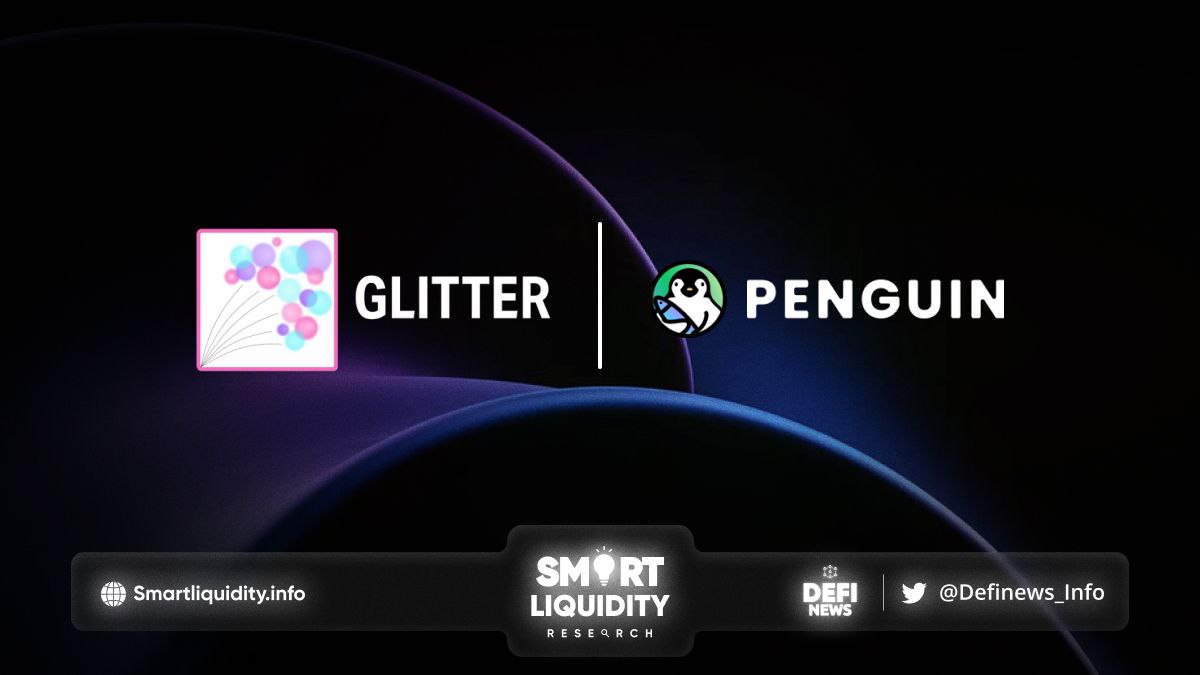 Glitter and Penguin Finance collaboration has been announced. This partnership will obtain Protocol-Owned Liquidity for Bridged Assets through the Utilization of Bonding. Glitter will be leveraging Penguin Finance's bond service to further grow liquidity for bridged assets.
Furthermore, Glitter Finance is a brand-changing innovator that aims to bring everyday users into the world of cryptocurrency seamlessly. By providing user-friendly and streamlined architecture, Glitter aims to remove technical and psychological barriers that may prevent people from investing and participating in the crypto market.
How Does Glitter Finance Work?
As an interoperability solution, Glitter serves as a layer-zero for DeFi protocols across multiple blockchain networks. It connects disparate ecosystems and simplifies the usage and investment process across different blockchain networks.
Currently, Glitter has successfully bridged the Algorand and Solana blockchain networks bidirectionally with over 99% efficiency and is looking to expand its capabilities to other networks. By allowing for easy integration with supported smart contracts, protocols, decentralized exchanges (DEX), and wallets, Glitter enables liquidity movement across various blockchain networks.
In working with Penguin Finance, bonding for bridged assets will offer long-term supporters of the protocol the opportunity to use LPs to purchase tokens at a discount, helping to deepen liquidity while minimizing the risk of Impermanent Losses. This will help Glitter to gain more controllable liquidity while providing a bonding incentive system to supporters of the protocol.
About Glitter Finance
Glitter Finance is an interoperability solution that serves as a layer-zero for DeFi protocols across multiple blockchain networks. It thrives by linking disparate ecosystems and simplifying the usage and investment process across chains. Glitter bridge powers cross-chain transfer of assets between Non-EVM and EVM-supported networks bidirectionally, the first being the Algorand and Solana blockchain networks.
About Penguin Finance
Penguin is a Liquidity-as-a-Service Platform that offers comprehensive treasury management solutions, including swap, bonding, and staking services. Protocols can utilize Penguin's bonding service to acquire liquidity rather than renting. It can also help them to remain sustainable in the long run. By implementing token vesting, protocols can align their incentives and communities with their long-term goals, fostering long-term involvement instead of short-term participation.
RESOURCES